An energetic chimp? A ferocious lion? Do you know the inner African spirit animal that lies within you?
The answer is now only a few clicks away thanks to this interactive campaign our team developed for African Wildlife Foundation (AWF).
The "What's Your African Spirit Animal?" Quiz is a fun, yet informative experience aimed at engaging new and existing donors, and furthering their loyalty to AWF. It's with this goal in mind, that we set out to create something that goes beyond a simple landing page. Visitors interact by answering a few basic questions about their personality, leading to the final answer of their spirit animal.
This comprehensive campaign took to social media — driving followers of AWF's own social networks to the quiz and prompting quiz-takers to share their custom results on their own profiles to help acquire new leads. Concurrently, emails were sent to AWF's email file. By strategically capturing their emails, all quiz-takers received a special email report about their unique spirit animal to learn more about the species and how AWF helps.
The "What's Your African Spirit Animal?" quiz saw fast buzz online, successfully engaging new fans and securing donations across the board. It even won the IAC Award for Outstanding Social Media Campaign and the MobileWebAwards' Best NonProfit Mobile Website!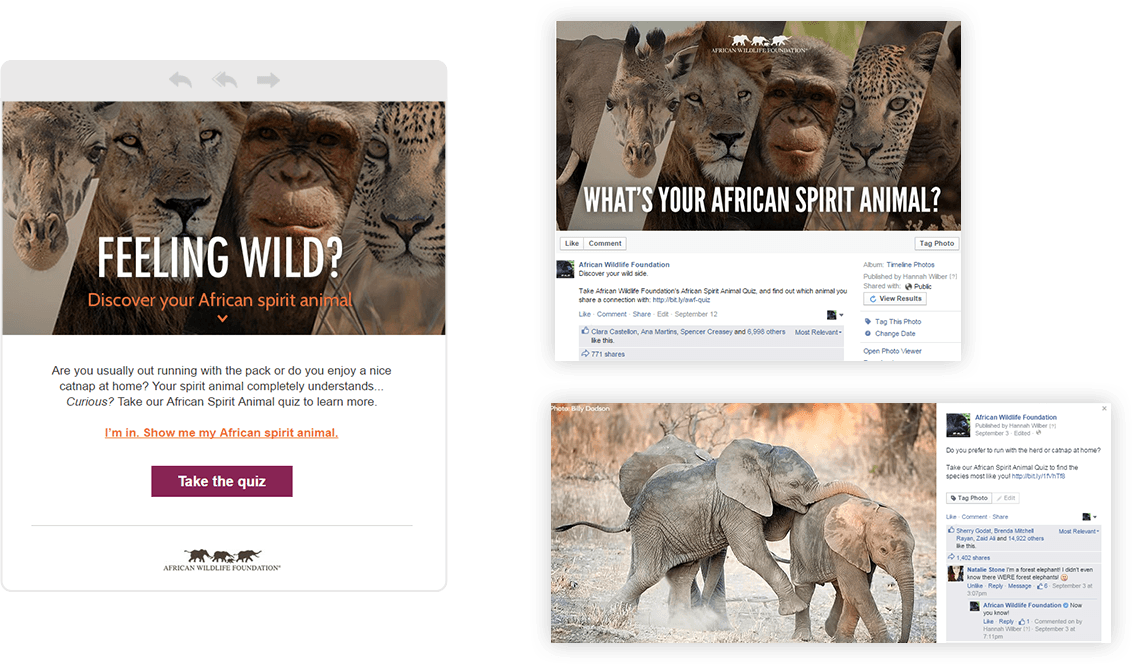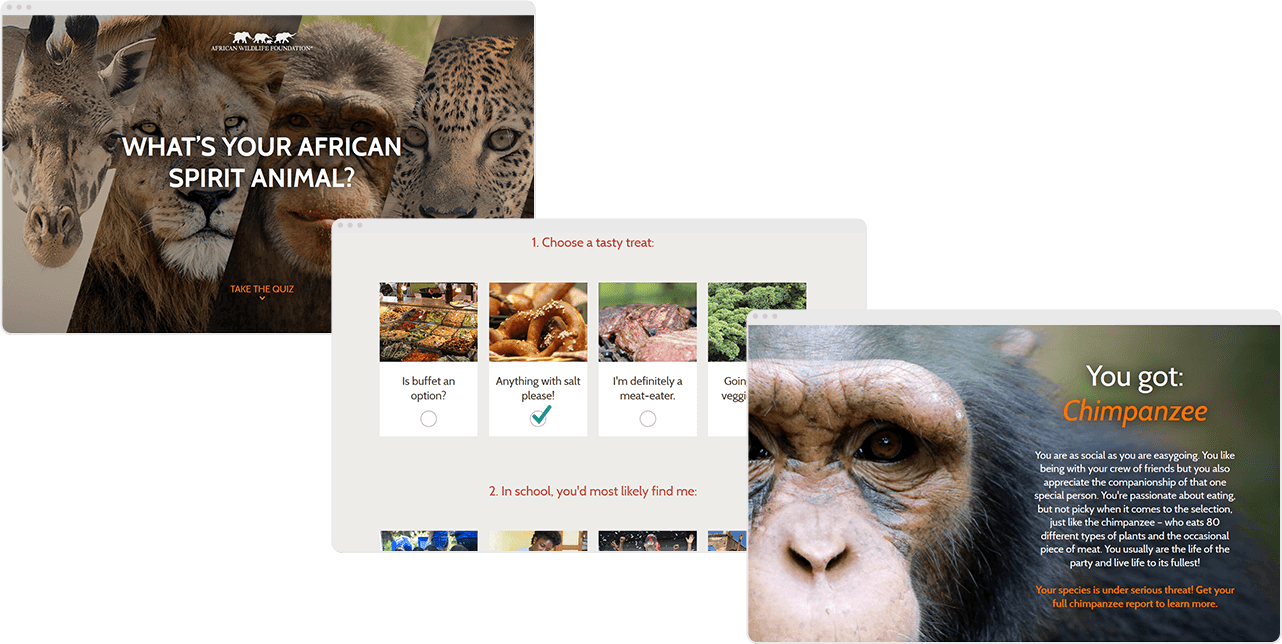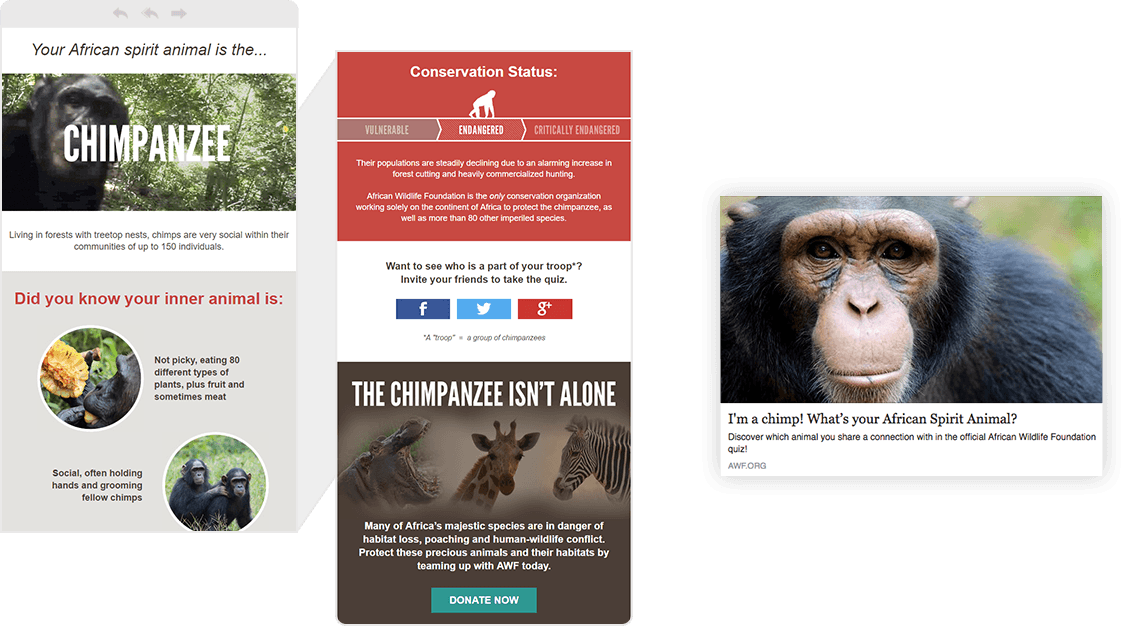 Almost 3,000 new email subscribers during campaign's initial launch
visit the site