What is a Welcome Series?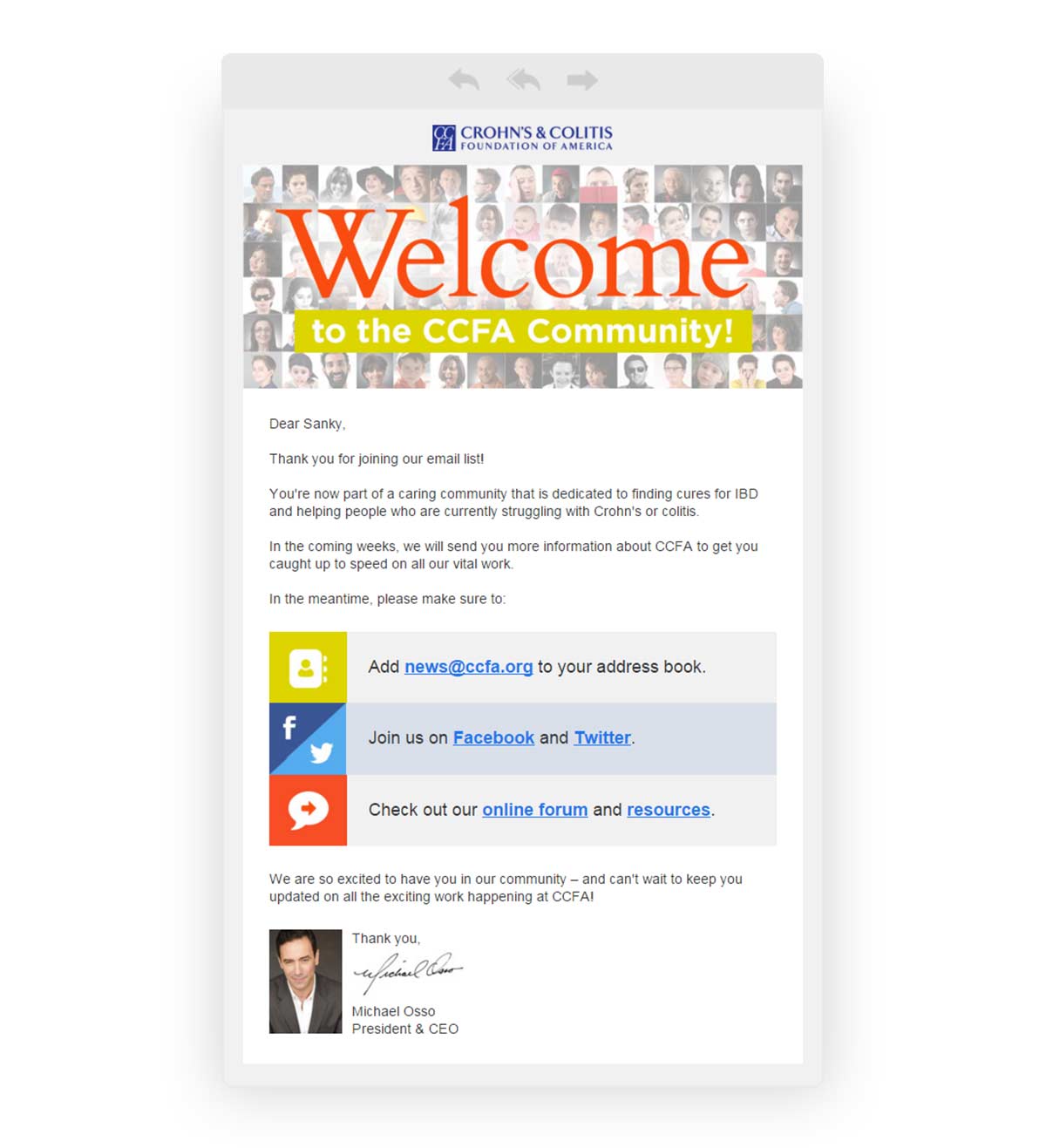 Welcome Series are an important part of cultivating relationships with your constituents. So let's dive right in!
What is a welcome series and who does it go to?
A welcome series is a series of emails that go to individuals who recently subscribed to your organization's list.
But why? Didn't they just indicate that they want emails about our mission? Shouldn't we just ask them to donate since that's the goal?
Whoa, lots of questions in there! An individual who recently subscribed to your nonprofit's email list has indicated their interest in your mission or programs, and could be a great prospect for you. When someone comes to your house, do you immediately ask them for a favor? No, you welcome them in and make them feel comfortable! That's what a welcome series does - welcoming new subscribers to your online community.
Let's take this house guest analogy a little further. If it's freezing outside and your visitors are coming in from the cold, you want to keep them warm right? Maybe you offer them a cup of tea. Same thought process with a welcome series - one of your primary objectives is to keep the recent subscriber "warm" and reach out to them shortly after they expressed interest.
You also want to make your house guests feel welcome. Welcome series help introduce your organization to your new subscribers and this is also your opportunity to get to know them! Maybe you ask them some questions about their lives or their interests. Obtaining this information from your constituents will help you better segment communication to them. It's crucial to remember that these campaigns can be used to collect biographical and interest data and to help improve deliverability.
Ultimately yes, the goal is to turn that subscriber into a donor but it takes time to cultivate that relationship. Again, mind your manners.
Okay, this makes sense. But how many emails?
That depends on a lot of things - How many individuals are on the list? What eCRM does your organization use? Will this be done automatically or will someone have to manually send this?
We recommend that your organization's welcome series contain at least three emails.
Welcome! This is often the autoresponder to submitting a form. Did you know that the open rate for a welcome email is 50-60%? Make that subject line SHINE! And don't forget to include the unsubscribe option.

Engage! Have a survey or tell a story. Encourage subscribers to follow your organization on social for more content.

Convert! Try an ask out. Maybe a small dollar monthly gift to get them in the door.
Want to chat in more detail about our Welcome Series strategies? Get in contact with us and we can work together.