The Launch of the Storybook Campaign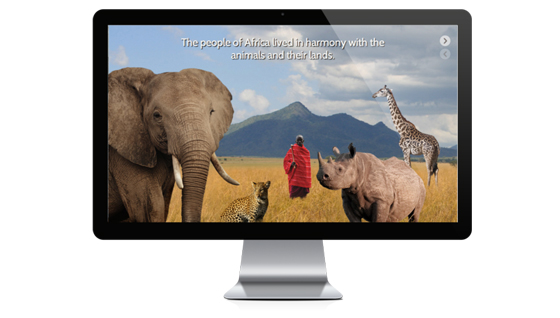 We love developing and executing stunning and meaningful campaigns for our clients that really move their audience. That's what fundraising is all about, after all: getting other people to care about who you are and what you do.
A lot of work goes into our campaigns. First, we discuss our clients' needs and goals, and then we get to work brainstorming about how to achieve optimal results. Then, we pitch it to our client and work to make sure the campaign meets (or exceeds!) their expectations and aligns with their mission, brand and voice. Then, our designers and copywriters go to work developing, refining and finalizing the creative elements until they're working together seamlessly. After that, it's either off to the printer or, if it's a digital piece, our talented tech team goes to work implementing it. It's a lot of work… but when the campaign launches, it's all worth it.
For African Wildlife Foundation, we needed to communicate how dire the poaching crisis was in Africa. The poaching industry is complex and far-reaching, but we wanted to tell an engaging story in simple terms. We asked ourselves a few questions:
What is at stake?
What would happen if we let poaching continue?
How do we get people to care?
We realized that we needed to show people that if we did nothing, some of the most beloved African species would go extinct… maybe even in our lifetimes. We couldn't imagine leaving the next generation to live in a world without elephants… and thus, the storybook idea was born.
By making the extinction of elephants a personal issue – asking people to imagine describing an elephant to a child who would never see one – we could really communicate why it's important to act now.
Some organizations send calendars or address labels, but we knew we had to do something more meaningful. So we developed a real storybook depicting what might happen to African wildlife if we stood by and did nothing. With beautiful pictures and stark, minimal copy, we made a complex situation simple, accessible and too close for comfort.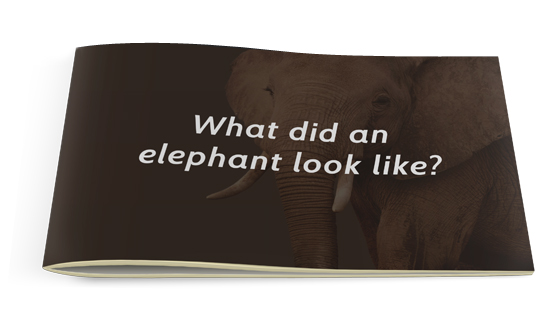 In order to share this storybook with as broad an audience as possible, we developed two versions: a real book that recipients could hold in their hands and a digital microsite. The printed book requires readers to turn pages to continue the story – the same way they would if they were actually reading a book to a child. The corresponding responsive microsite, with its stunning images and slow, fluid transitions, appeals to a younger, technologically literate audience and their networks.
But don't take our word for it… see for yourself!