Sanky Communications 3.0
Decades after Sanky Perlowin, our founder, had an idea and the courage to be one of the first women to launch her own fundraising agency, our brand has come full circle. Our philosophy is summed up with this simple but powerful pledge: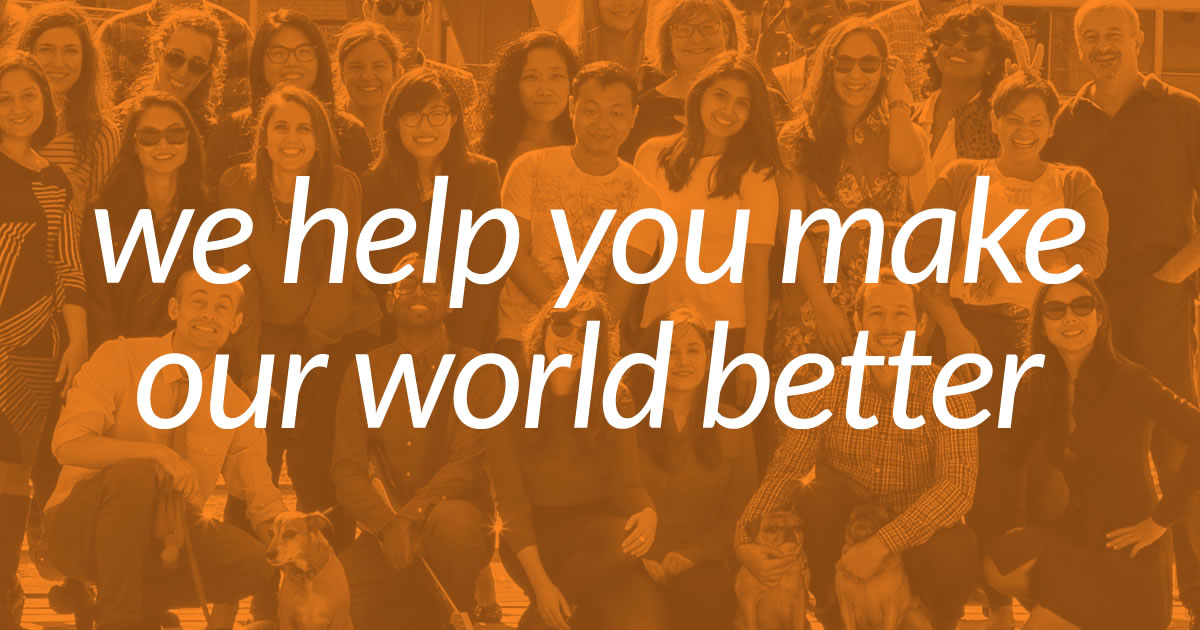 This pledge epitomizes almost 40 years of work with more than 200 extraordinary nonprofit organizations striving to make the world a better place. Organizations like Covenant House, whose mission is to save children from homelessness, the African Wildlife Foundation, fighting to save elephants and rhinos from extinction, or The Scripps Research Institute, searching for the next cure—our company truly embodies the heart and spirit of these and dozens of other remarkable causes.
As an agency dedicated to the success of amazing nonprofits, we make sure the client always comes first! And our innovative team—from account managers to designers, data analysts to developers—has the collective wisdom to show for it. That's why we know it's time to start practicing what we preach with our own brand and website.
Today, we invite you to explore our revitalized brand—Sanky Communications and our divisions SankyNet and SankyDirect—on our website which we are constantly improving. We've made a group promise that every Sanky team member will use this new space to share with you their vital tips and expert advice.
So be sure to follow our blog and join the conversation on Facebook and Twitter—you won't want to miss a second of Sanky insight to help grow your nonprofit!
Like what you read? Check out this related post:
read now