Sanky's Friday fundraising round-up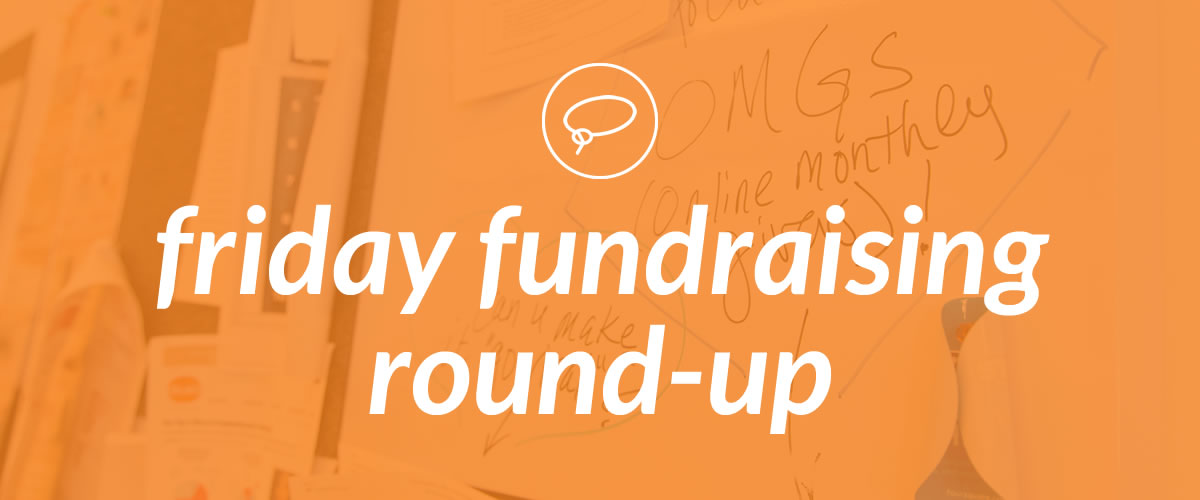 Happy Friday to you! Enjoy the start of your weekend with a round-up of the best links from around the web on fundraising and marketing — brought to you by the Sanky Team!
From around the web:
4 ways to integrate direct mail into your digital marketing landscape from Entrepreneur
The best thank you I never got from John Haydon
The downside of personalized emails from the Nonprofit Marketing Guide
5 very expensive direct mail mistakes from Business2Community
From Sanky:
Google is just alright with me by Laura Hamm
Email sure ain't dead so why don't you get to know it by Carrie Miller
"Dear friend": the direct mail personal touch by Micah Banner
Getting your copywriting "groove back" by Megan Mcdonell
Just for fun:
55 useful and inspiring websites perfect for a quick work break from The Muse
The Mcwhopper mashup that almost happened for World Peace Day from Mashable
7 pieces of wisdom that will change the way you work from 99u
5 essential marketing lessons from classic 80s movies from Emma
Don't forget to check out Sanky on Facebook, Twitter, and our blog to stay up to date on the best nonprofit fundraising and marketing tips, news, and more!
Like what you read? Check out this related post:
read now