The Sanky team answers: "How will you get involved in 2017?"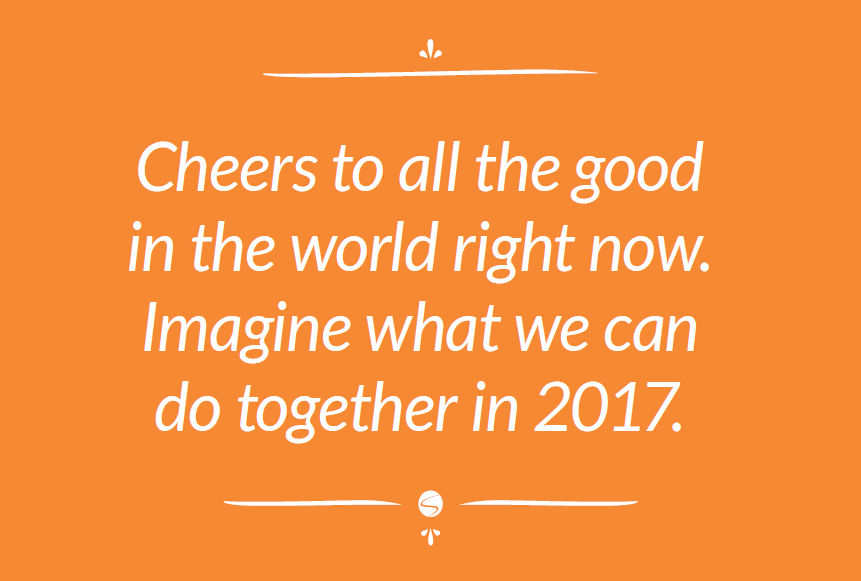 Now, as we all get back in the swing of things for the New Year, we asked our staff:
"In 2017, what is one thing that you would like to get more involved in?"
"I want to focus on more pyrography." Karl
"Attend more networking events! It's so hard to get away from the office." Michelle
"My plan is to be as loud as I can and cause as much trouble as required, because we can't afford not to in the coming years." Kevin
"Read more!" Moriah
"I plan to go above and beyond for my Community Supported Agriculture program this year — it's a great way to get more involved with others in my community at every income level and to support family farms and sustainable agriculture." Laura C.
"Analytics!" Micah
"Trying to figure out small talk and planting more flowers." Yivan
"In 2017, I would really like to get involved in this thing I heard about called 'exercise' — not sure what it is, but I'm told it makes you feel both better and worse. Seriously, aside from exercise, I want to get more active in networking and learning from peers. I love the Sanky camaraderie, and want to bring that spirit of collaboration and innovation to colleagues in the nonprofit and communications world." Adrian
"Volunteer more!" Amy
"I'd like to get more involved with boxing. I did it for six months a while back and enjoyed it but life got in the way. Once I'm fully recovered from surgery, I plan to get back into it!" Kiesha
"I'm not as active as I used to be, so in 2017 I'd like to get back into playing sports and running. I'll probably join a weekend league for the summer." Kadeem
"I used to take ceramics classes in high school and college and would like to get back into that this year. Creative outlets FTW!" Megan Q
"I'm hoping to participate in more events with the community group Hearts Across Queens." Diana
"I want to play my guitar a lot more and find a new volunteer opportunity." Aliah
"In 2017, I would like to get more involved in acts of creative expression." Matthew
Anything you're planning to get involved in for the year ahead? Let us know on Twitter, Facebook or Instagram.