10 ways to stand out in a crowded inbox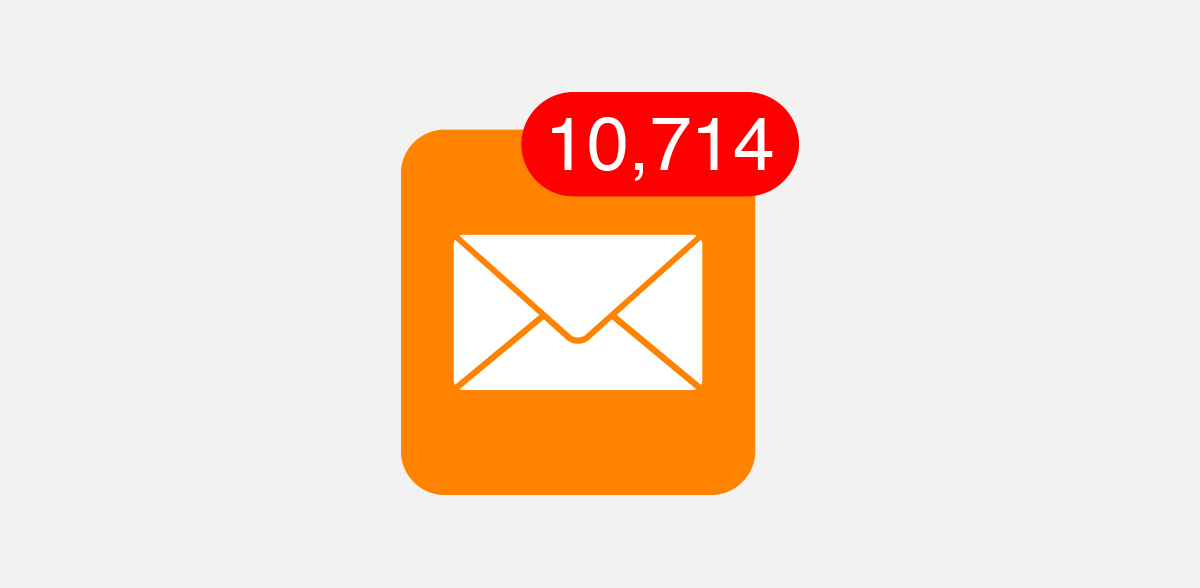 Starting to feel like all your efforts in sending those fundraising emails are for nothing? You're not alone in experiencing less than ideal open rates. And lucky for you and your nonprofit, we're sharing a few simple changes you can implement today — so your emails finally get noticed in a donor's inbox.
Keep it (very) short:
A one-word subject line — or even more daring, a number — draws the eye and piques the curiosity.
Emote:
As emojis in subject lines or sender names become more common, be sure your use of smileys and cats are as clever and relevant as possible.
Personalize:
If possible, use personalization in subject lines. Combine with personal language ("Jane, have you read this?") and an individual sender ("John, Acme Co.") for the appearance of a personal email.
Go beyond the subject line:
Preview text – that line of copy displayed next to the subject line in an inbox – provides a space to continue what the subject line started. Consider the above example, combined with a relevant preview text. (Subject: "Jane, have you read this?" Preview text: "You should!")
Try a new face:
A different sender name might reawaken waning interest in your emails as your organization name becomes a familiar presence in inboxes. If you're already doing this, try using an email address as the sender name.
Send it again:
Resending an email to non-openers, or to the same list with a note above your original content might not boost the open rate, but it can raise the total number of opens for a mailing. Tip: Add "Fwd:" or "Re:" to your subject line — in some email clients this will thread the resend with the original email.
Time for a change:
Go beyond the reliable Tuesday and Thursday morning send times by testing evening and weekend sends. Consider resending a Tuesday email to non-openers over the weekend – you might just engage a new audience.
"Notice" gets noticed:
Subject lines that read like official messages (e.g. "Notice," "Alert," "Your Status Update," "Your Membership Update," etc.) boldly oblige constituents to open emails. The increase in open and response rates will make up for the slight uptick in unsubscribes.
Abide by the rules:
Exclamation points, all caps and symbols such as dollar signs might express urgency, but they also trigger spam filters and ultimately hurt deliverability. Better to send the right emails to the right audiences than risk your reputation as a sender.
Test, test, test:
The content and tactics that work for one organization may not work for another — they might not even work across an organization's different lists. So test — again and again — to reach an understanding of how content can be customized for audience preferences.