Tips for a Successful Nonprofit Merger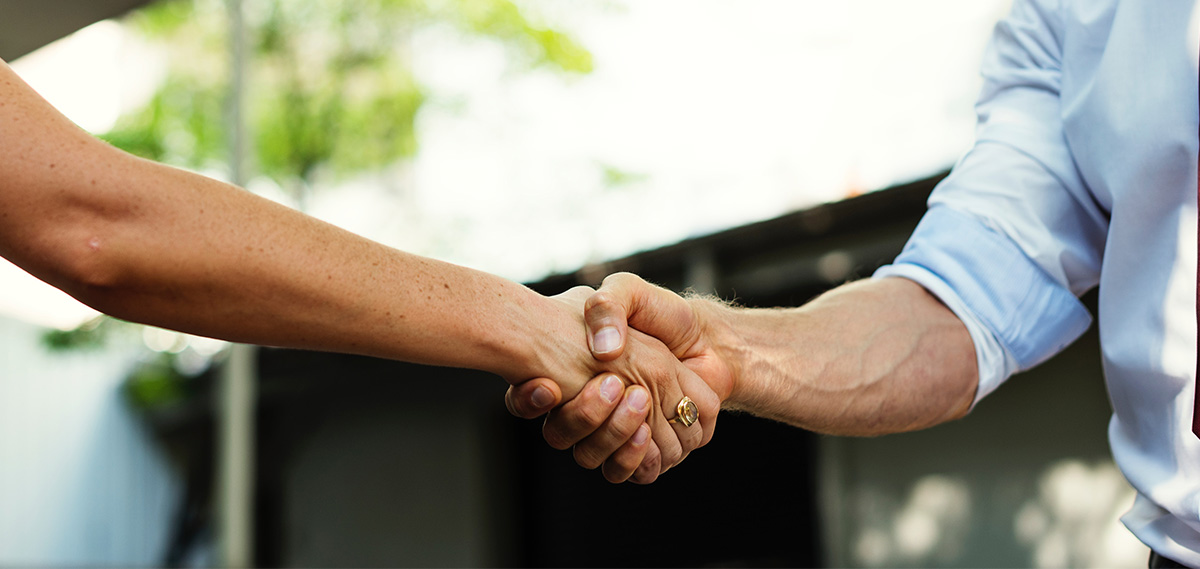 Institutional mergers present tremendous fundraising opportunities, but also great risks if certain elements of the transition are not addressed in a timely and optimal manner. We've outlined several points to help your nonprofit succeed based on our experience assisting many other organizations go through this process.
Timing and Elements of Branding Transition for Donors
In our experience, it is optimal to develop a fundraising/marketing transition plan that rolls out over at least 18 to 24 months in three to four distinct stages, with a methodical shift away from the current visuals of the separate organizations and toward the new visual branding of the combined entity. During the initial stages of the transition, the former constituents of each merging entity should be segmented into tracks and handled separately with only a gradual staged move toward the new visual look in both print and digital collateral.
If your merger is coming to pass during the critical year-end fundraising season, with major revenue at stake, it is essential that the look of both print materials and digital collateral be familiar and instantly recognizable to donors of the original organizations. However, we strongly recommend that you continue to carefully reflect the merger in both your visual branding and your content/messaging; otherwise, you create a potential disconnect and risk confusing — and even alienating — past donors, who may feel that there is a lack of honesty and transparency in your fundraising.
We advise not only consistently using the current logo (to ensure that vital connection and visual recognition of the former organization) but also placing a small tagline under the logo acknowledging the merger. The actual content of all appeals and communications throughout the fall and year-end fundraising, however, can and should prominently recognize — and in fact, celebrate — the advantages and benefits of the merger. This approach leverages the strengths of the merger, and limits potential downsides.
Looking beyond to later stages of the fundraising/marketing transition plan for the new combined entity, we suggest that the precise timing and elements must wait until a new logo and visual brand have been developed. The transition plan for each separate audience (former organization #1's, former organization #2's and donors to both) should, to a significant degree, depend on how similar or dissimilar the new look is to what the donors have been accustomed to in the past. If the new brand identity is starkly different than what an existing donor group has been used to seeing, the process should proceed more gradually. If the new brand is very similar, the transition can move more smoothly and rapidly.
Ongoing Donor Acquisition Efforts
New donors will not have the same affinity to an existing brand as existing donors. However, for new donors going forward, it's important that they receive consistent messaging and feel their donation is funding what they intended to fund.
What should definitely be avoided is acquiring new donors under a predecessor brand, then later communicating under the new institutional identity. This approach risks confusion and alienation of new donors and is an imprudent investment. Remember to strive for consistent branding across the organization and continuity with ongoing donor appeals.
Acknowledgment Letters
Acknowledgments offer a great way to continue promoting the merger. A donor who has just made a gift is likely the most interested audience in the organization's future. We recommend using language that discusses the importance of the donor's continued support as the merger is finalized, i.e., "the new entity offers greater efficacy in [insert mission here], and the donor plays a critical role in this process."
The brand used on acknowledgment letters should mimic what is used on donor/acquisition appeals to provide continuity and avoid confusion. No donor expects to receive a "thank you" letter from an organization with a different name.
Overlapping Donors
Donors who have given to both organizations are perhaps the most important group of supporters. They represent the highest risk for lost revenue as they may reduce their overall giving because of the organizations' merger.
Perhaps one organization isn't reflecting the merger in their outreach? This happens! We recommend immediately identifying donors who have given to both divisions in the past, suppressing them from all appeals and developing a special communications track for this group of donors, stressing the importance of their ongoing support of the combined entity, while not sacrificing any level of giving. Any communication to these high-value donors that makes no mention of the merger should definitely be avoided to minimize confusion and damage to the donor relationship.
Have you seen any recent nonprofits successfully merge or have you experienced this yourself? We'd love to talk about it with you and get your insight. Contact us here!
Like what you read? Check out this related post:
read now