Harry Lynch Awarded DMFA Marketer of the Year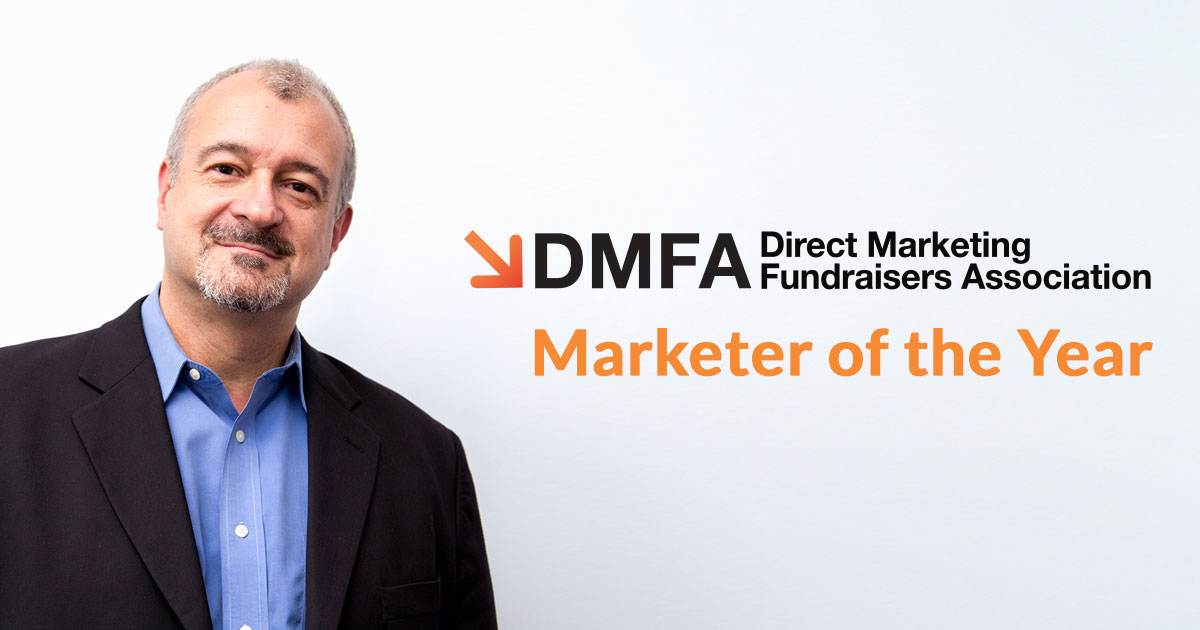 We're super proud! But not exactly surprised. If you're looking for a DMFA member who has made significant contributions to the field, you could hardly do better than Harry Lynch.
Harry's work as a direct market fundraiser is the stuff of legend. Since joining the industry in the 80s, he's accomplished unparalleled work in every aspect of the field. As CEO of Sanky Communications, he's still at it every day, driving award-winning creative and overseeing strategy for our nonprofit clients.
Harry launched Sanky's Internet Marketing division in 1998 – back when internet fundraising was still a new and scary beast – and has continued to lead Sanky's growing team in defining, testing, and developing methods that have become standard practice throughout the fundraising community.
But for all that, we know that Harry is probably most respected for his leadership and devotion to the direct marketing and fundraising community, not to mention a former past president of the Direct Marketing Fundraising Association. He's a sought-after speaker on multiple direct fundraising topics. He's also been an officer or board member for a number of fundraising associations, including Association of Fundraising Professionals (AFP), AFP Foundations for Philanthropy, and ADRFCO.
And it doesn't hurt that Harry is known as one of the nicest guys in New York (pro-tip: ask him how he first joined the Sanky team himself!).
Want to be there when Harry receives his much-deserved recognition? Plan to attend!
DMFA Year End Luncheon
Wednesday, December 6, 2017
12:00 – 2:30
The Yale Club
Between 44th and 45th Street, NYC