Another Big Win for Sanky at the IAC Awards
Every year, the IAC Awards are given to the best online advertising across 96 countries, judged in nine online formats. In other words, it's a big deal — which is why we're thrilled to announce that Sanky Communications has secured a spot in the winners circle in the 2020 competition!
This year, our Summer Engagement campaign for The Hunger Project caught the spotlight with an award for the Best Non-Profit Online Campaign.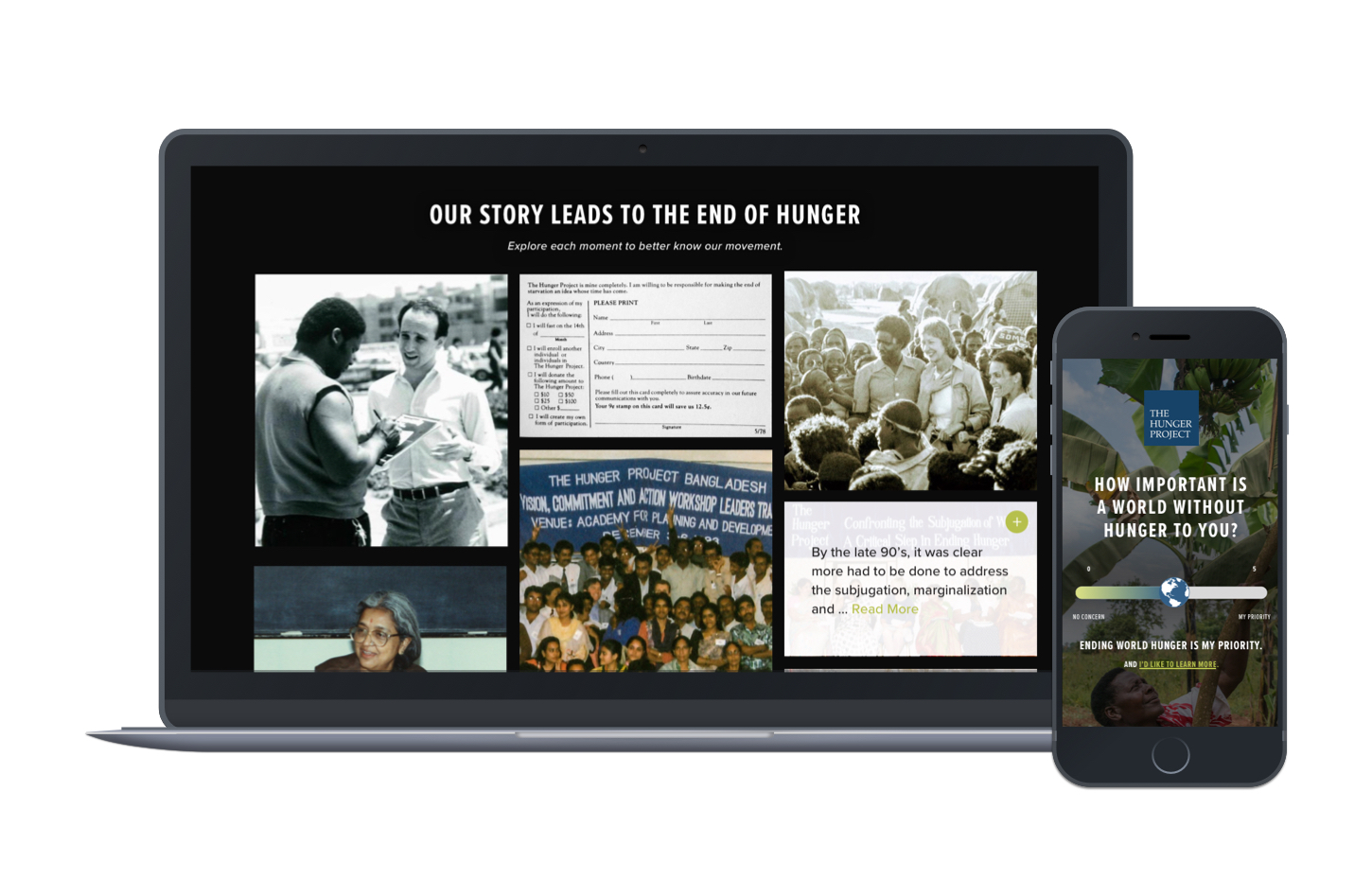 For this campaign, we created a pledge landing page for the Hunger Project by harkening back to their roots. We dug up the very first pledge card from 1977 to cultivate a new audience and serve as lead generation for new constituents. With vintage photographs and an interactive timeline, we highlighted the organization's rich history and stalwart commitment to ending world hunger.
With a corresponding email and social media rollout, we drew our audience deeper into the narrative. We asked, "how important is a world without hunger to you?" alongside an interactive slider for the reader to identify where on the scale of commitment they fall. When a reader becomes a donor, we recognize them as part of The Hunger Project's story, so they know they're making an impact.
We are so honored to have won this award — and humbled to work with clients like The Hunger Project, who are truly transforming the world.
If you'd like to know more about our work, don't hesitate to reach out!