Sanky Spotlight: Kiesha Jenkins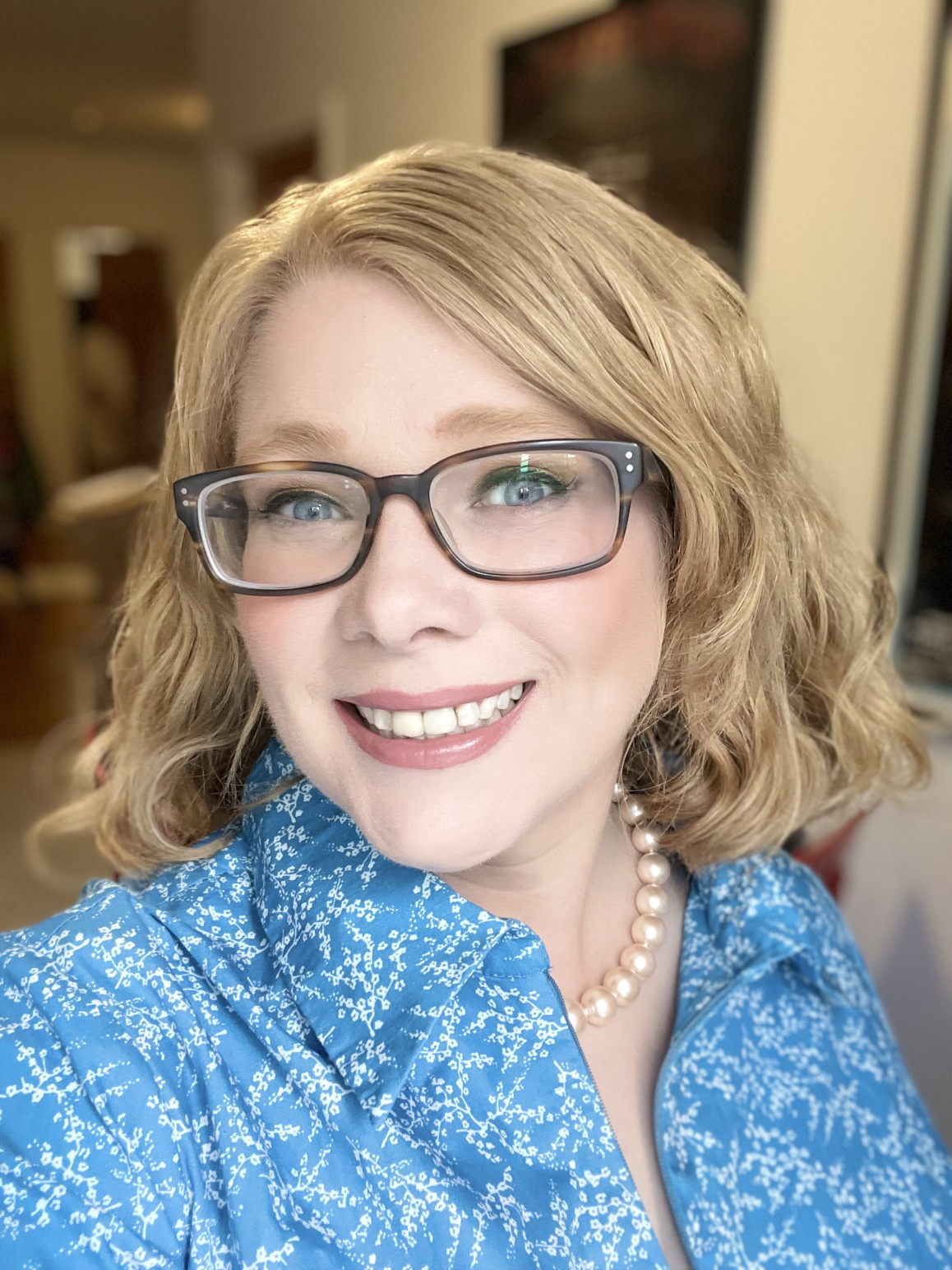 Welcome to the Sanky Spotlight, where we shine a light on the talent we have at Sanky. For over 45 years, we have succeeded because of our team of trailblazing fundraisers — who are not just invested in what fundraising looks like today but what it could look like tomorrow. This month, our spotlight is on Associate Account Executive Kiesha Jenkins.
Kiesha would best describe her job as being a translator. "I spend a lot of time thinking about what clients want and how to communicate those wants to our various departments. Then I have to translate information from those departments back to the client." In general at Sanky, the Accounts team is the glue that connects all of the different departments and our clients together. From the outside, what they do can kind of feel like a bit of a mystery because they have their hands in every step of the process. Few people know that better than Kiesha, who started at Sanky seven years ago as a Project Assistant and has since worked her way up in the team.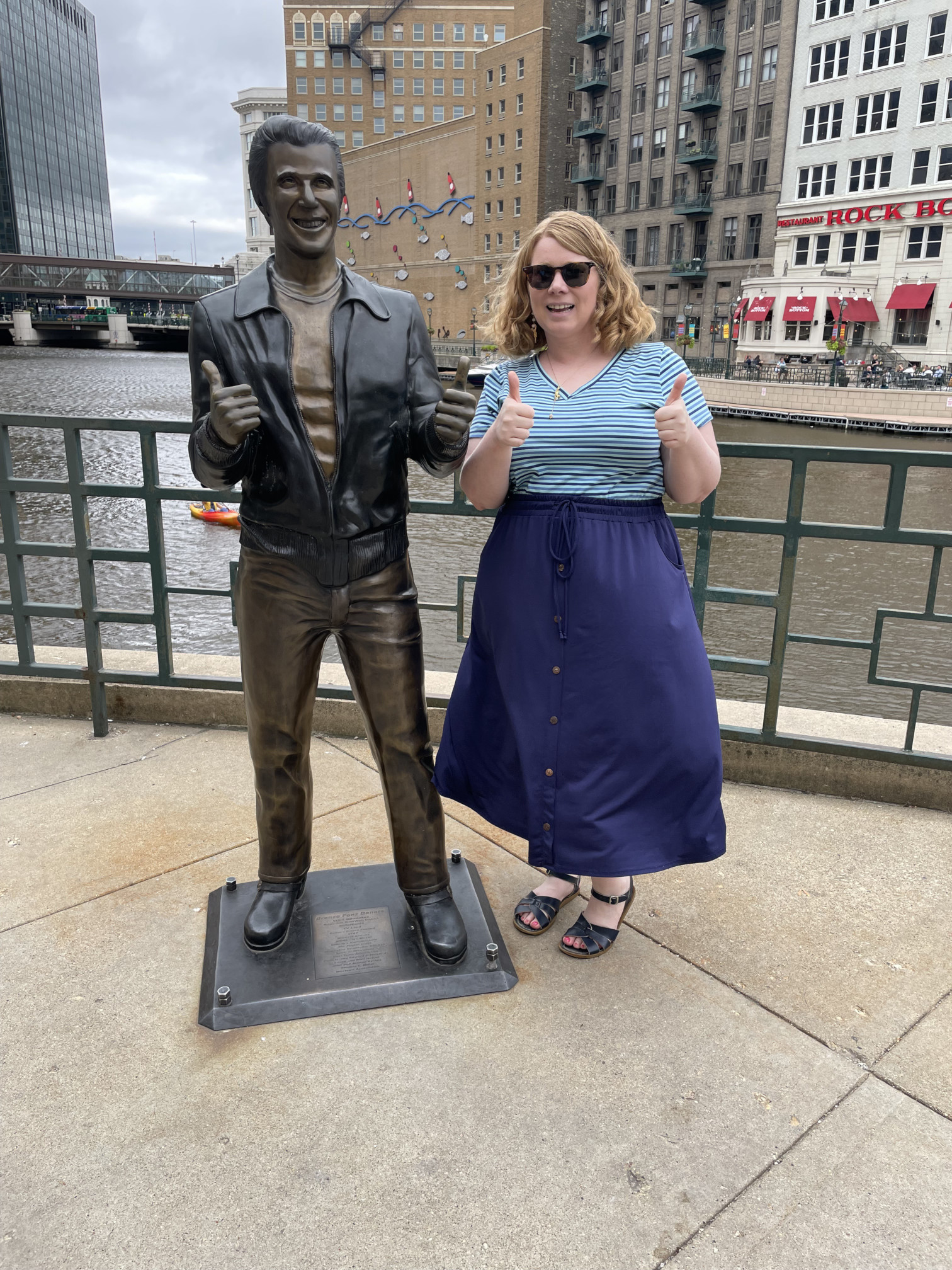 Kiesha had quite the journey before working at Sanky. She went to school for Journalism and worked professionally as a journalist before deciding that wasn't the right career path for her. As she puts it, "I figured out I'm not great at asking people questions they don't want to answer." She landed in retail for a while before working in transcription and closed captioning. And then she found an opening for a Project Assistant job at Sanky and applied because the work sounded interesting.
Her past job experience ended up being really useful at Sanky. Vice President of Account Services Julie Ziff Sint shares, "Sometime early-ish in her tenure at Sanky, Kiesha was taking notes on a project management call with a client, and the notes were so close to what was actually said [because of her work as a transcriber] that the client thought we had recorded the call."
When asked about her favorite part of her job, Kiesha says, "I really enjoy the process of rapid response. I like that we can assist our clients with helping people, and the immediate results when you check an income tracker are great positive reinforcement." And Kiesha's dedication to that work shows. Julie says, "Kiesha really is in her element during the busiest times — such as rapid response situations or during year-end fundraising season." Her dedication also showed in preparation for last year's busy season when Sanky redesigned the Gifts for Life microsite for our client, Episcopal Relief & Development. Kiesha spearheaded the project management, and it's the one she's most proud of. She says, "I'm really happy with how it turned out. It was my first time spearheading a big project, and I really enjoyed learning the process." Her hard work paid off too! The microsite won the 2022 IAC award for Best Nonprofit Online Campaign.
Kiesha joked that her actual favorite part of her job is something that isn't part of her job description anymore. "I love setting up emails," she says. Email setup is one of those tasks that you have to be a really specific type of person to love, and if you know Kiesha, you know she's one of those people. It requires meticulous attention to detail. For a lot of people, it's tedious, but Kiesha happens to be an expert crafter, who takes on some very detailed embroidery projects, a lot of which are inspired by New York. Right now, she's working on embroidering an image of a bodega cat lying on top of La Croix boxes. In the past, she's embroidered the infamous Pizza Rat, a pigeon wearing an everything bagel around its neck, and a squirrel eating a churro.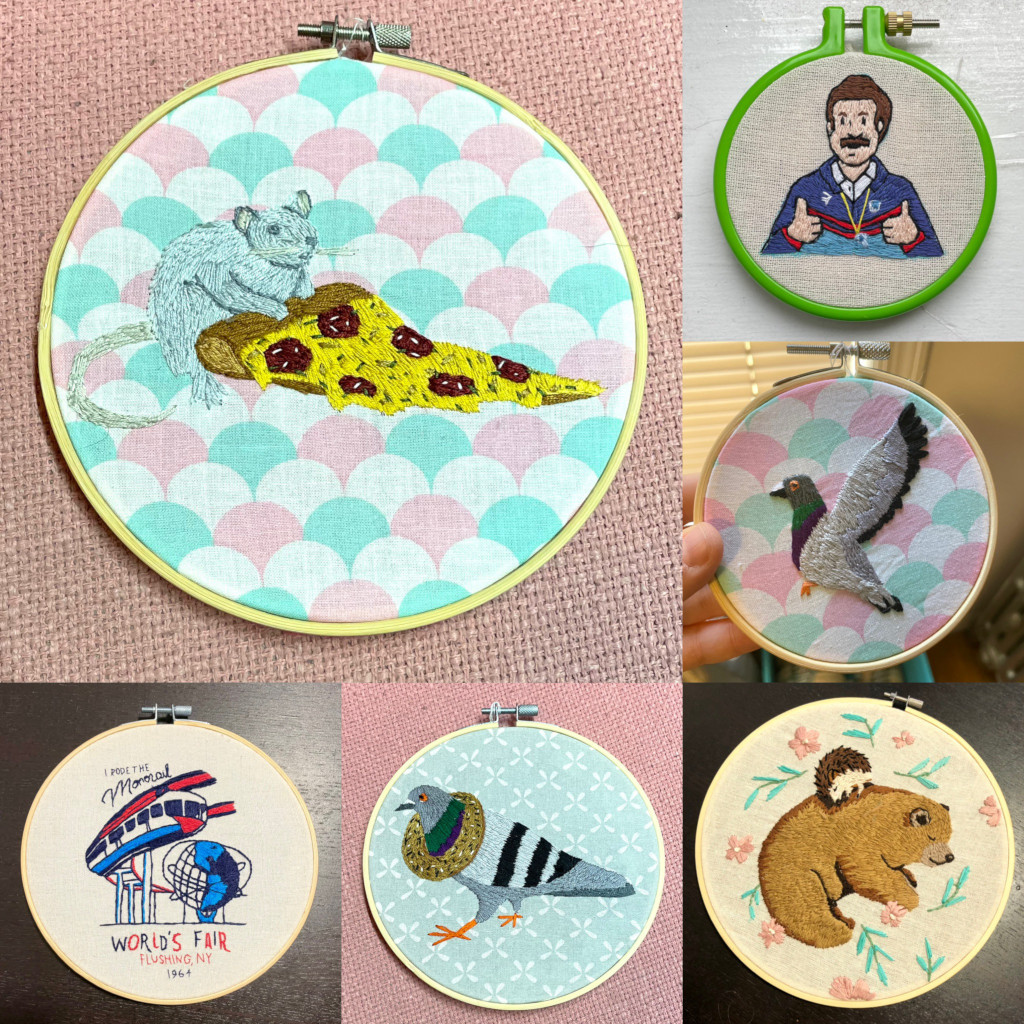 In addition to her embroidery, Kiesha loves to bake (multiple coworkers have brought up the baked goods they remember her sharing with the office before Sanky went remote, and it's a shame we're not in the office anymore!), play pub trivia, and learn more about NYC's history. She also has a six-month-old Corgi puppy named Lyra — a fan favorite in the Sanky Dog slack channel — and a seven-month-old kitten named Fuzz Aldrin who would be a fan favorite in the Sanky Cat slack channel if we had one (ahem). Kiesha says getting to work from home and spending all day with her pets provides a lot of entertainment and stress relief, which is especially helpful during the busiest times of year. With a support team like that at home, it's no wonder the busy season is where she excels!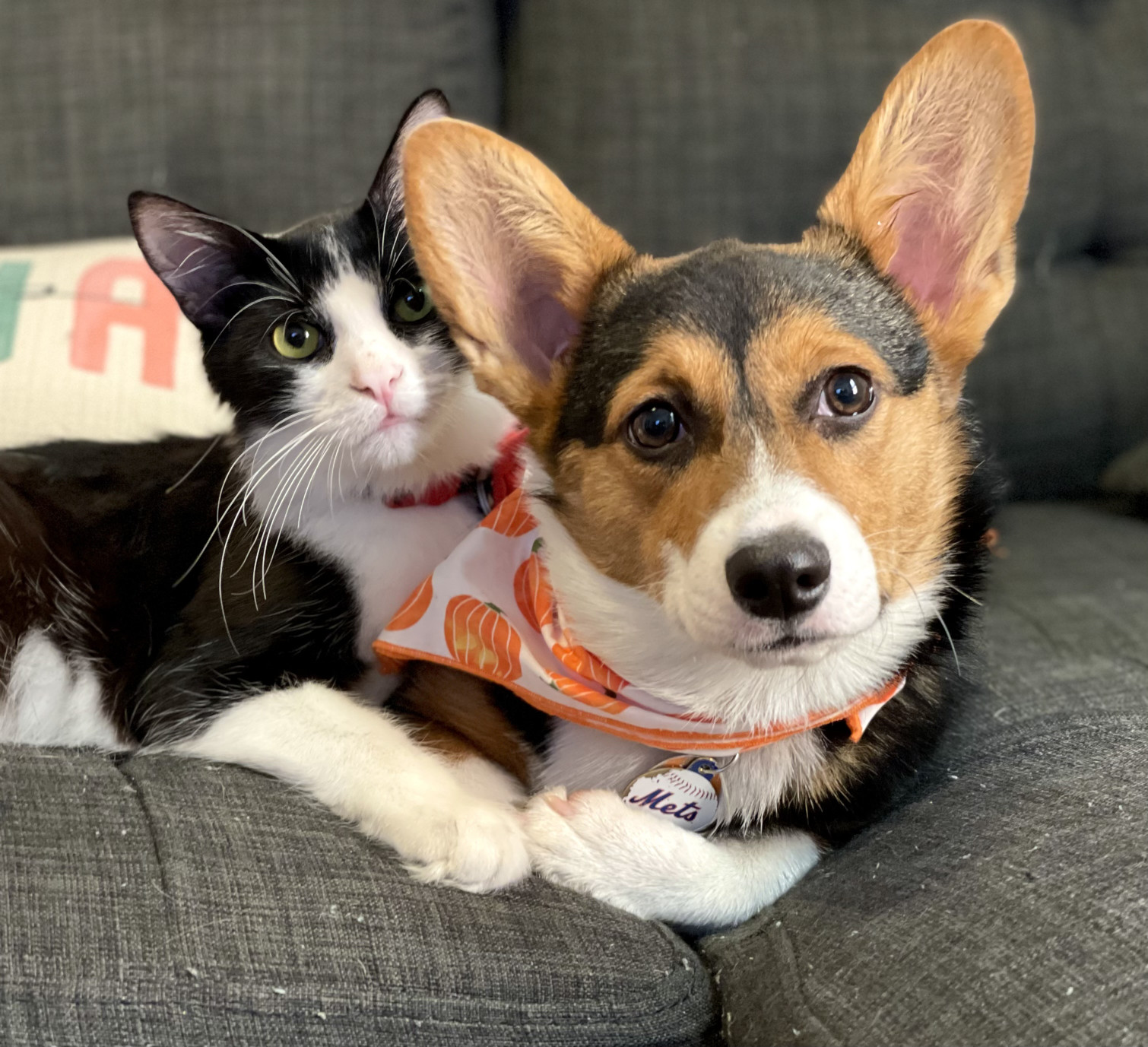 If you want to learn more about Kiesha's embroidery, you can find it here.
Like what you read? Check out this related post:
read now