Sanky Spotlight — Women's History Month Edition: Sanky Perlowin and Judy Maneval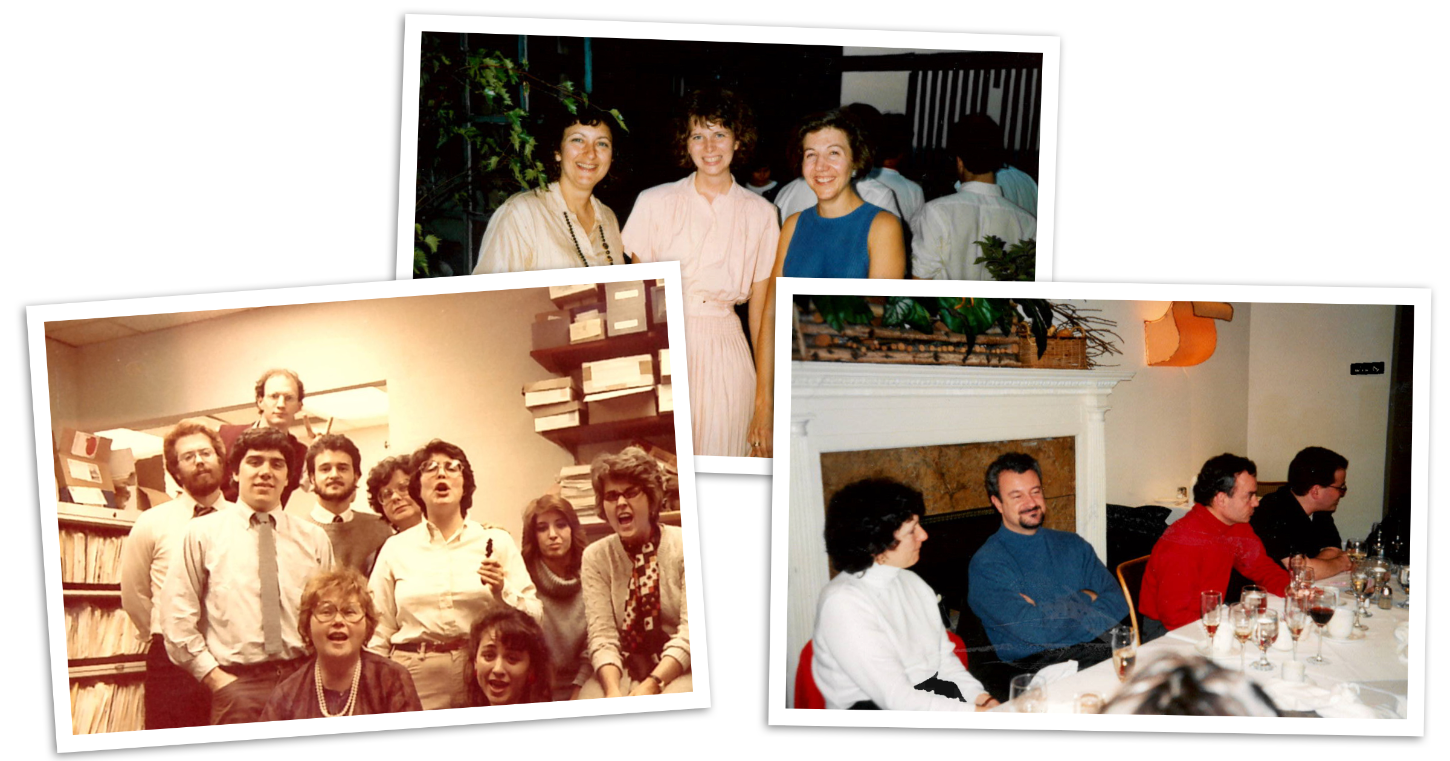 Welcome to the Sanky Spotlight, where we shine a light on the talent we have at Sanky. For over 45 years, we have succeeded because of our team of trailblazing fundraisers, and to celebrate Women's History Month, we're turning the spotlight on the women who blazed the trail for all of us today: our eponymous founder, Sanky Perlowin, and former President Judy Maneval.
Sanky Perlowin feels almost larger than life. She famously carried around tote bags — one stuffed with papers and another stuffed with food from Zabar's that she picked up for client meetings — to the point where she affectionately became known as "The Shopping Bag Lady." She would offer random people she met jobs, including a man she sat next to on an airplane. (That guy never showed up to work, but that ended up working out in current CEO Harry Lynch's favor. He was hired on the spot after Sanky interviewed him on the Staten Island Ferry.) Harry puts it best: "She was a character."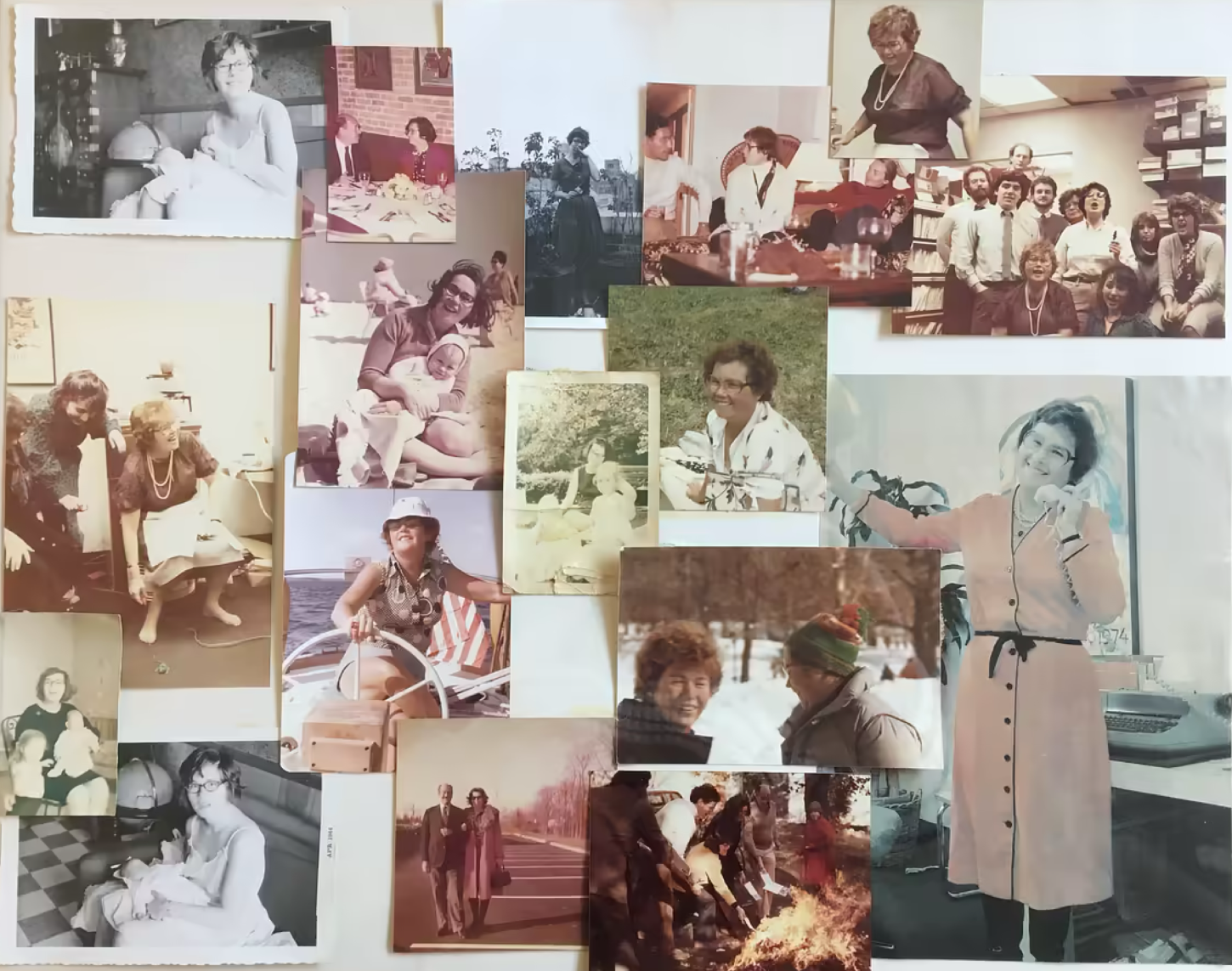 Sanky's career began as an account executive at Harold Oram Group (now just Oram Group), one of the few well-known fundraising consulting agencies around then, where she was embedded at Planned Parenthood. While it obviously wasn't unheard of for women to be working at the time, it was less common than it is today, especially for a position beyond secretary — but clearly, Sanky was far ahead of her time. A young temp Sanky worked with at Harold Oram, Jordan Bach, approached her one day and suggested they start their own fundraising consulting firm, and in 1977, Sanky Perlowin Associates was born. Today, you know us better as Sanky Communications!
In the early days of the company, fundraising was not yet the industry it is today. Sanky was a trailblazer, not just for being a woman in a male-dominated industry, but for proving that fundraising could be an industry to begin with. A campaign she launched with Planned Parenthood brought in a check for $100,000. In today's money, that would be worth over $350,000. Even now, a single donation of that size, from someone who wasn't a match donor, would be astonishing. By proving the effectiveness of direct mail, she bred the reputation our agency still aspires to maintain every day.
In October 1983, she hired Judy Maneval, a fellow Oram Group alum and the daughter of one of Sanky's longtime friends. At Oram Group, Judy was an associate Account Executive in the direct mail division, but when the man who led the division decided to leave, she decided she was ready for a change too. Sanky Perlowin Associates was the perfect place for her to make that change. Says Judy, "Like so many others, I had deep respect and admiration for her, so I was really delighted to join her firm."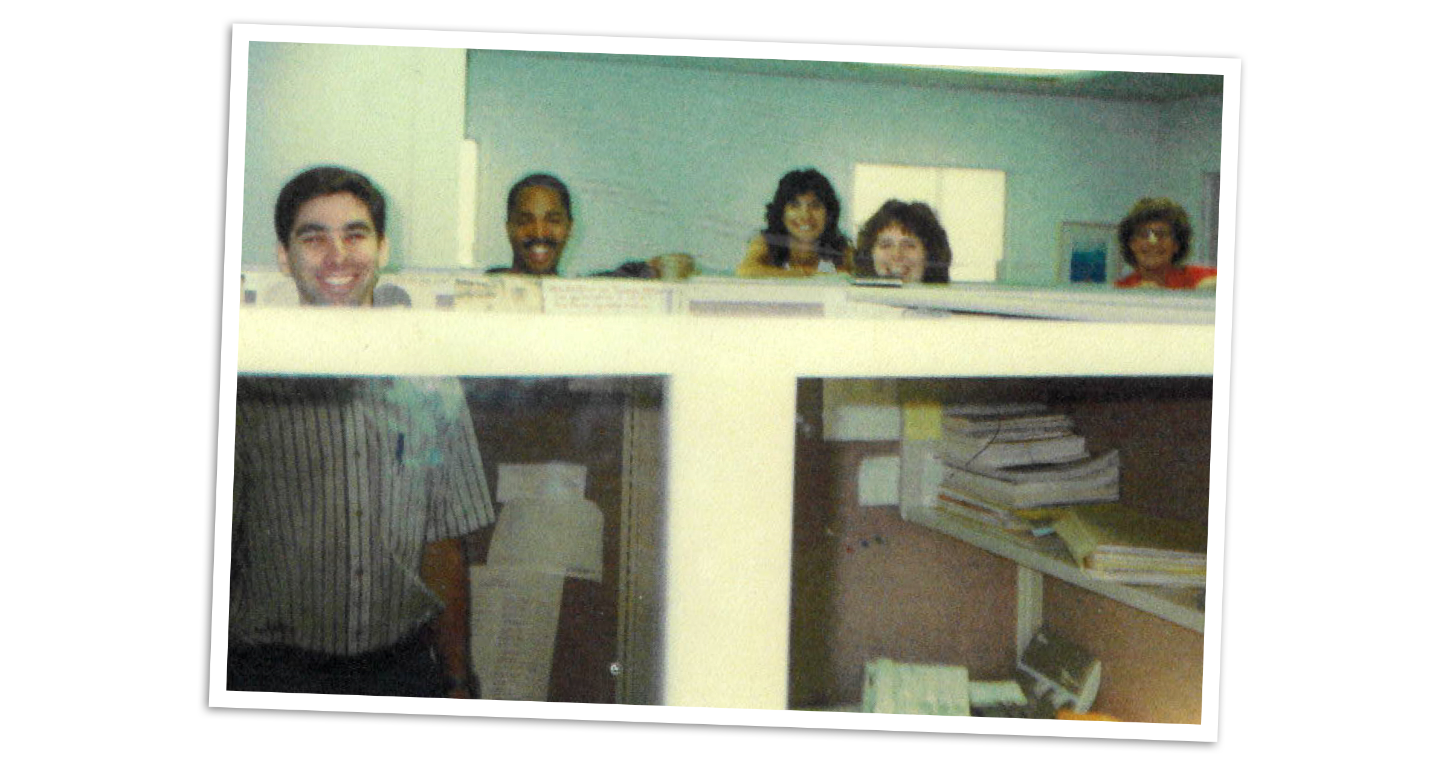 Sadly, Sanky passed away shortly after from cancer. On top of the great personal loss of losing Sanky, Judy, Harry, and the rest of the cohort had to figure out how to keep the company going, despite many people's belief that there could be no agency without Sanky. At our company retreat this past summer, Harry recounted stories about those early days, including the story of someone caught on a hot mic saying, "Those poor people trying to keep the company going… they're never going to make it." But despite the naysayers — or rather, maybe to spite the naysayers, who didn't quite understand what Sanky meant to her team — the cohort persevered, and four decades later, we're still here. That is largely thanks to Judy, who served as president and one of the owners of the company after Sanky's passing.
"Sanky was a creative genius, had huge credibility as a consultant, built lasting relationships, and treated her clients ethically. It was extremely important for all of us to maintain that legacy," Judy says. "It was long, hard work with endless ups and downs. We had a small staff but some big creative talent." Thankfully, the agency also had a number of clients who stuck by their side, willing to put their faith in the people Sanky trusted to ensure her legacy, as long as they continued to prove themselves. Those clients included Fresh Air Fund, Recording for the Blind, Clearwater, New York Weill Cornell Medical Center, and Freedom from Hunger (then Meals for Millions). "That gave us a base to show that we were capable as we worked to attract new business," says Judy.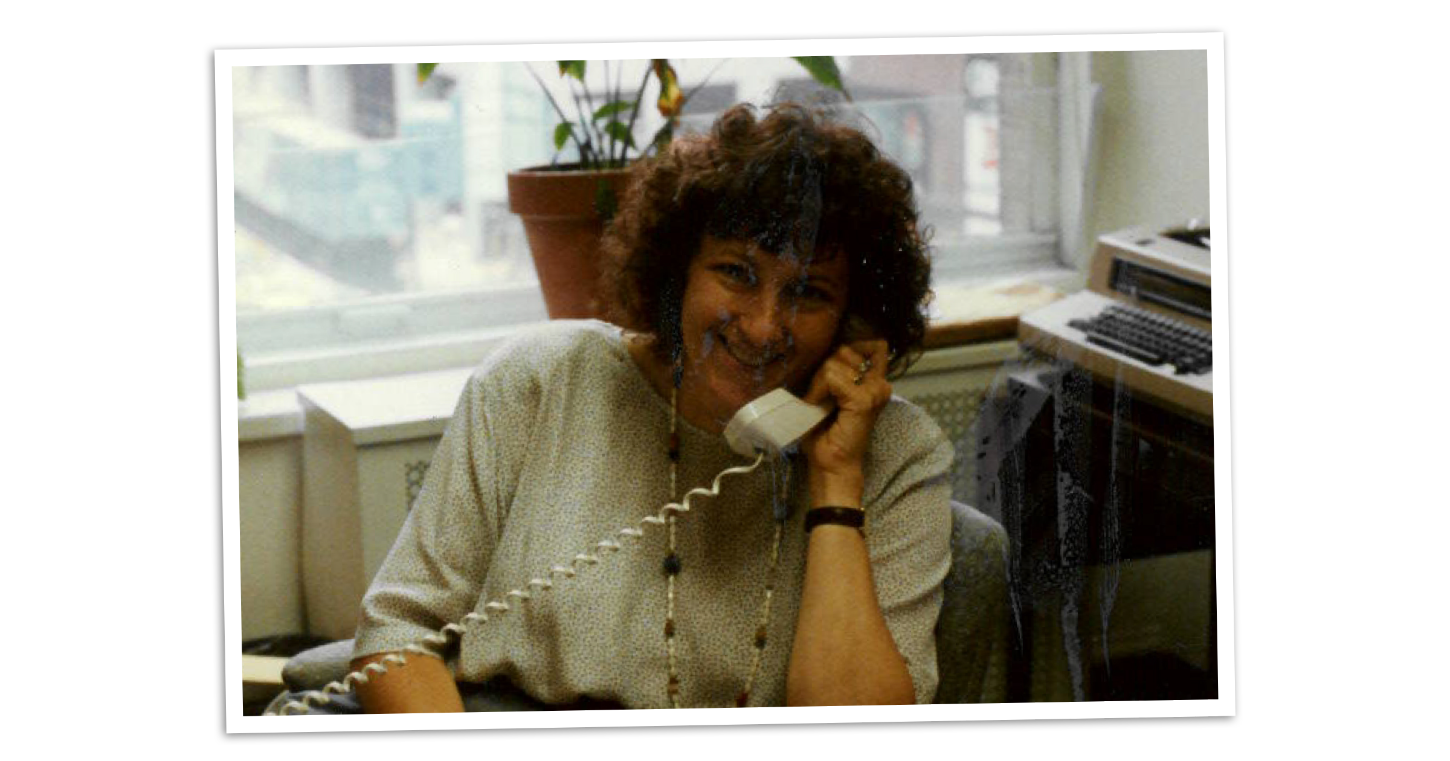 Under Judy and Harry's leadership, the agency started to expand its services. Thanks to Sanky's expertise, direct mail has been our bread and butter from the start, but under Judy and Harry, we briefly expanded into PR work and some small event work for our clients. And in 1997, we entered the brave new world of digital marketing — before anyone had any idea what the internet would become.
"I take great pride that Sanky Communications has lasted since 1984 and grown so much, as we adapted to the online environment and took the creative force from direct mail to a whole new medium," Judy says. "​​I'm proud of the work we did (and are still doing in some cases) for clients that I strongly believe in, such as Planned Parenthood, Freedom from Hunger, African Wildlife Foundation, Clearwater, and the other reproductive rights and animal organizations. I'm proud that the creative level of our work has continued to be so very strong."
Judy retired a few years ago. Outside of her leadership of the agency for three decades, she also spent her career as a leader in industry organizations. She was a founder of ADRFCO, which was founded by a group of DM consultants when the state attorneys general directed harsh attention to the practices of direct response firms working with nonprofits. They were able to make a convincing ethical distinction between types of firms and keep our level of regulation nonthreatening. She was also president of DMFA and the New York chapter of NSFRE (now AFP). In 2003, she was named DMFA's Marketer of the Year, the second person ever to achieve that honor.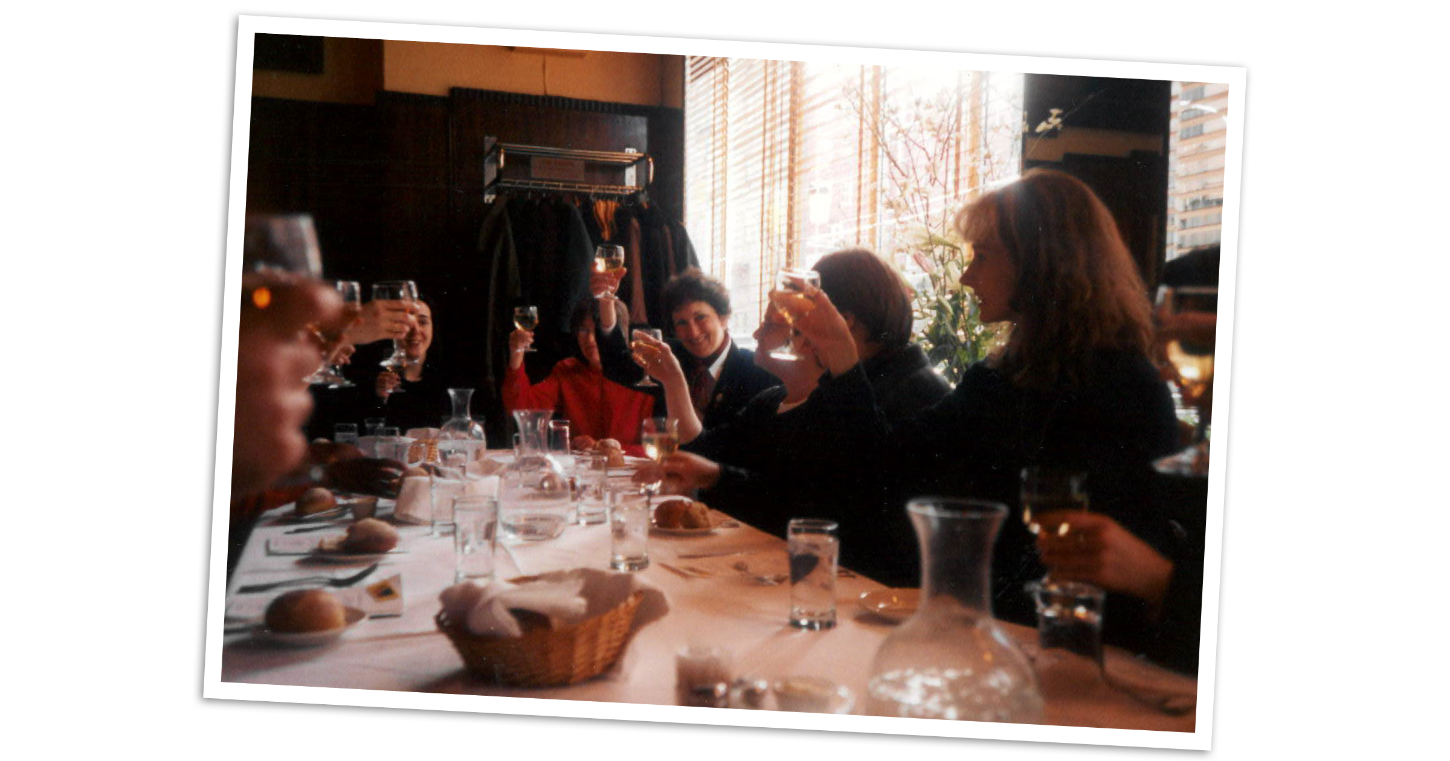 "So many joys, so many failures, so much effort. The joys were in finding outstanding staff, developing long and close relationships with some clients (most certainly not all!), raising lots of money for great causes, and by lasting for so many years as competitors came and went," she says, looking back on her career. Of his long-time friend and co-leader, Harry says, "Judy was Sanky's final and most important gift to us. Without her, Sanky's legacy would not have survived. And without her, the journey to where we are today wouldn't have been nearly as much fun!" When asked what message or lesson she would pass onto those starting out in the industry, Judy puts it simply: "It's all about the relationships."
We have no doubt Sanky herself would agree.
Like what you read? Check out this related post:
read now