We secured two more spots in the IAC winners circle!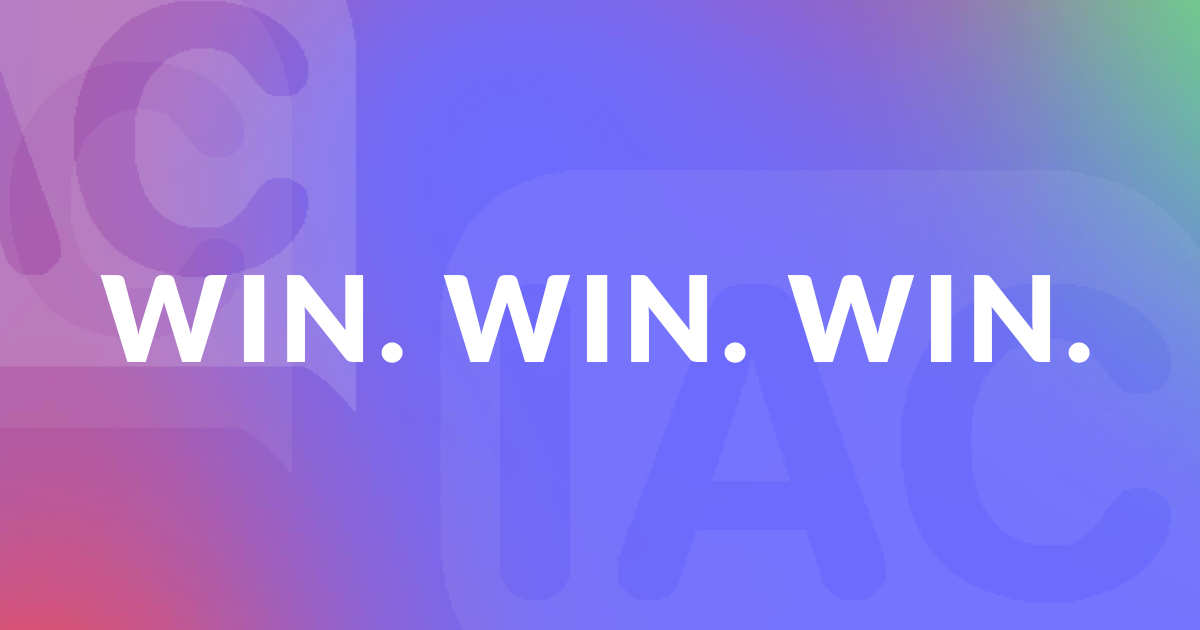 Last year, the Sanky team faced its fair share of challenges (we're going to avoid saying "unprecedented" because, well, you know). And yet, despite it all, we banded together to produce some stunning work for our clients. Two of these campaigns were recognized by the IAC, including a win for "Best in Show!"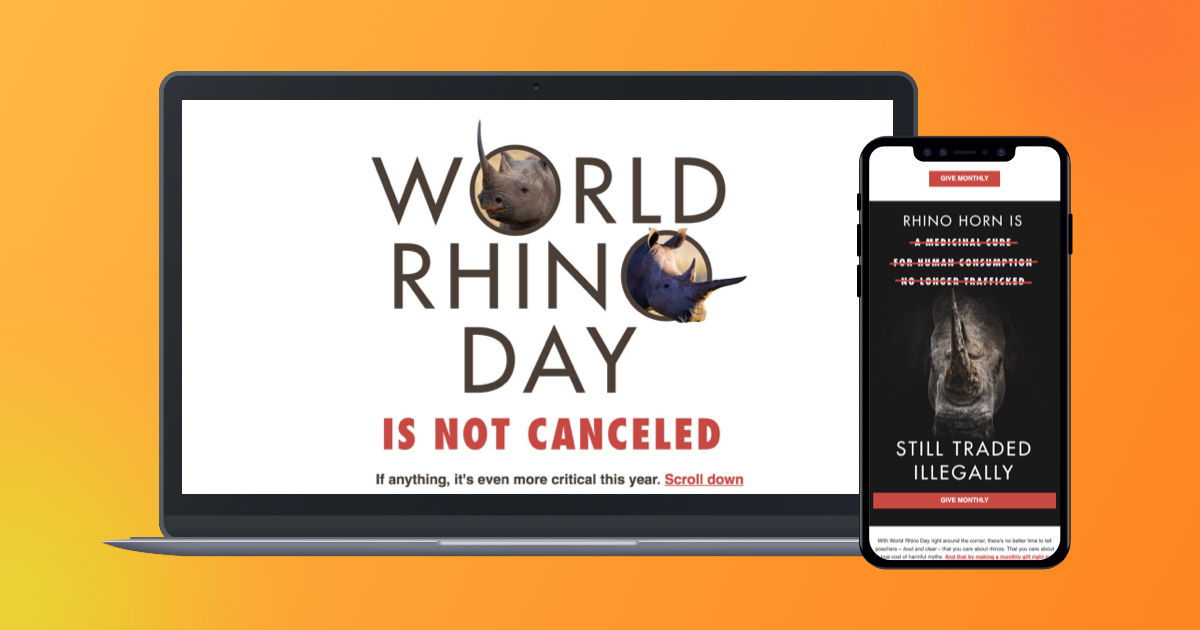 The IAC Awards are annually given to the best online advertising across 96 countries, and judged in nine online formats. We received the honor of Outstanding Email Message for our work on African Wildlife Foundation's fall sustainer campaign.
This powerful email plays off the fact that, mid-pandemic, events around the world were being cancelled — but not World Rhino Day. We put the hard truth of rhino poaching right in the donor's face, dispelling the myths and misinformation, and laying the blame for rhinos' pending extinction squarely at the feet of greedy wildlife traffickers.
Donors who responded to the email had an additional incentive in helping to meet our goal of 100 upgraded monthly donors. Their first upgraded gift would be matched dollar for dollar if they acted by September 22, World Rhino Day. The campaign exceeded its goal. Rhinos got some extra love sent their way. And we got to bring home another IAC win!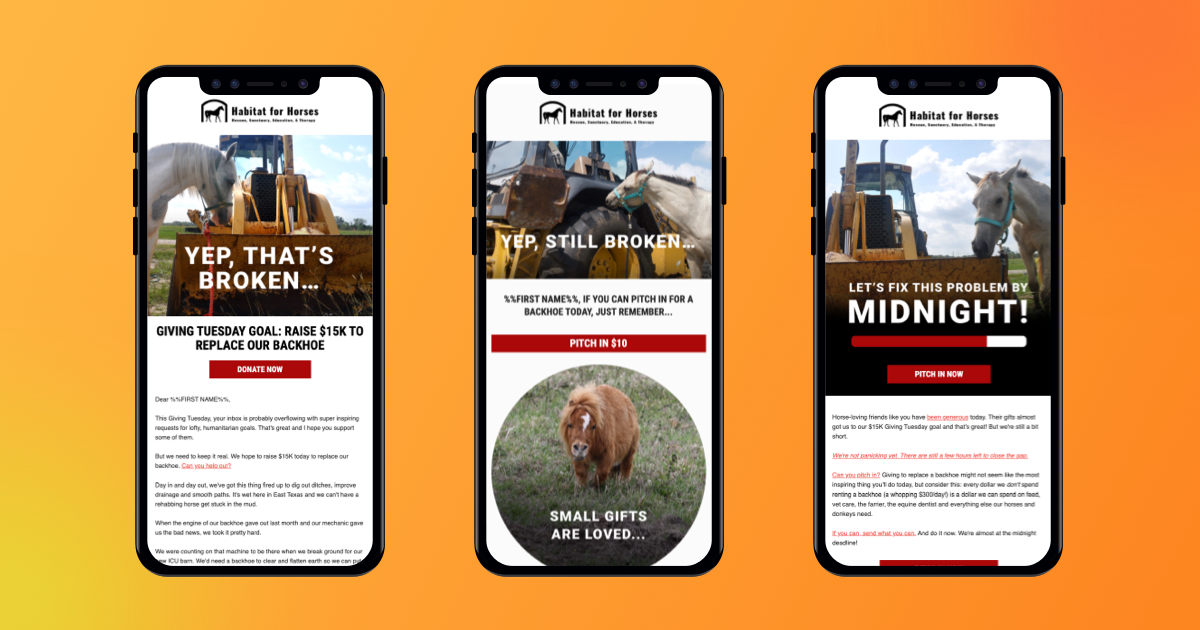 Recognized as "Best in Show," our Giving Tuesday campaign for Habitat for Horses turned out to be a real attention-grabber. We tossed aside conventional wisdom about competing for donor dollars with a drama-filled campaign and told donors the ranch needed a new tractor. In a series of four emails — filled with plain speaking and comical pictures of horses examining a broken tractor — we "kept it real" about the need for a new backhoe. The campaign raised enough to buy three tractors!
We're honored by these awards and would like to thank our moms and… oh wait.
Like what you read? Check out this related post:
read now