We won big at the DMFA Awards!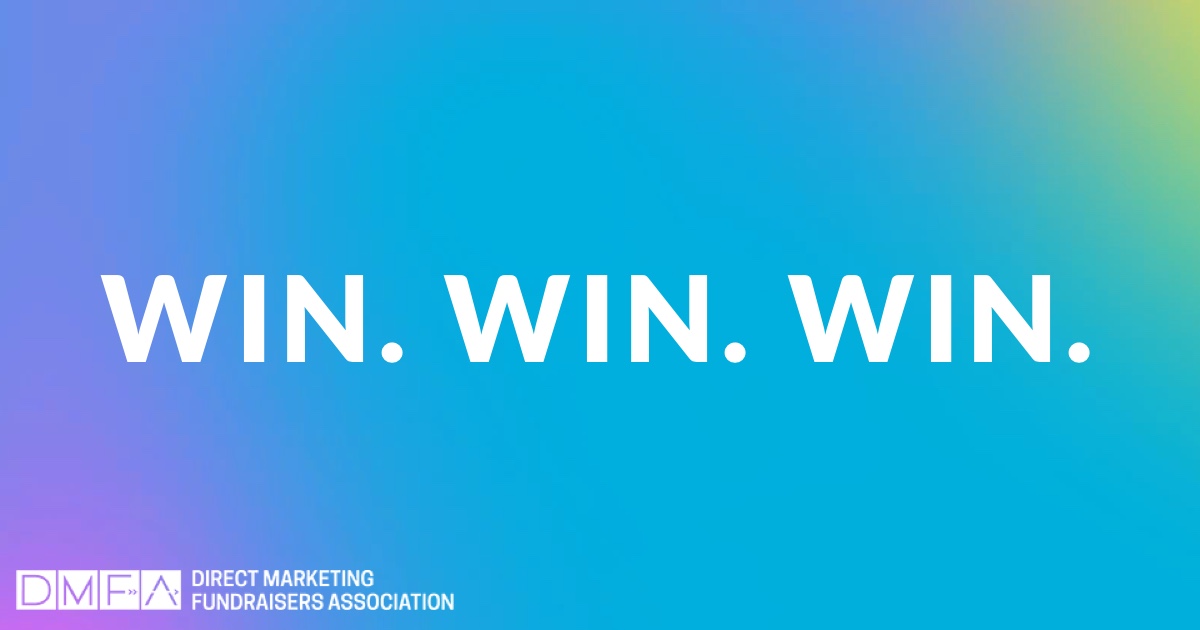 Last year was, well… different, to say the least. Despite 2020's unique challenges, the Sanky team banded together to produce some stunning work for our clients and ensure they got the funds they needed to help others survive the pandemic. Two of these campaigns were recognized by DMFA, including a win for "Best Multi-Channel Campaign!"
The prestigious DMFA Awards give members the opportunity to showcase their very best direct mail, multi-channel and digital fundraising efforts. Winners in each of these categories are voted on by their peers. We received the honor of being runner up in the Best Digital category for our Citymeals on Wheels spring campaign. And, drum roll, please… we won Best Multichannel Campaign for our North Shore Animal League America Giving Day campaign!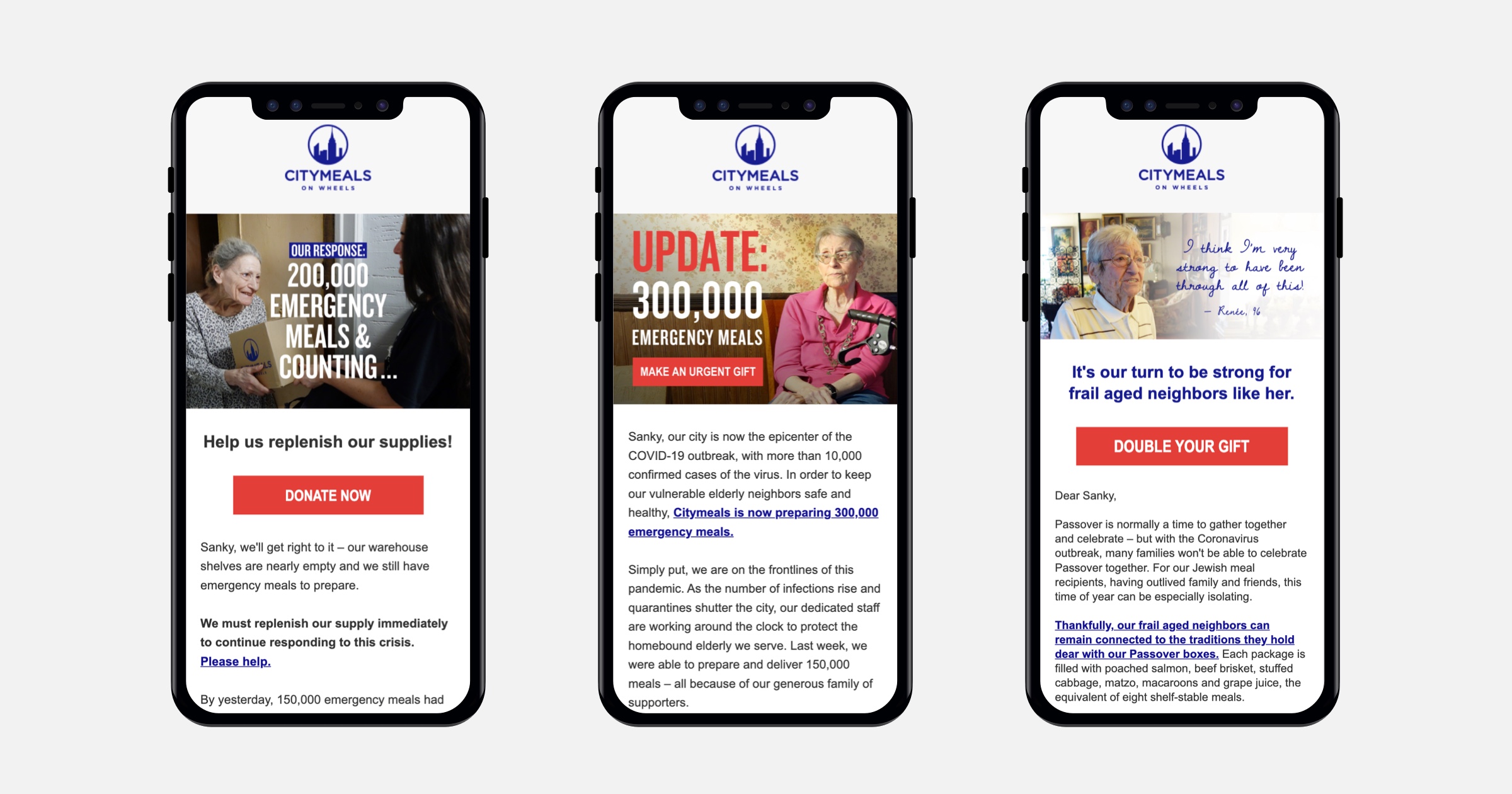 As you can imagine, launching a fundraising campaign in the spring of 2020 was a feat in and of itself. As we were adjusting to work from home, our clients' needs were changing by the minute, and our Citymeals on Wheels spring campaign leaned into that. The messaging reflected Citymeals' response to the pandemic in real time — from the ever-increasing goal of emergency meals to the cancellation of events — while maintaining language and fundraising asks that audiences were familiar with. Ultimately, this campaign succeeded because of its rapid development and deployment, as well as the authenticity, transparency, and clarity of its urgent fundraising ask.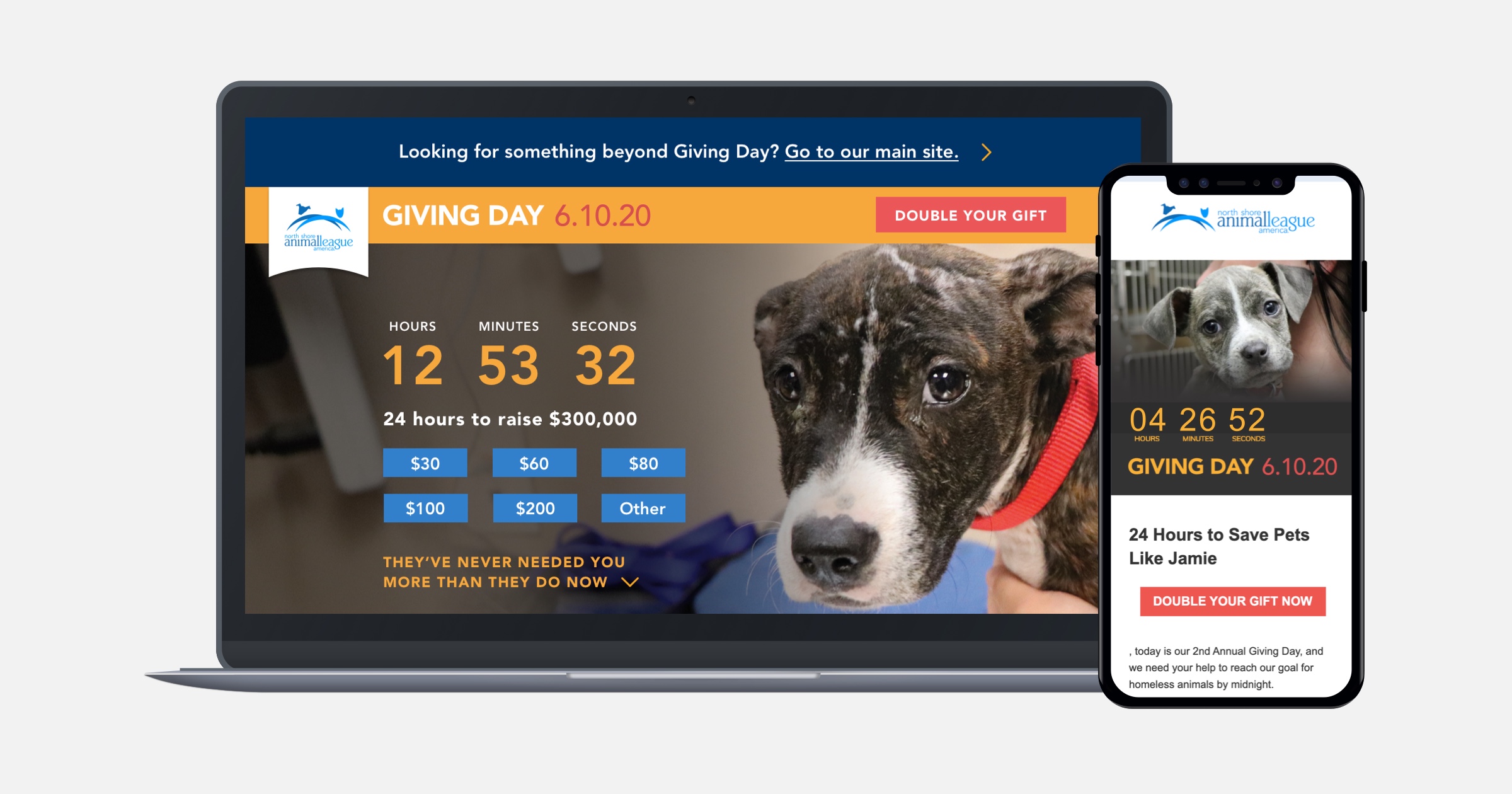 It was great to win big with North Shore Animal League America's second annual Giving Day! We pulled out all the stops for this campaign with two direct mail packages and a full suite of digital components, including six email appeals and a microsite, which took over North Shore's homepage on Giving Day.
Our messaging for the campaign was urgent and spoke honestly about the need to care for the animals and maintain a commitment to their no-kill mission, especially given the impact of COVID-19. We also leveraged a $150k match to entice donors to double their gifts and give twice the support to animals in need — including lots of adorable photos of kittens and puppies receiving life-saving services at North Shore Animal League definitely didn't hurt either.
Congrats to our fellow DMFA Award winners! Winning any award is great, but winning an award voted on by your peers? That's special.