Do you have your 2017 "handled"? Your fundraiser check-in
Hey 2017 — want to check in?
As a new member to the Sanky team, I had never experienced the excitement (and craziness) of managing Holiday and Year-End giving campaigns for all of our clients. What a whirlwind! Now that I've had some time to celebrate our successes and catch my breath, it's time to take a look at how to improve.
People's resolutions usually falter by this time in the new year (if they haven't already!), but now is a perfect opportunity to do a check-in with yourself and really set the tone for the months ahead.
Here are my tips for keeping your year on the right track:
Manage your house. If my apartment is a mess, I see that disorganization overflow to my desk at work, even down to my meeting notes. Do you feel the same? Dedicate some snowy Sunday time to tidying up. Your family, roommates or pets will appreciate it. Then, do the same for your desk at work. Consider a new way to organize. I recently read Marie Kondo's "The Life-Changing Magic of Tidying Up" and it totally changed the way I view all the little samples and magazines I desperately hold onto. Do I ever use them? No. Could someone else? Yes, so pass it along.
Manage your device(s). Why not consider a new plan on how you handle your inbox? Try setting a goal to achieve the rare phenomenon known as "Inbox Zero," meaning to keep your inbox at zero (or nearly zero) emails at all times. Maybe 15 is more realistic? Or 20? Pick a number that suits your ACTIVE workload. Create separate folders for different projects and set up automatic filters for recurring emails. Utilize Gmail's stars to separate emails that are very important or still related to outstanding projects. Clutter in your inbox can cause stress in your everyday work, so take small steps like these to begin clearing things out.
Manage your 'self.'

And I'm not talking about your to do list. Have you actually checked in with yourself recently? The times they are a-changing and this gives us a perfect opportunity for self-reflection. I'm currently reading "Essentialism: The Disciplined Pursuit of Less" and the image from it (below) really struck me. If you dedicate all of your energy to a million little things, are you really getting anywhere? Figure out what you value and what you need to work on and focus on that! You'll deal with everything else after.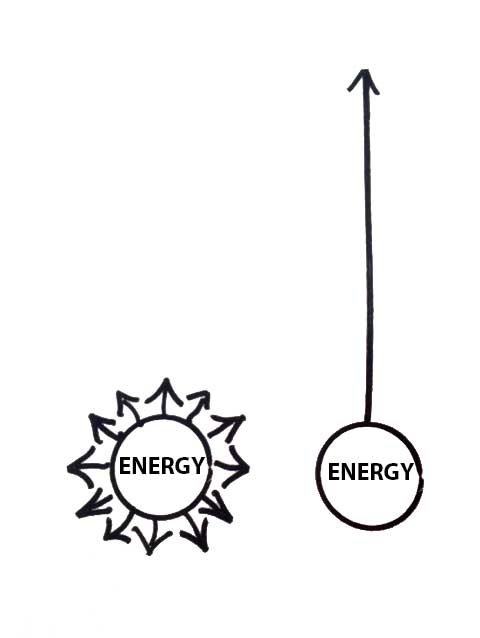 What other organizing tips do you have? Have you found anything particularly useful? Let's talk about them over at Sanky's Twitter, Facebook or Instagram