St. John's Bread & Life has been working hard to alleviate hunger and poverty in Brooklyn and Queens since 1942.
That's why in 2015, they knew it was time they had a website that fully reflected this powerful mission.
We knew to accomplish this goal we'd need to create a site that spoke to the St. John's Bread & Life community—supporters, volunteers and neighbors in need—while also competing in an ever-changing online environment.
Here are just some notable features we developed to ensure the site was intuitive, sleek, and functional:
Enhanced donation options, including interactive e-card selections

Responsive design and mobile-optimization, for every device and screen size

Drupal 7 CMS, for enhanced SEO and easy-editing

Crisp visuals and simple, but compelling messaging on every page for seamless navigation
The clean and vibrant site is now successfully growing and engaging St. John's Bread & Life online followership every day.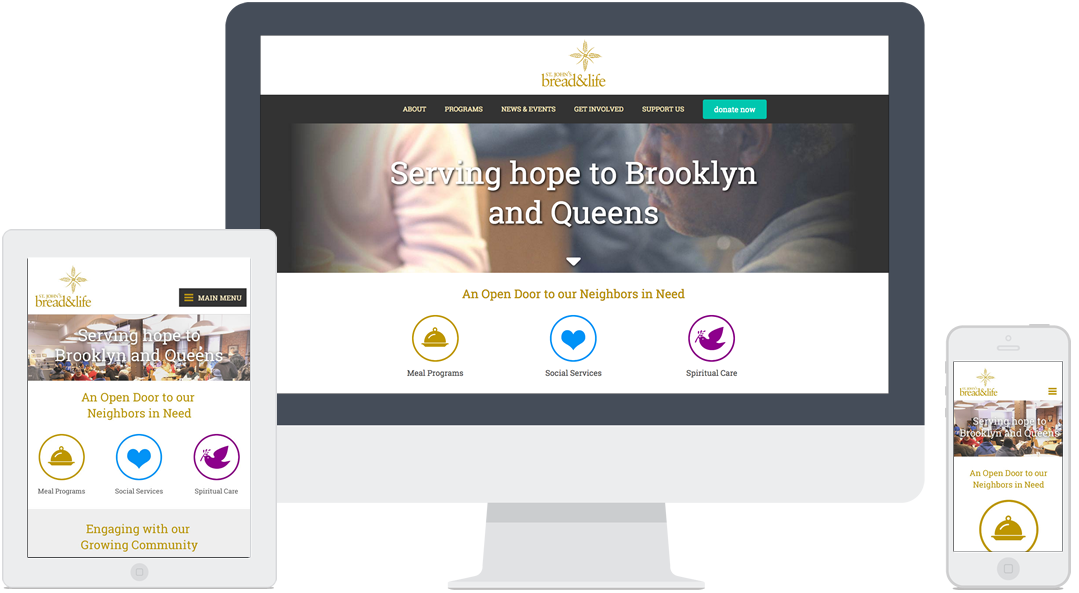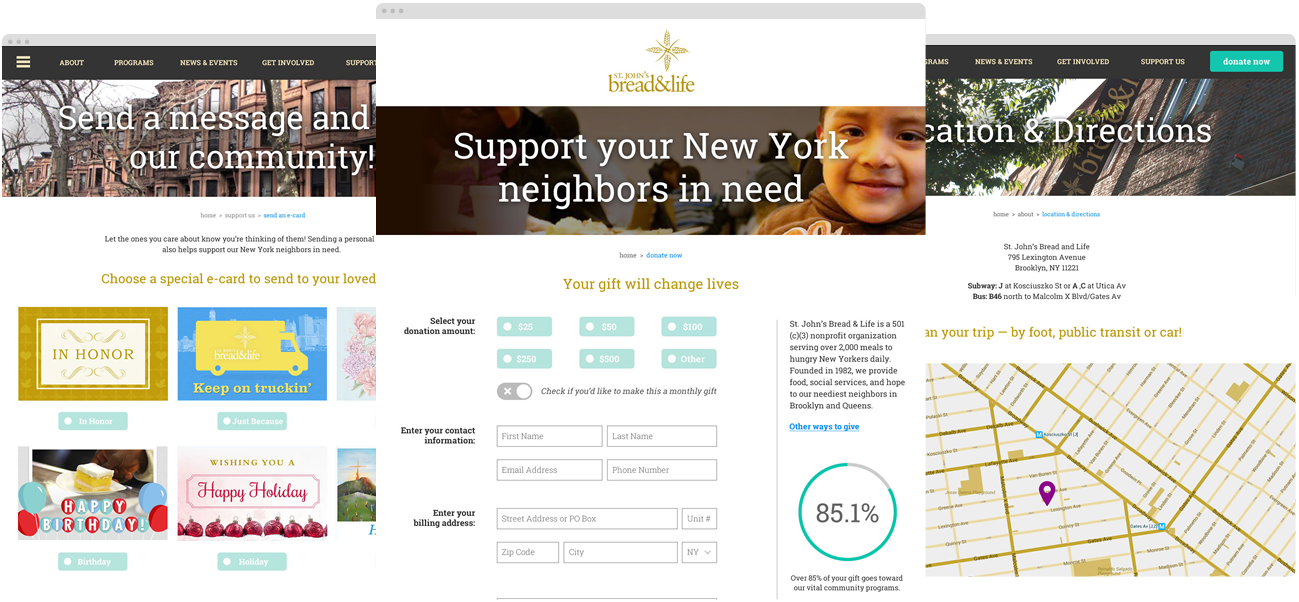 Since launching, the redesigned St. John's Bread & Life website has consistently exceeded the former site's overall performance by leaps and bounds.
visit the site