Sanky Gets the Gold — the 2017 Nonprofit Pro Gold Award!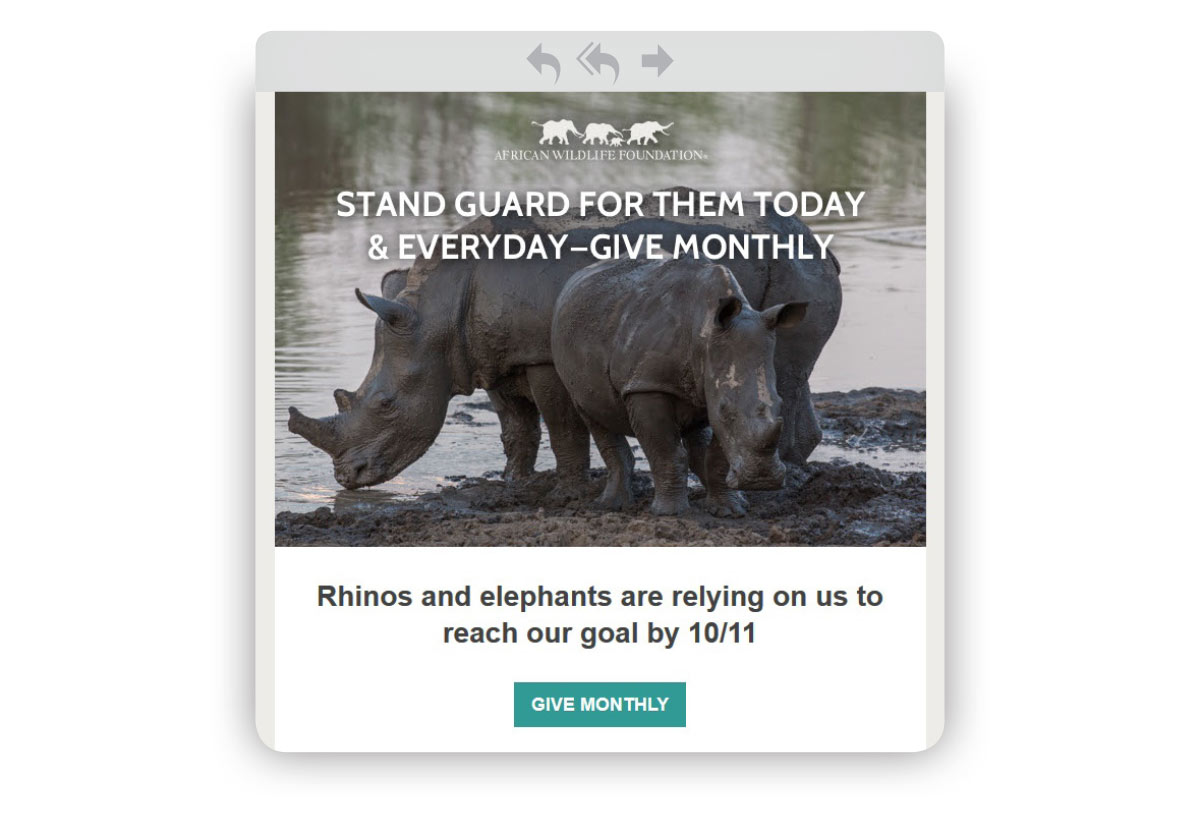 We have great news! NonProfit Pro has recently announced its winners for the 2017 Gold Awards for Fundraising Excellence — and for the second year in a row, Sanky has won in the category of "Sustainer/Monthly Giving."
Last year, we were honored to bring home this title for our efforts on Drug Policy Alliance's "The Reformers Club Election Campaign." Now, we are excited to be recognized for our team's critical work in African Wildlife Foundation's Fall 2016 Sustainer Campaign.
This campaign focused on the significance of loyal, monthly support in helping to end the slaughter of endangered wildlife, including elephants and rhinos. It brought in 185 new sustainers, upgraded 75 sustainers and pulled in over $45K in total — and as NonProfit Pro notes, "the images alone ... draw in the donor with compassion and hope for these animals."
Every year, the Gold Awards for Fundraising Excellence "honors some of the best fundraising campaigns of the past year."
We are so humbled to be named a winner this year — and proud to be helping fight for such an important mission for one of our incredible clients!
Learn more about the Gold Awards for Fundraising Excellence here.