We helped Drug Policy Alliance (DPA), the leading U.S. organization fighting for sensible drug policy reform, send out a strong message to its supporters: The drug war is racist, expensive and inhumane — but it is stoppable.
Sanky created a landing page with powerful infographics, pop-up modals and animation as the focal point of an integrated campaign. The landing page told the story of John, a character created to depict the evils of the drug war. Through John's narrative, we answered the question "Who loses out in the drug war?" Hint: Everyone.
The page's bold content and graphics were carried over to both direct mail and online fundraising components. These pieces promoted a $50K match through a series of visual emails, branded campaign elements, social media posts and a follow-up letter in the mail.
The package's messaging demonstrated how one person's story can be symbolic of the larger drug war — making the mission to end it much more personal for DPA's supporters.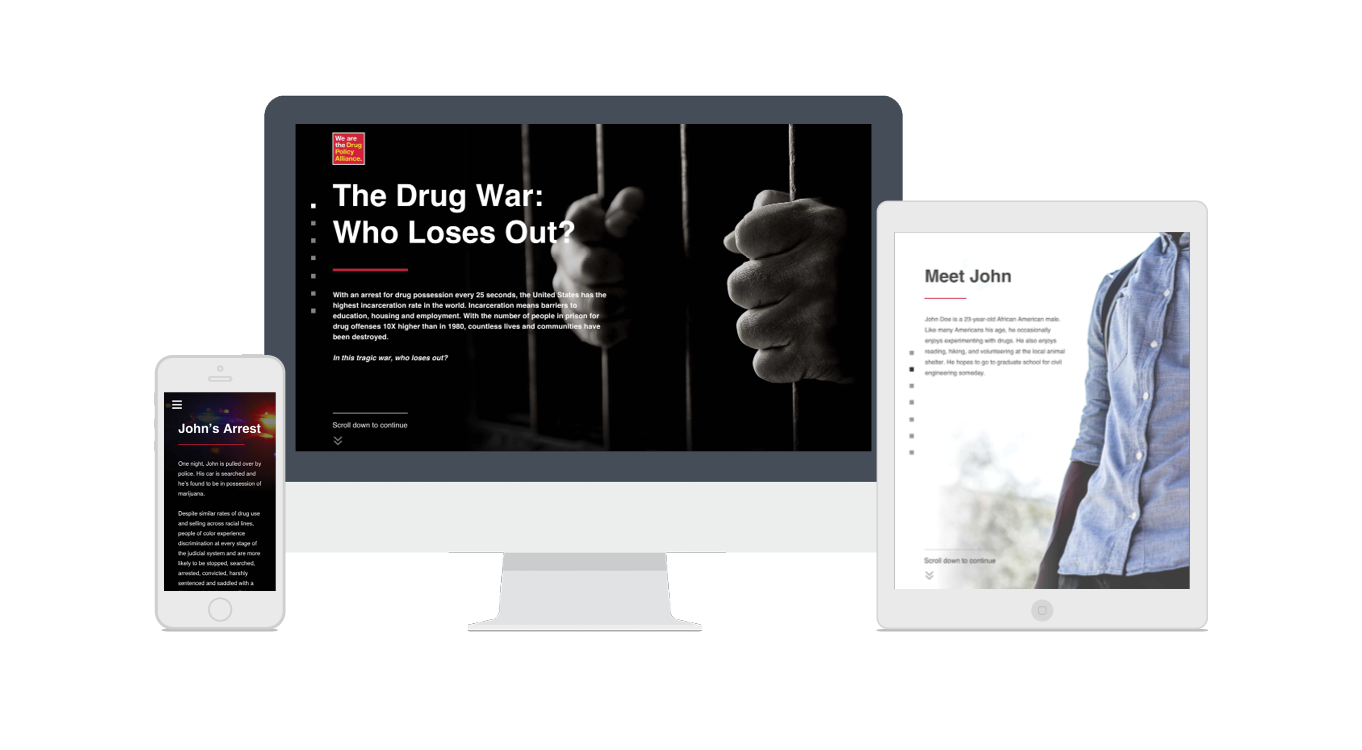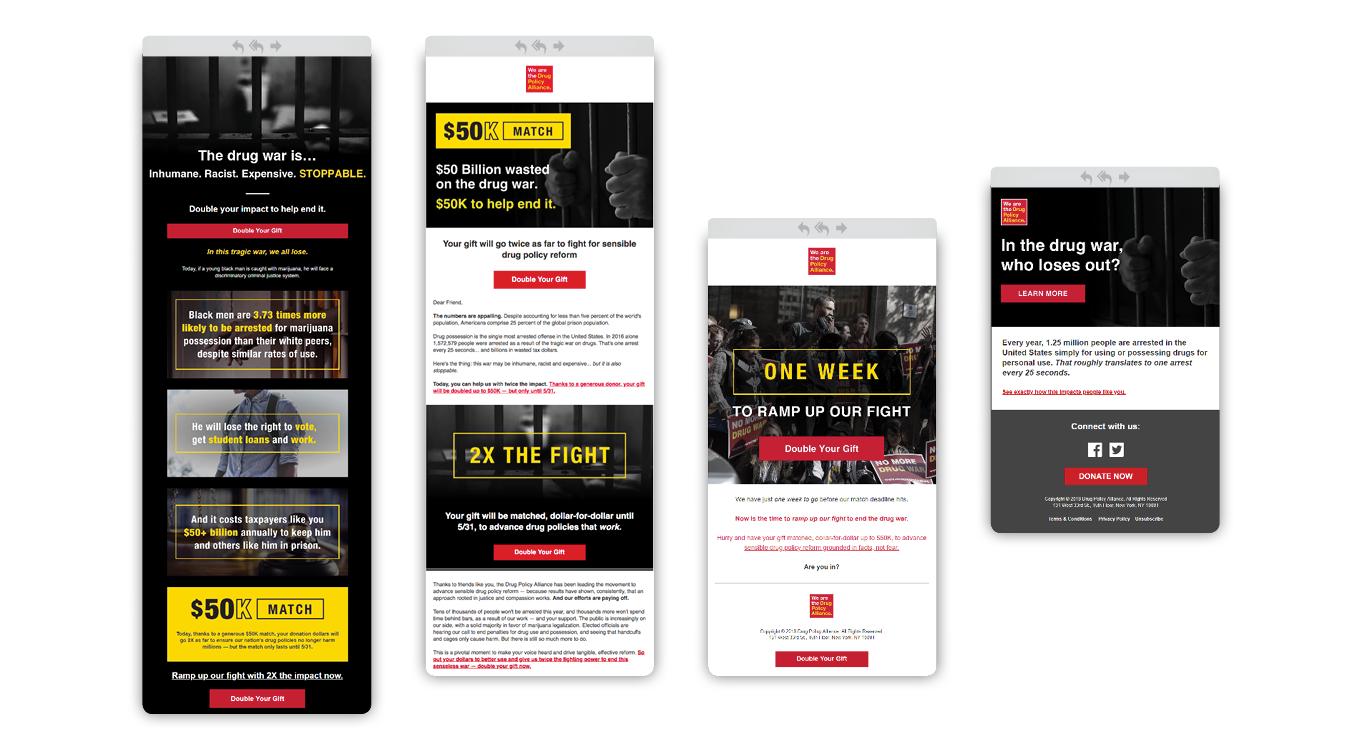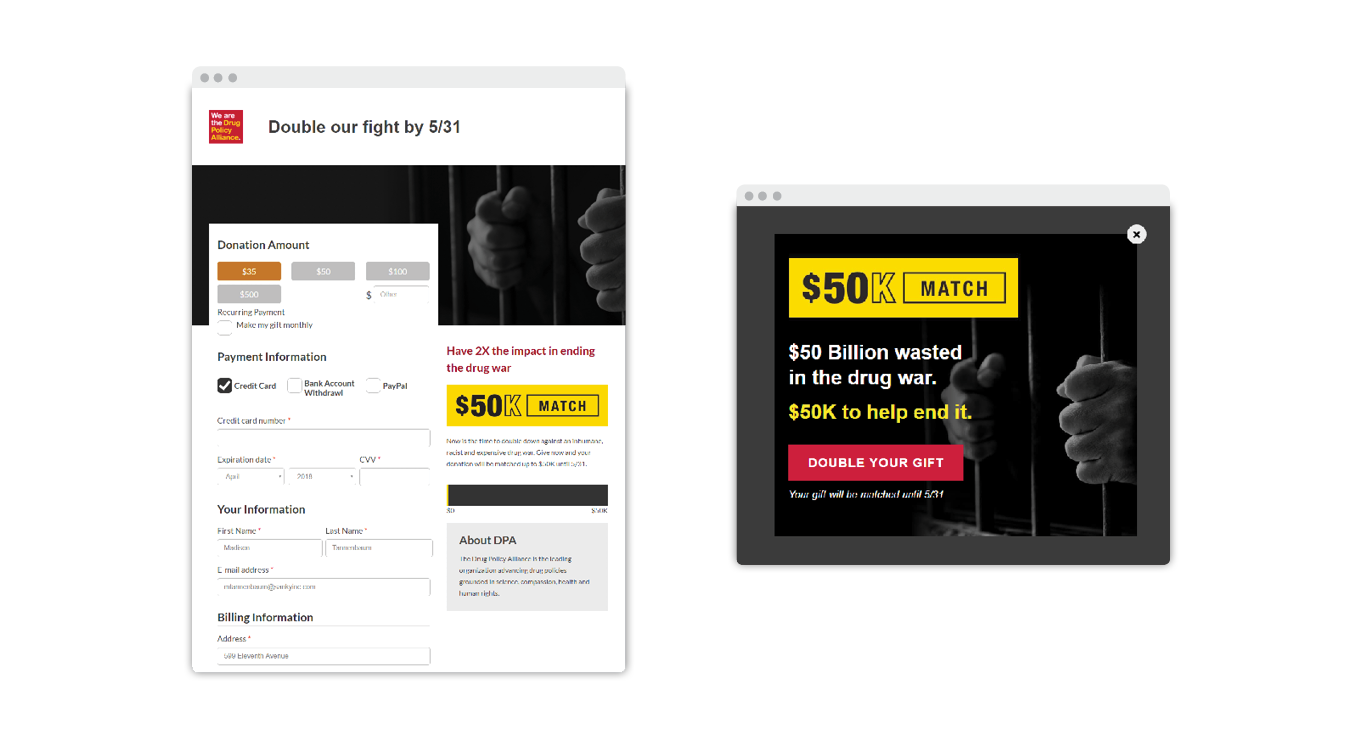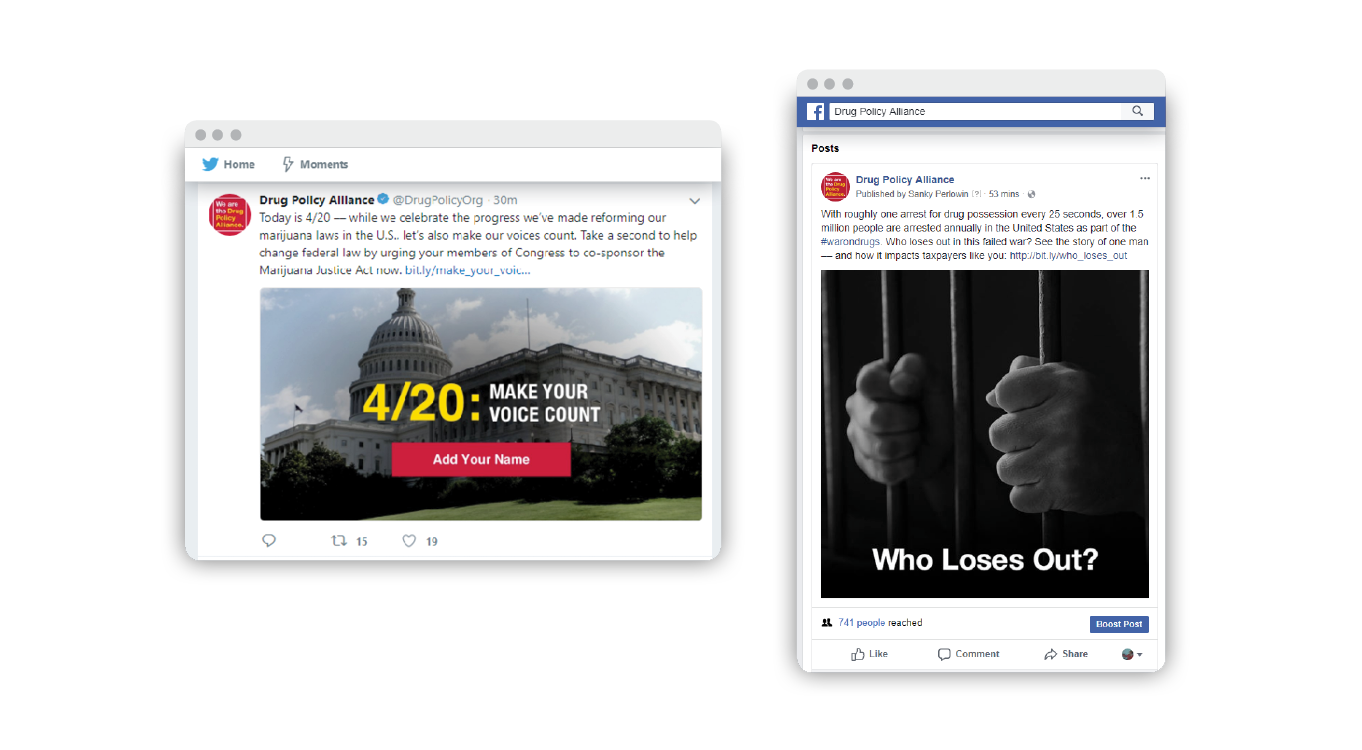 See John's story for yourself.
explore