Launched ahead of the 2016 presidential election, the Drug Policy Alliance's Sustainer Campaign focused on the big picture –– ending the tragic drug war, and the donor's role in it.  
We created a multi-channel campaign that drew attention to the billions of dollars wasted on the drug war, and juxtaposed it with DPA's efforts to end it –– made possible only with everyone's contribution, no matter how small. A strikingly visual email, compelling appeals, and similarly branded web components came together to create a strong sense of urgency.
This persuasive messaging inspired 82 new sustainers to effect long-term change with a monthly gift –– exceeding the organization's membership goal during a pivotal election year.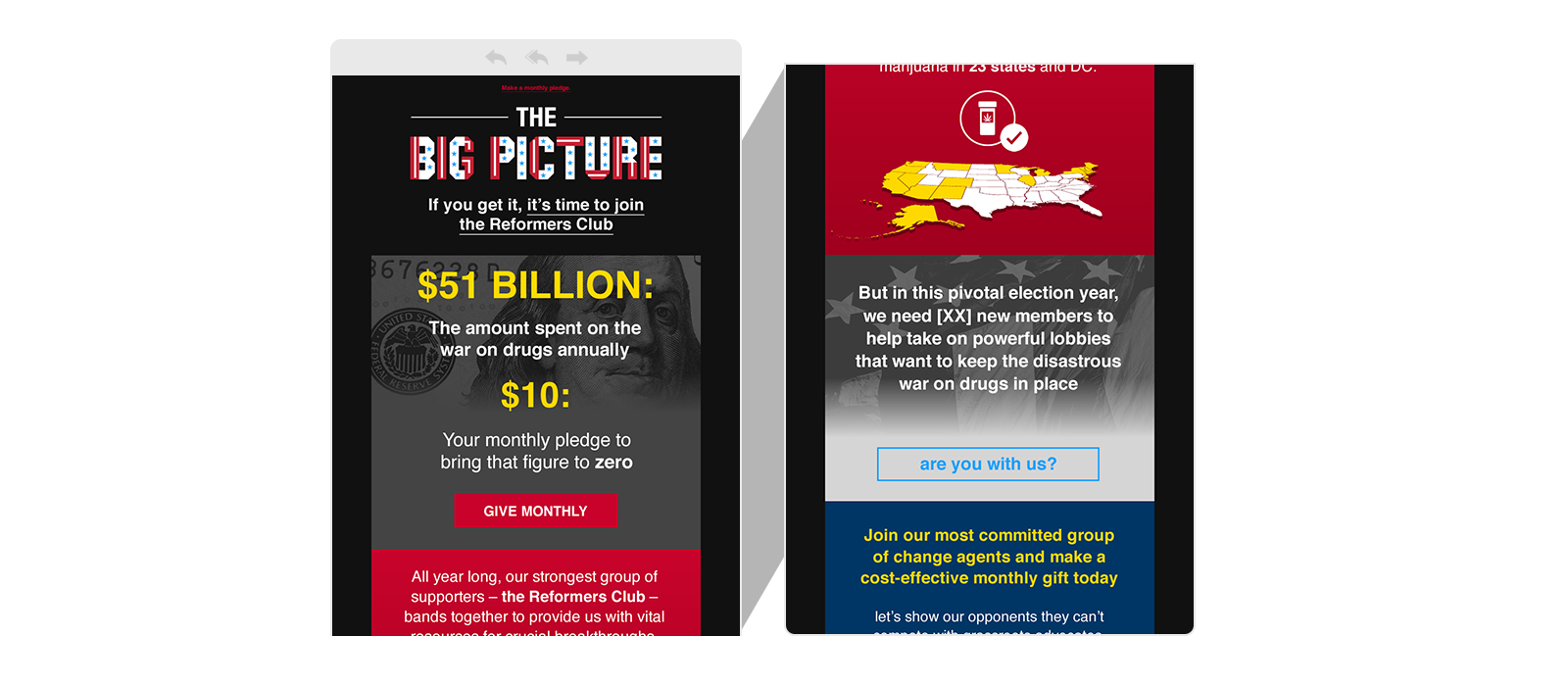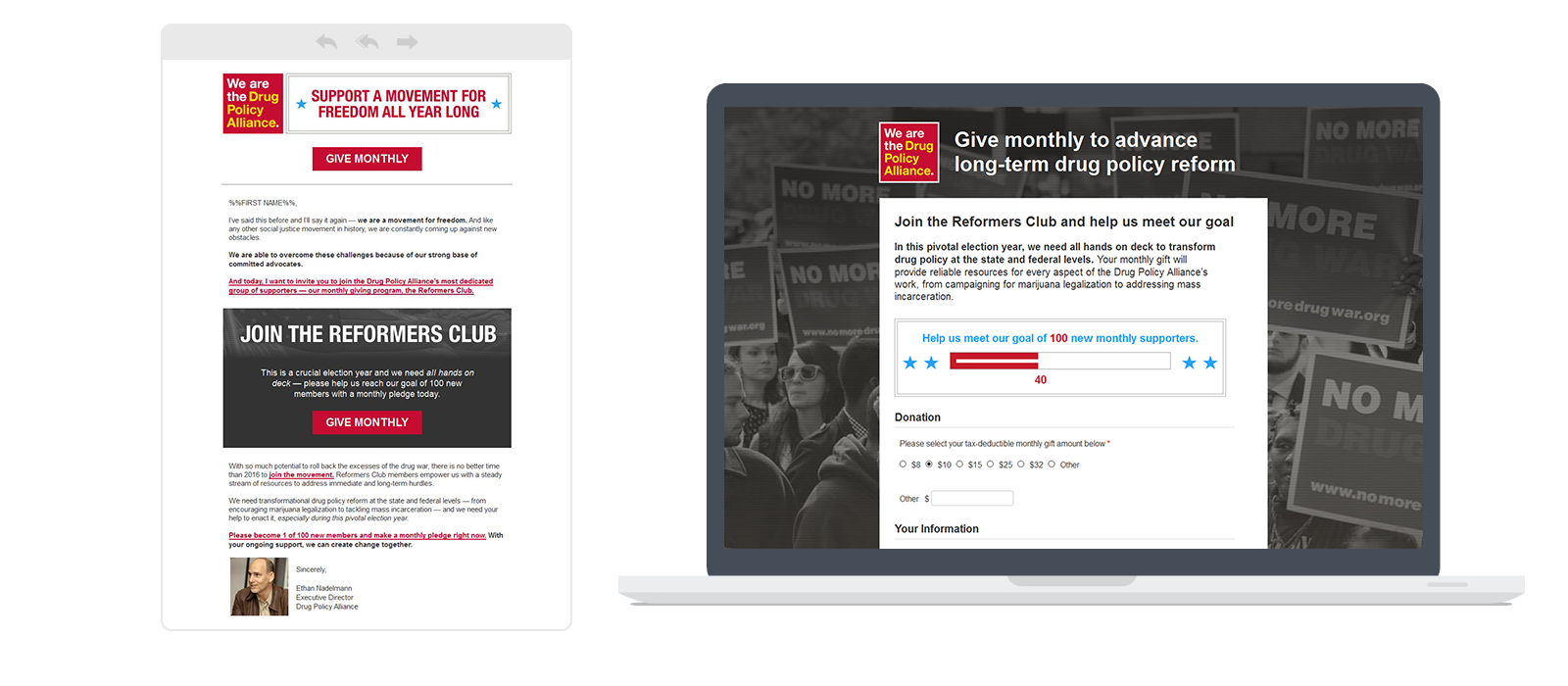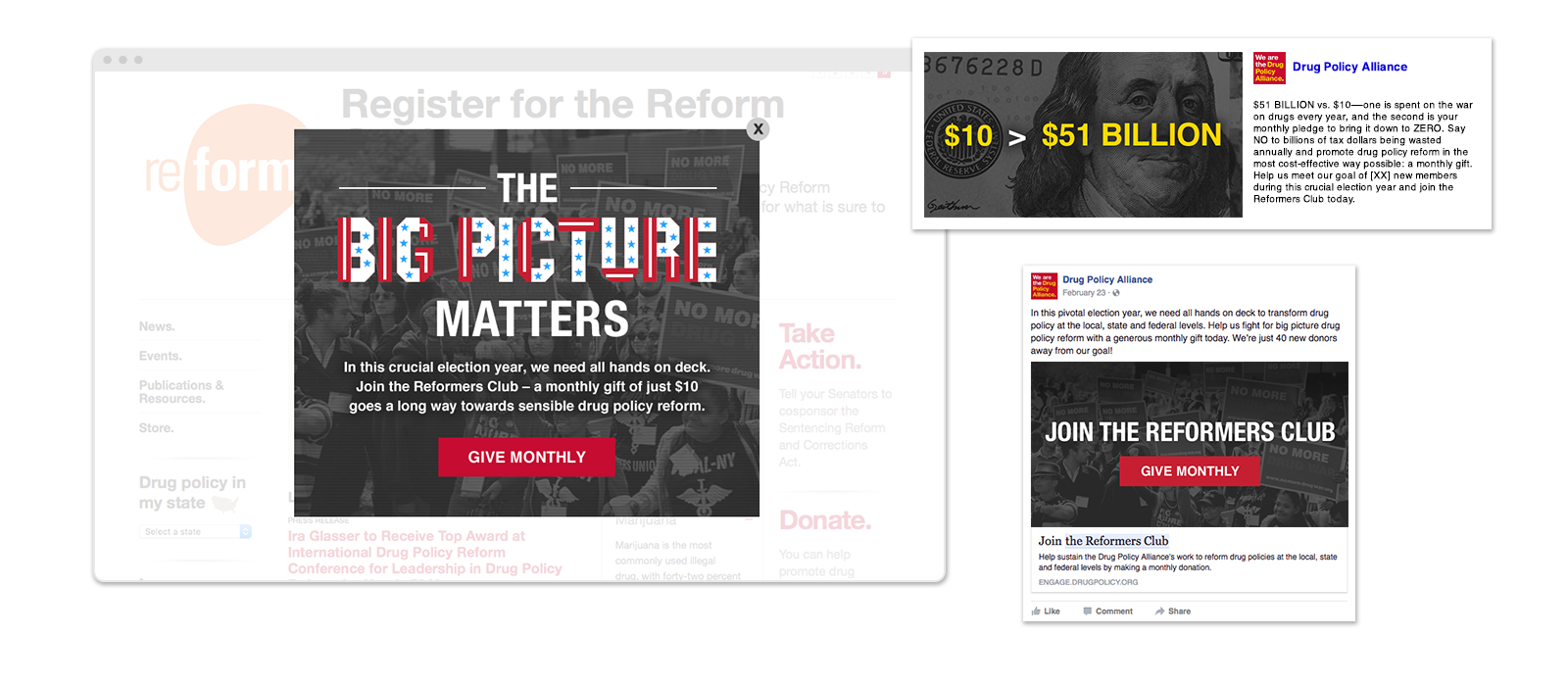 The campaign won the 2016 Sustainer/Monthly Giving Gold Award.
learn more