Founded in 1940, NAACP Legal Defense and Educational Fund (LDF) is the nation's leading civil rights law firm fighting for racial justice and a fully inclusive society. The 2014 midterm elections saw a slew of attacks on voting rights, so we helped LDF educate the public with an integrated campaign highlighting instances of disenfranchisement across the country.
The microsite acts as the centerpiece, allowing the user to read bite-sized pieces of information and share, report voting issues, or donate to protect voting rights. The campaign also included email communications, social media, and a direct mail package including an insert to drive additional traffic to the site.
Together, these components positioned LDF as a reliable source for accurate voting information in the weeks leading up to Election Day.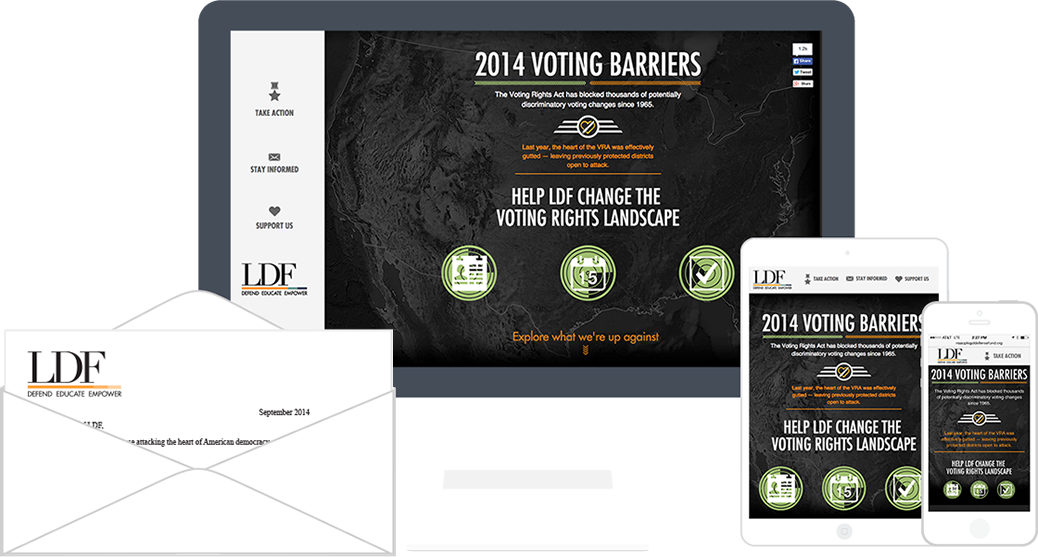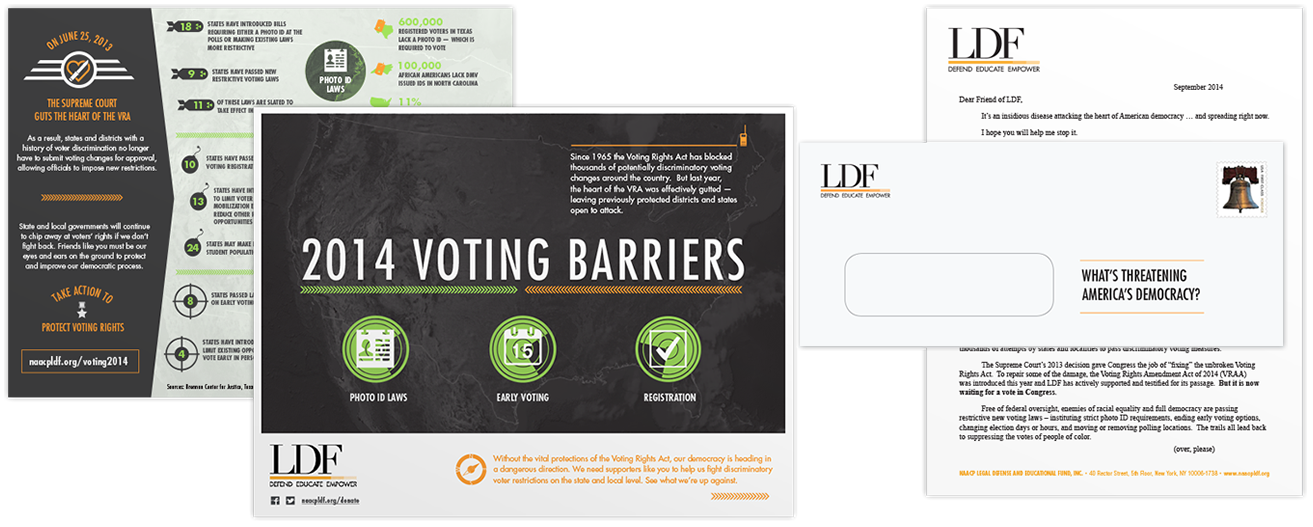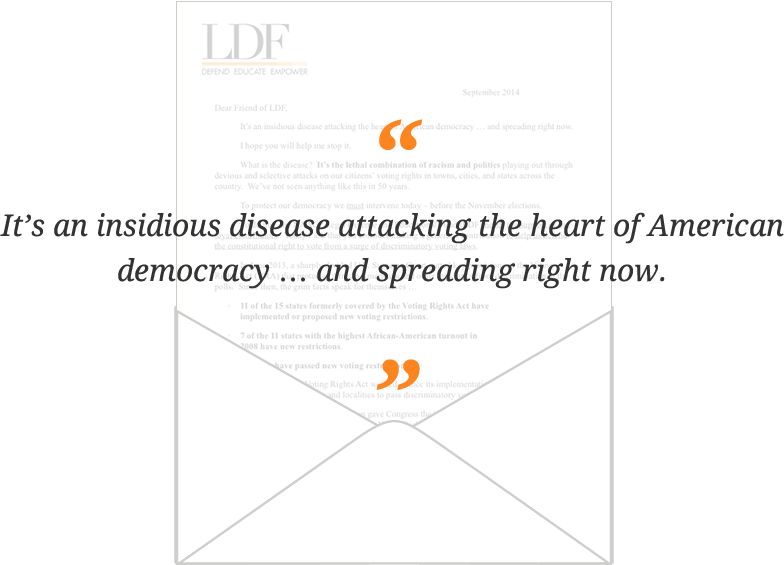 Although its main goal was to educate, this campaign brought in an exponential amount of gifts from donors eager to protect our right to vote.
visit the site