Few people know that poachers are part of sophisticated crime syndicates investing millions of dollars in weapons and technology to kill animals.

We helped the African Wildlife Foundation (AWF) alert the world to these disturbing facts and strengthen their fight against poaching.

Combined with email, direct mail, and social media communications promoting a $50k matching gift challenge, we developed an interactive microsite to put you right behind the poacher's "crosshairs." The chilling result allows users to zoom in on each animal, simulating the poacher's viewpoint from a low-flying helicopter while using night-vision goggles.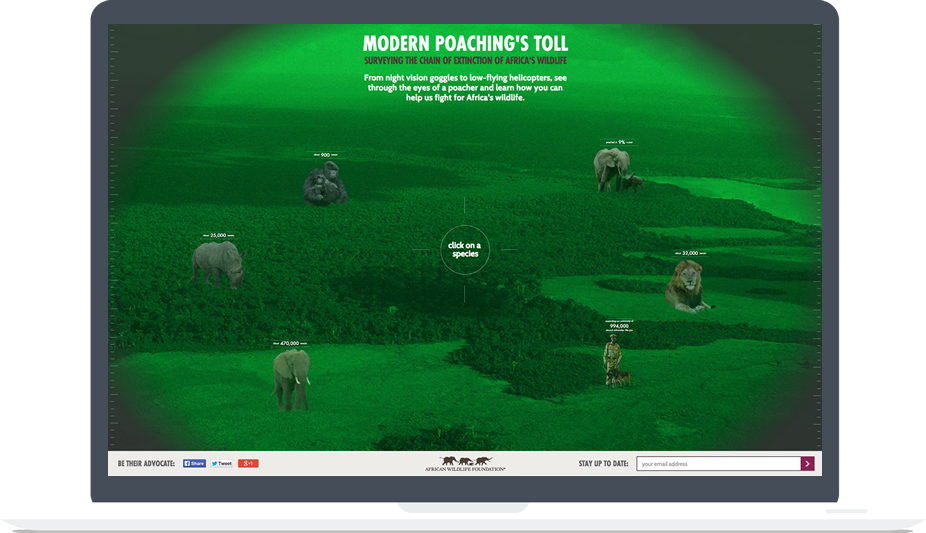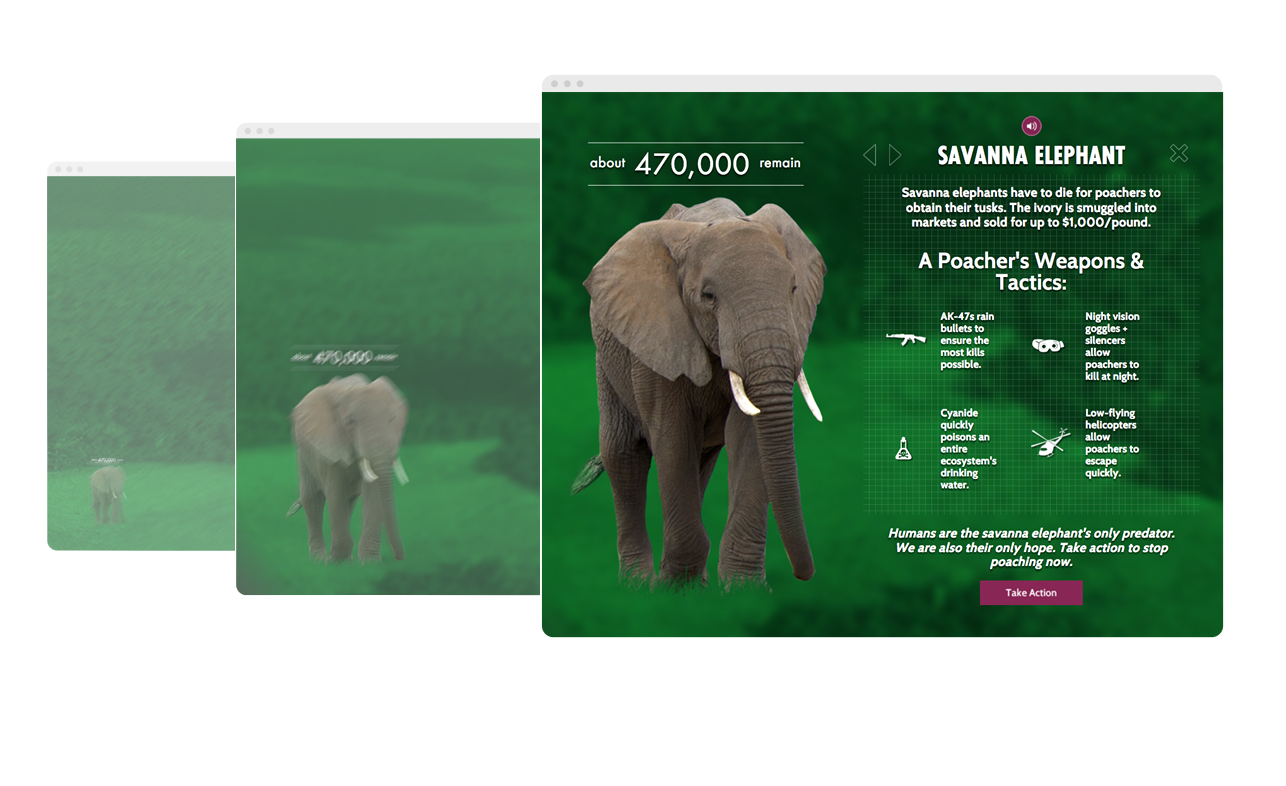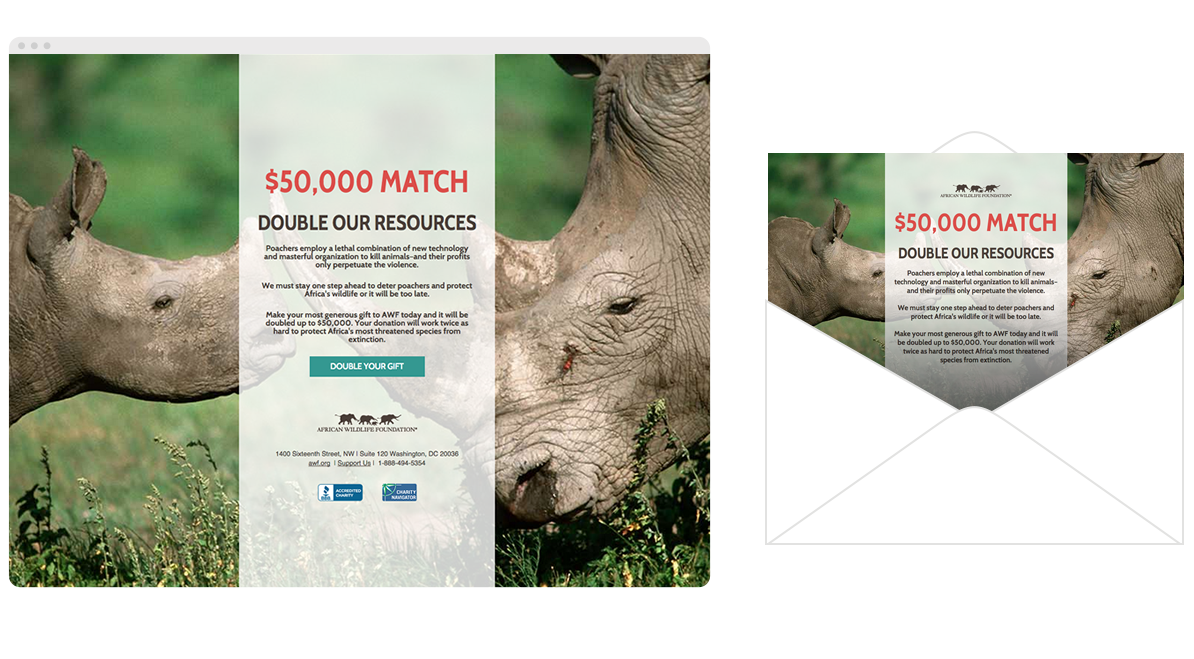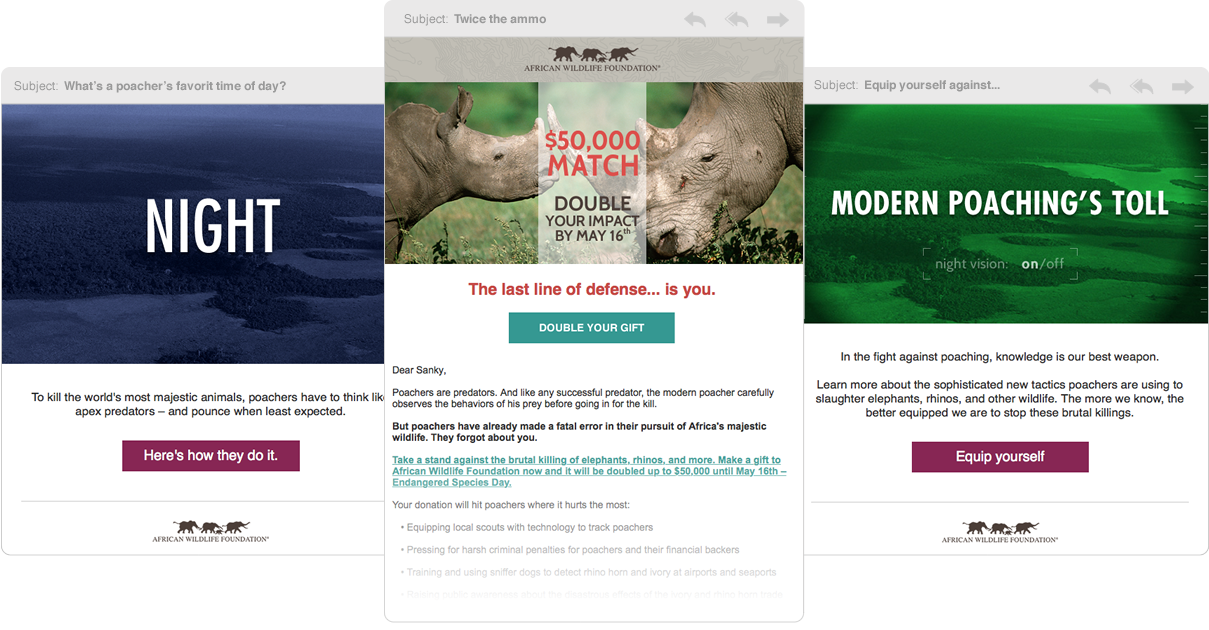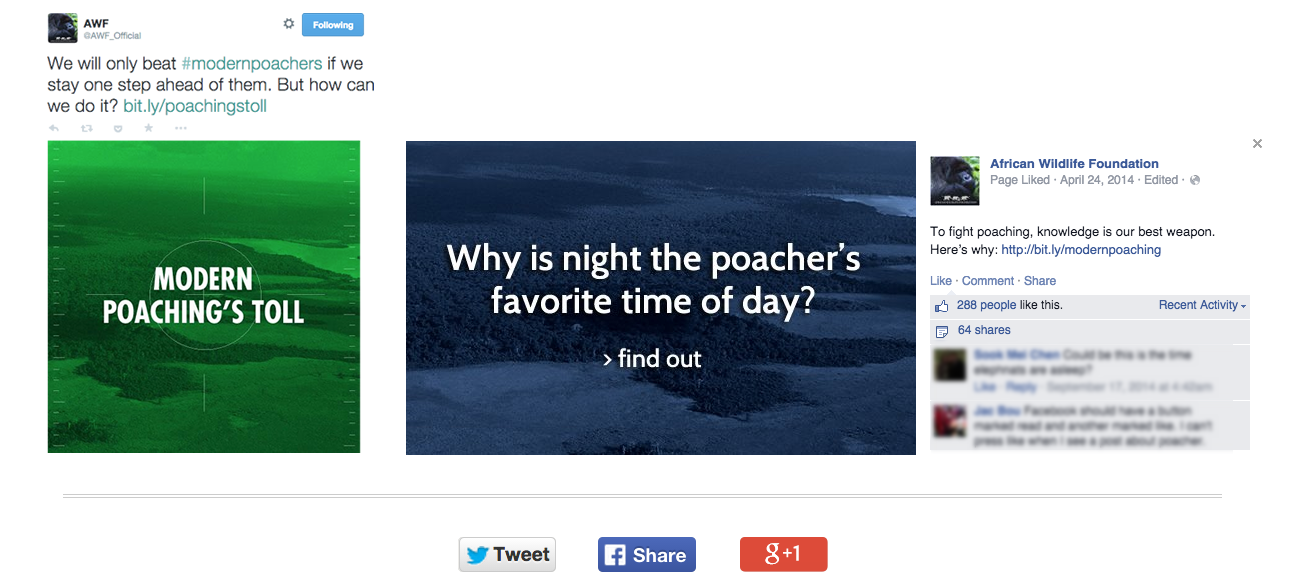 AWF exceeded the $50K match goal in online revenue alone — just 24 days into the campaign.
visit the site