Did you know that major sporting events in the U.S. are also lucrative times for the sex trafficking industry?
That's why, while many Americans were tuning into the big game in February 2016, we were busy launching Covenant House's annual advocacy and awareness campaign.
You see, Covenant House provides shelter and care to homeless children — many of whom fall victim to sex trafficking. Because of this, they are also part of the strongest anti-trafficking coalitions in the United States.
Our goal for "Not a Game" was to amplify their advocacy work against this horrific industry, starting with an enhanced microsite — and ending in an expansive awareness campaign that would go on to win the 2016 Care2 Impact Award.
Here's how we stepped up our game for Covenant House:
We incorporated branded animation and a dynamic countdown clock on the microsite to stress urgency for users to take action. Thanks to our amazing tech team, the clock worked in real time!

We developed shareable infographics illustrating both the issues of trafficking and the stories of young victims.

We embedded a custom-built petition platform, which enabled us to land signers on a donation form.

We increased our crowdsourcing reach by including a Thunderclap component –

which surpassed its goal by 455%.
Through a strategic series of cultivation pieces, advocacy emails and social media posts, users were directed to sign a petition against sex trafficking.
Meanwhile, Change.org and our partners at Care2 also hosted a version of the petition, which helped us reach an even broader audience. A series of advertisements and emails went out through publication partners, as well.
Plus, thanks to the added donation page, not only did we acquire new prospects, we instantly converted them to donors too.
Ultimately, the "Not A Game" campaign was a success across the board, helping Covenant House grow their network of supporters — committed to protecting homeless kids from exploitation.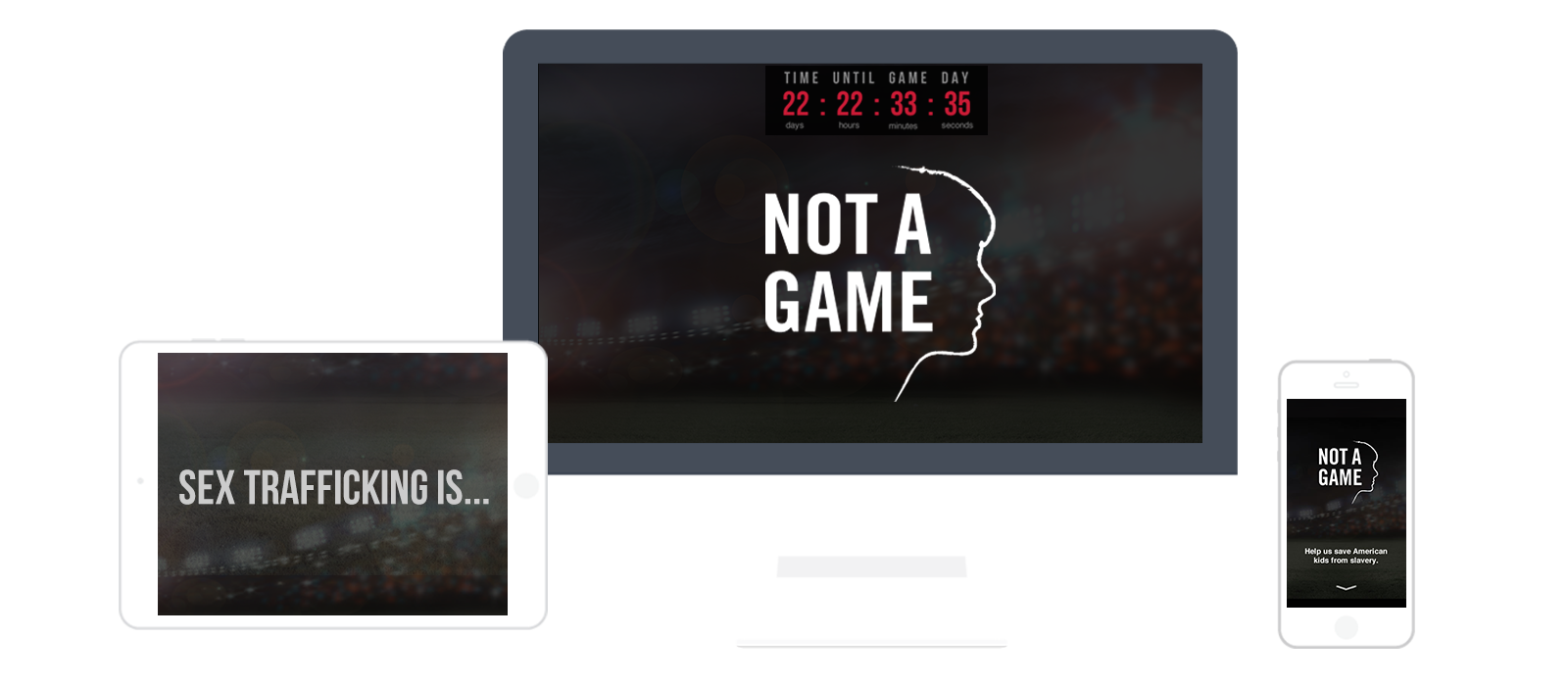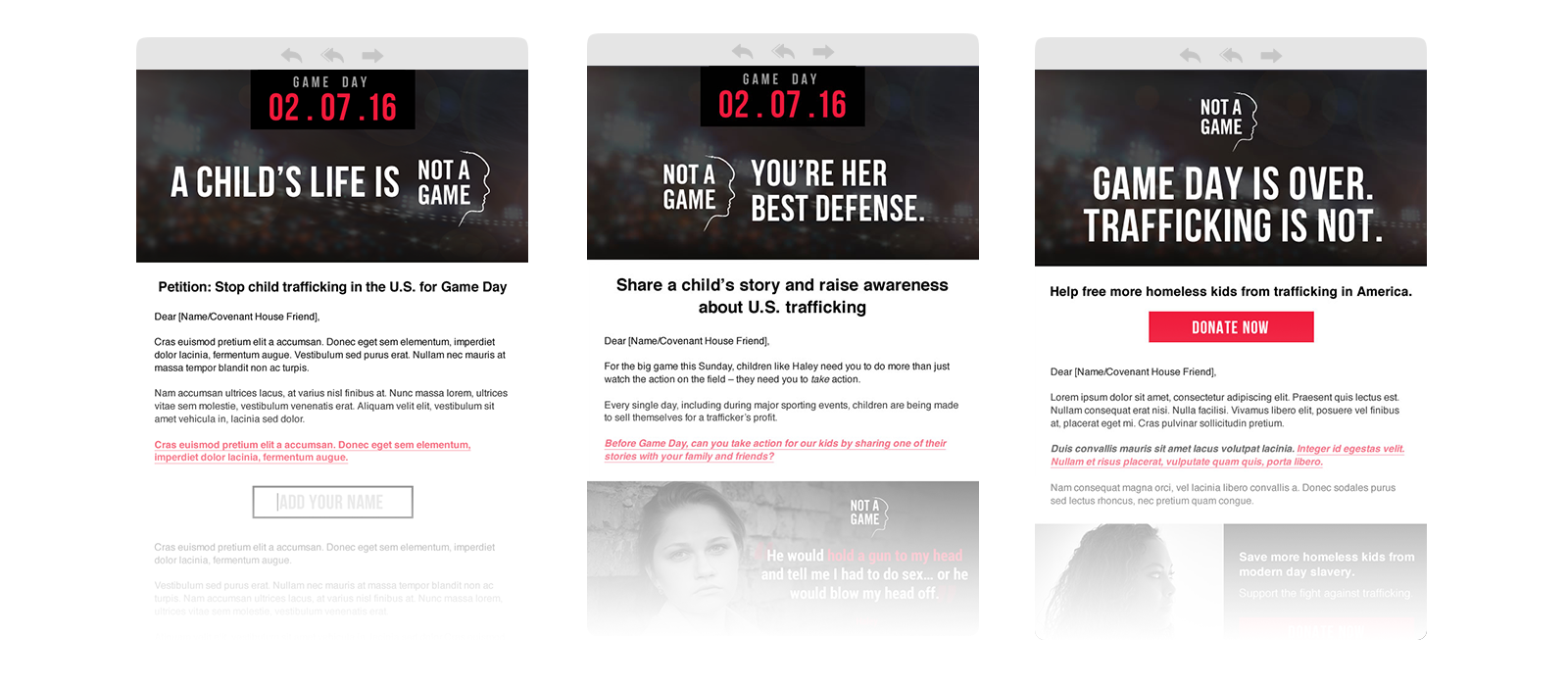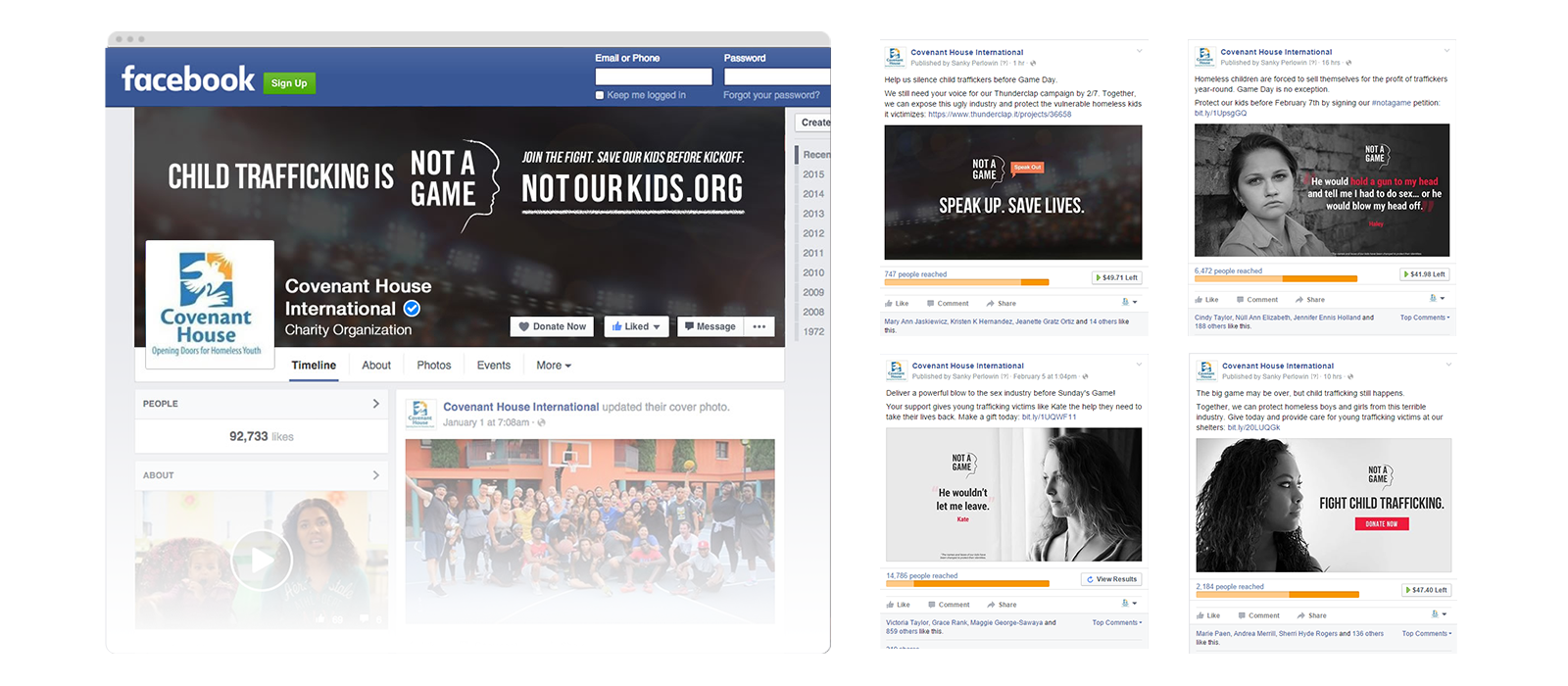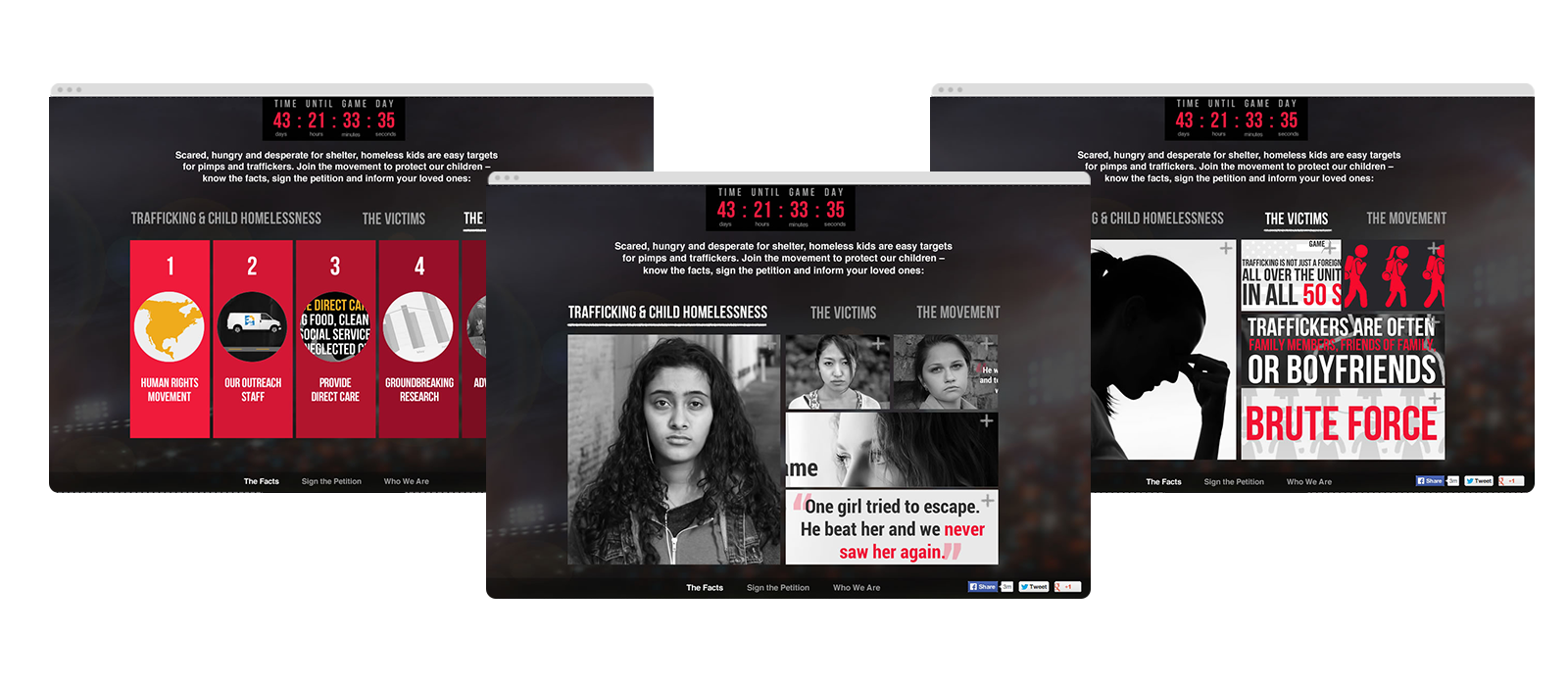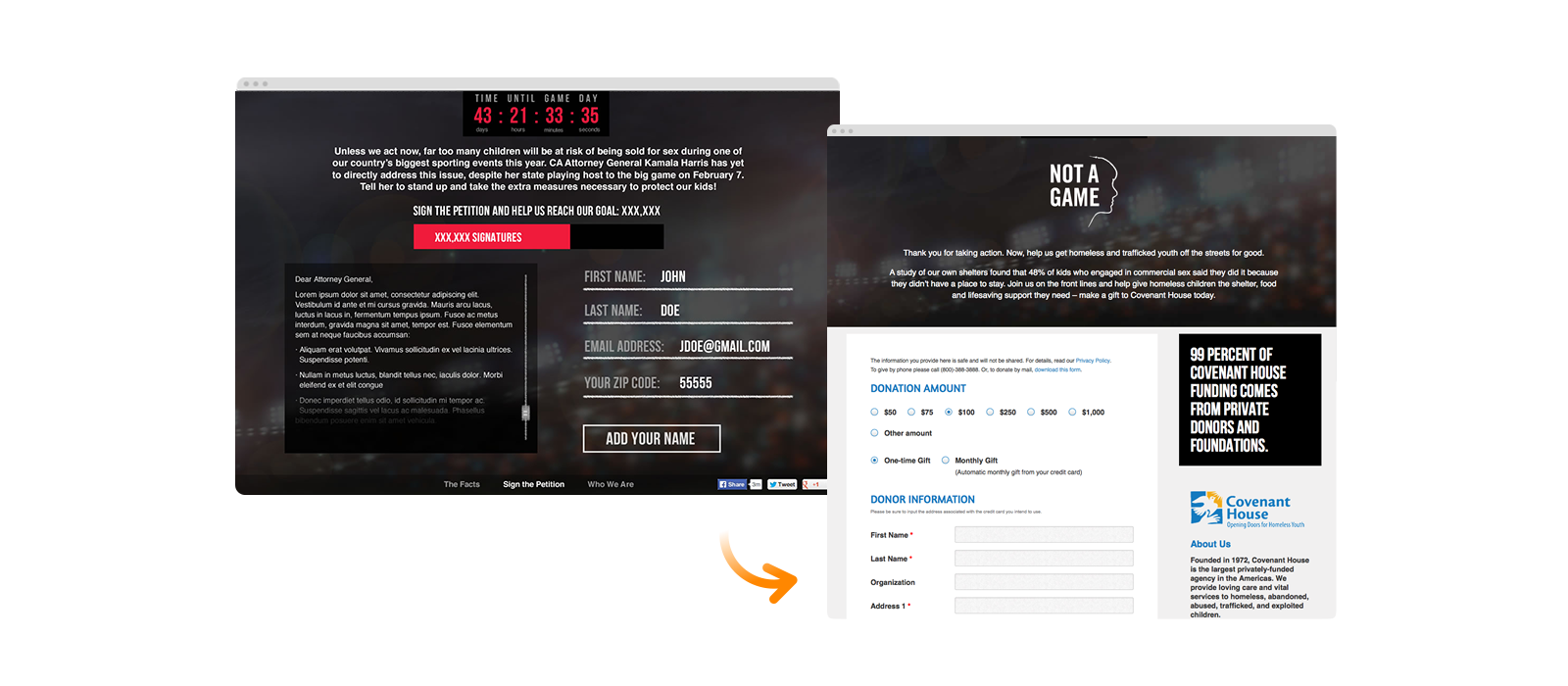 word traveled fast for this campaign — with nearly 20,000 signatures on our anti-trafficking petition
visit the site