When the Drug Policy Alliance decided to take its annual report online, we were incredibly excited to work on this project – a first-of-its-kind for us.
After creating the printed report, we chose to retain the bold look and feel in order to present an integrated piece. In the online version, slick design is interspersed with animated charts and graphs, and compelling copy is supplemented by powerful statistics to highlight the organization's progress over the year.
The user is invited to scroll down, getting a quick but comprehensive glance at DPA's achievements. An interactive horizontal timeline placed in the center keeps the visitor engaged. The end result: a responsive, shareable experience.
The report drives home the fact that the war on drugs isn't over – but DPA and its supporters have made tremendous progress toward ending it.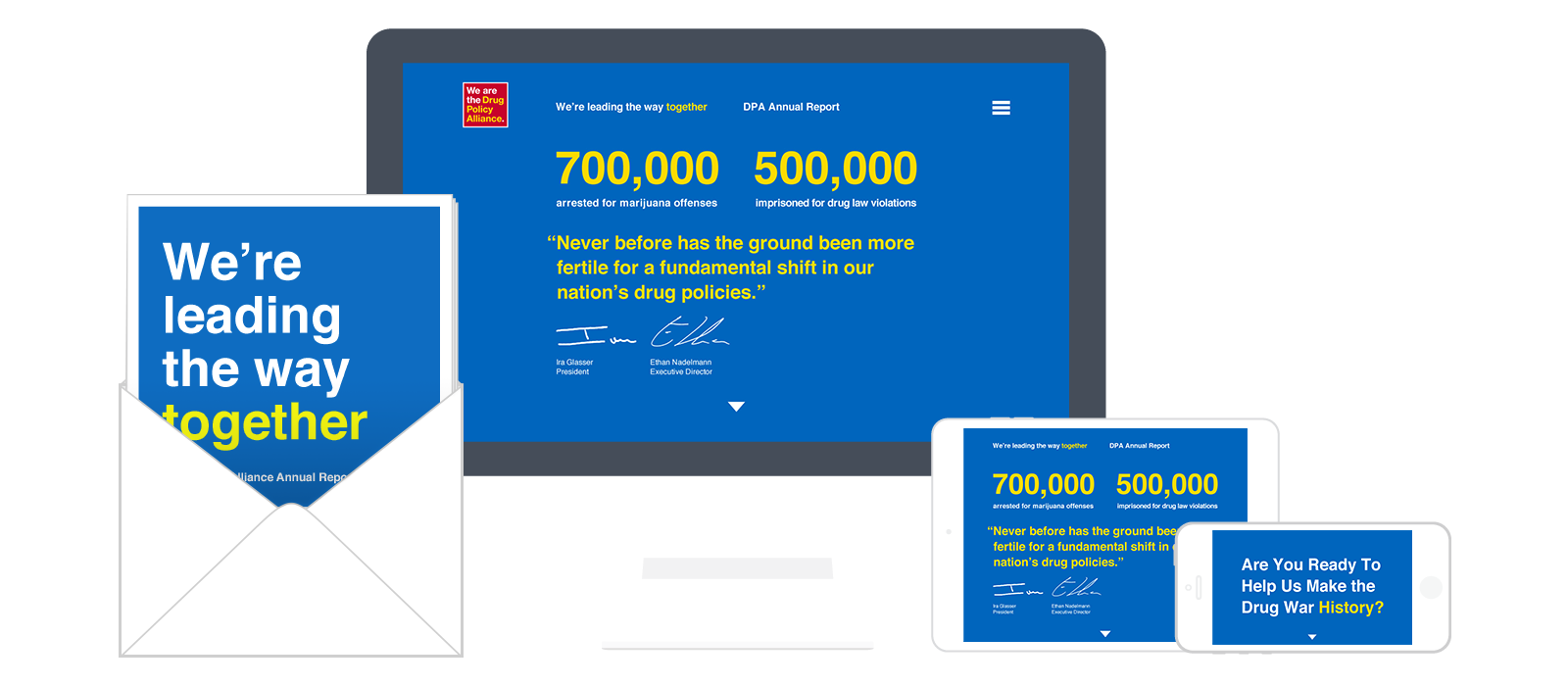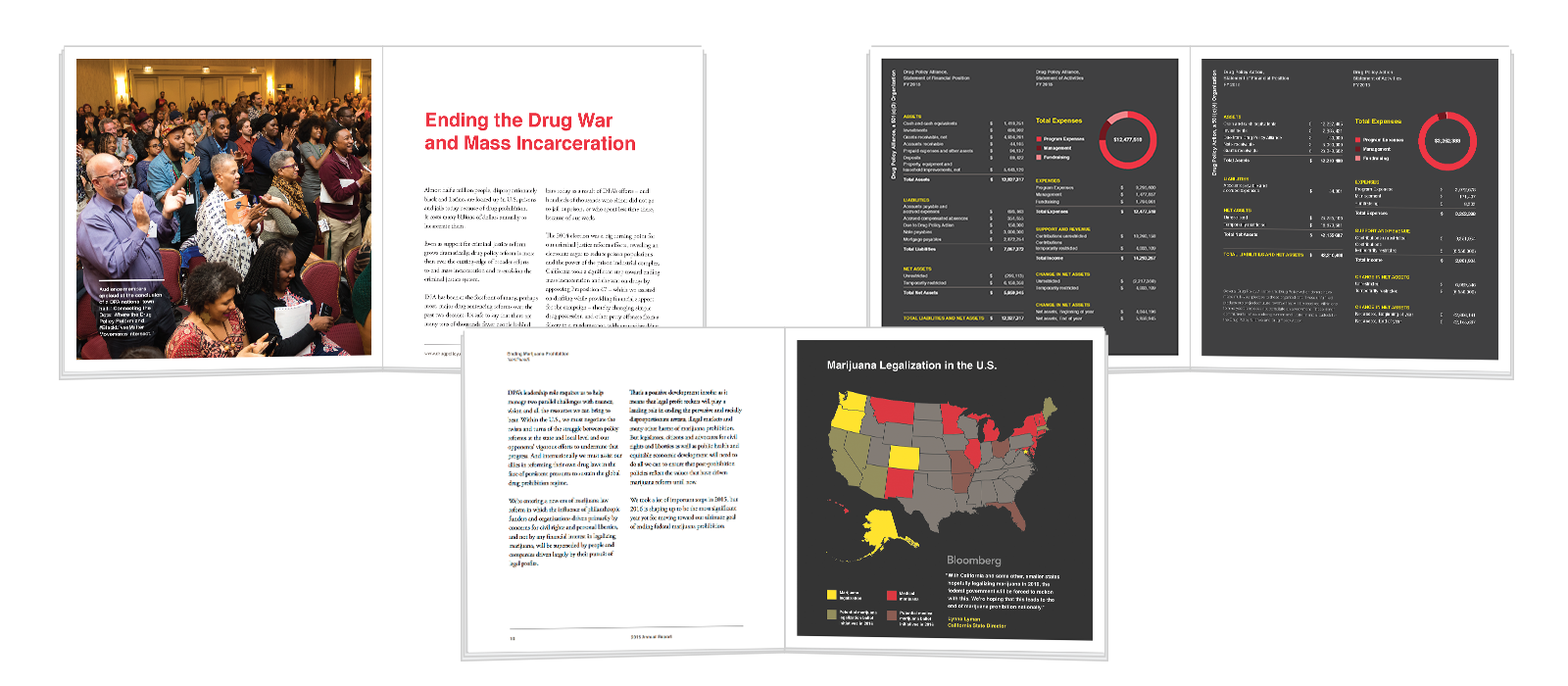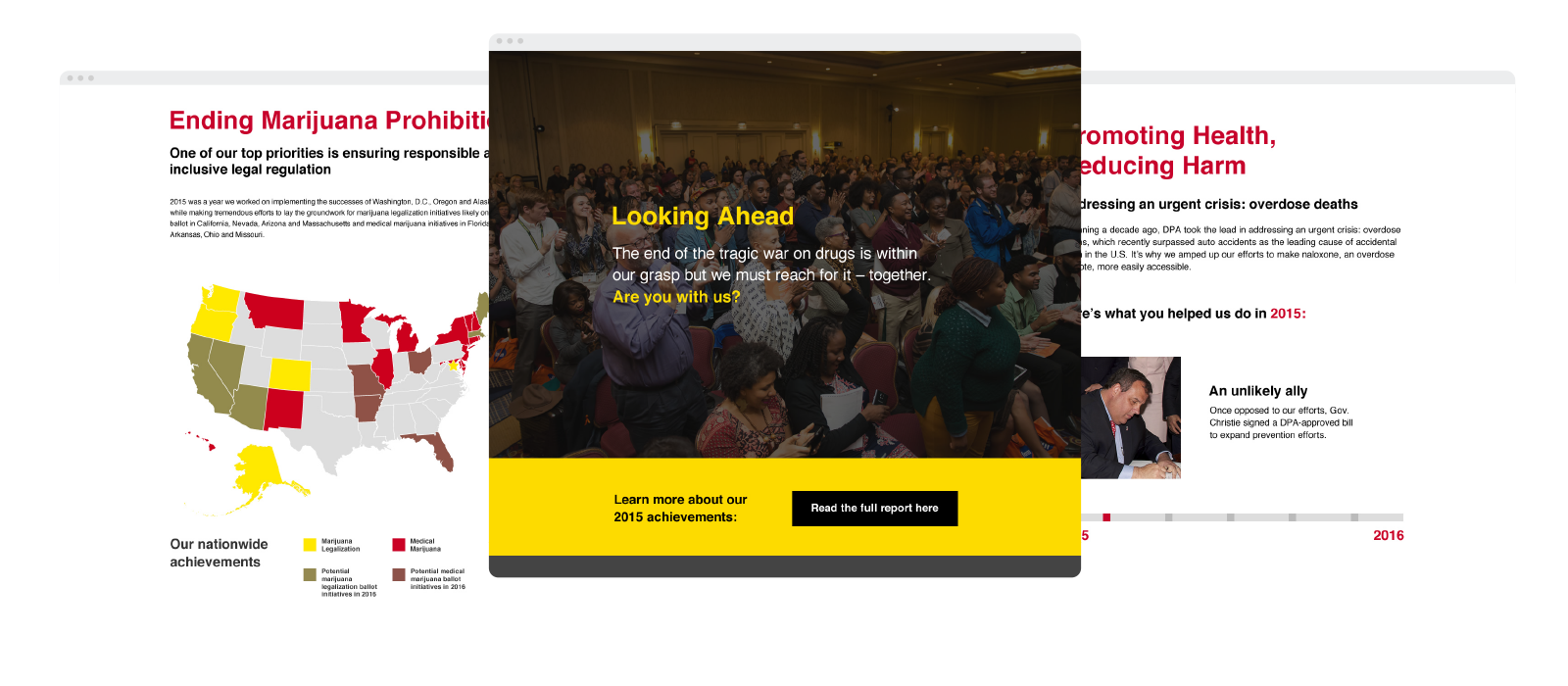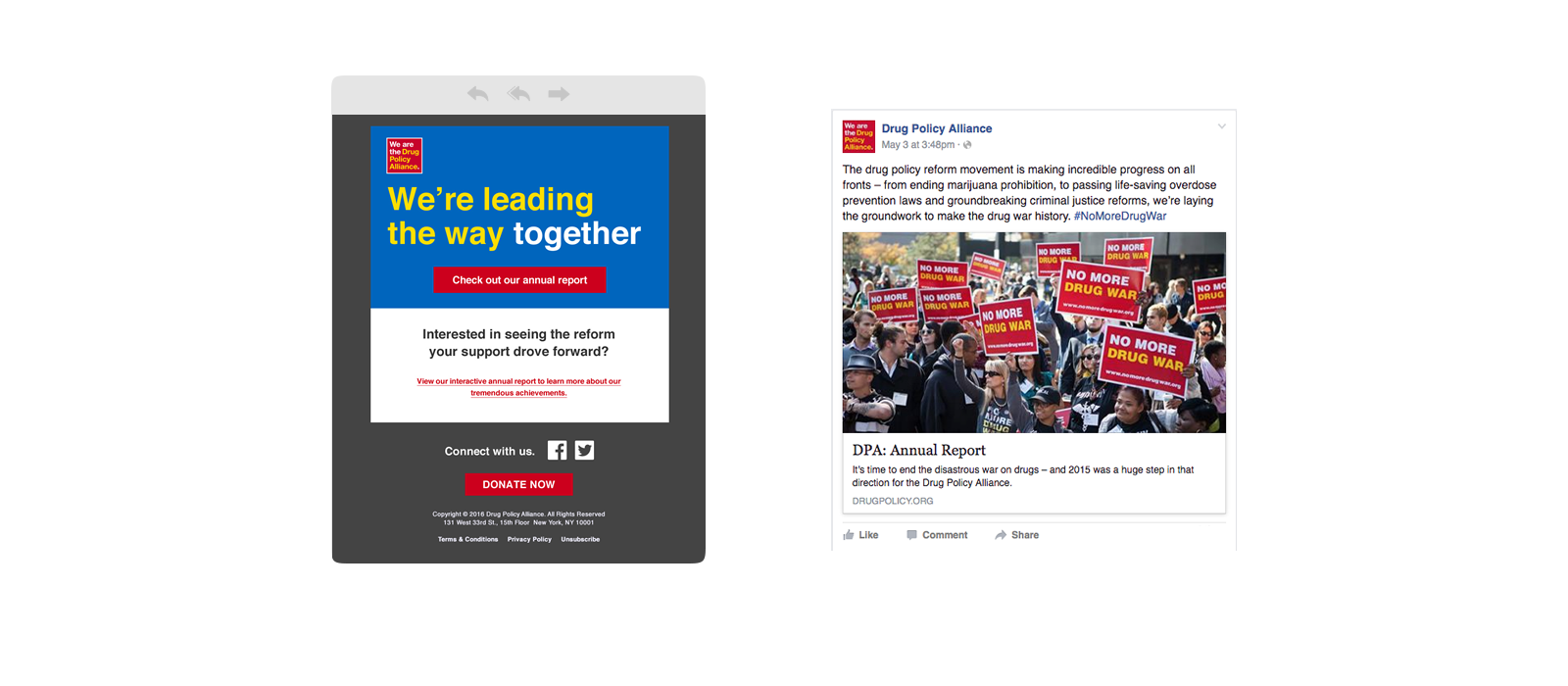 DPA's first interactive annual report attracted thousands of views within days of launching
visit the site