Did you know in 2015, global leaders at the UN Climate Talks declared rainforests are key to stopping climate change? That 1 tree can convert as much as 48 lbs. of carbon dioxide into clean air per year? And that, despite all of this, 67,000 acres of trees are destroyed daily?
The Rainforest Alliance works globally to conserve precious rainforests in order to combat climate change. Which is why this past April, in the days leading up to Earth Day (4/22), Sanky launched a powerful campaign to make a clear connection between forests and climate change for RA's supporters.
Using the Earth Day deadline to drive action, the "Our Forgotten Friends" campaign was executed in two phases online with corresponding social media throughout.
The first phase was cultivation. Emails for this phase used short, but engaging copy to lead readers to a clean, responsive landing page. The interactivity of the site—including audio with an automatic fade, animated stats and an intuitive long-scroll interface—encouraged users to learn more on the planet's vulnerable forests and to spread the word via social media. An exit modal was also used as an email sign-up portal.
The second phase transitioned to fundraising based on supporters' new knowledge of climate change and desire to make an impact. Two emails (one appeal and one resend) compelled readers to join the fight against deforestation.
As this two-phased campaign commenced online, the direct mail component was also hitting mailboxes nationwide. The letter, insert and reply produced the same urgency and importance in supporting Rainforest Alliance's work at this crucial time—all in one beautifully designed package.
In the end, the multi-faceted spring campaign consistently delivered on every front: from cultivation to fundraising, digital to direct mail. The result was a successful, integrated campaign as formidable as the crucial work it was helping to represent.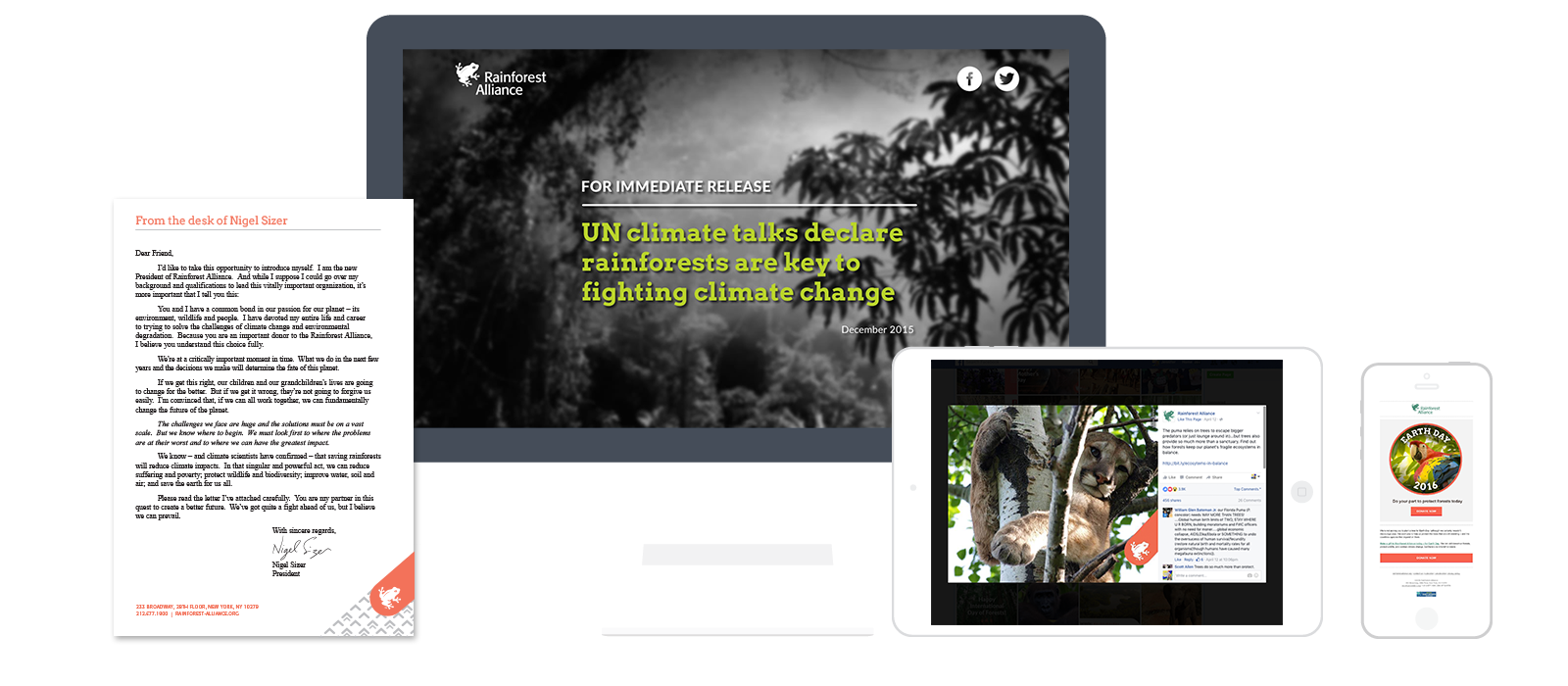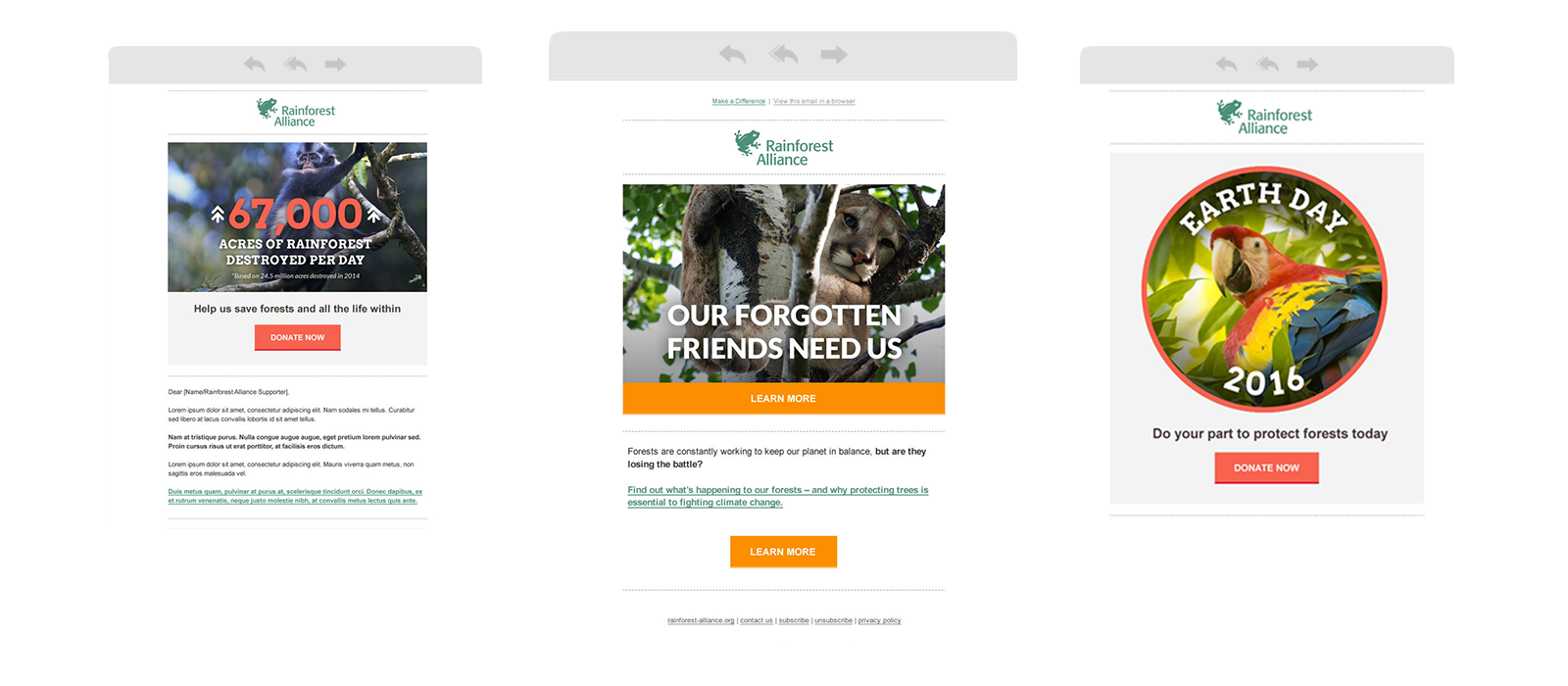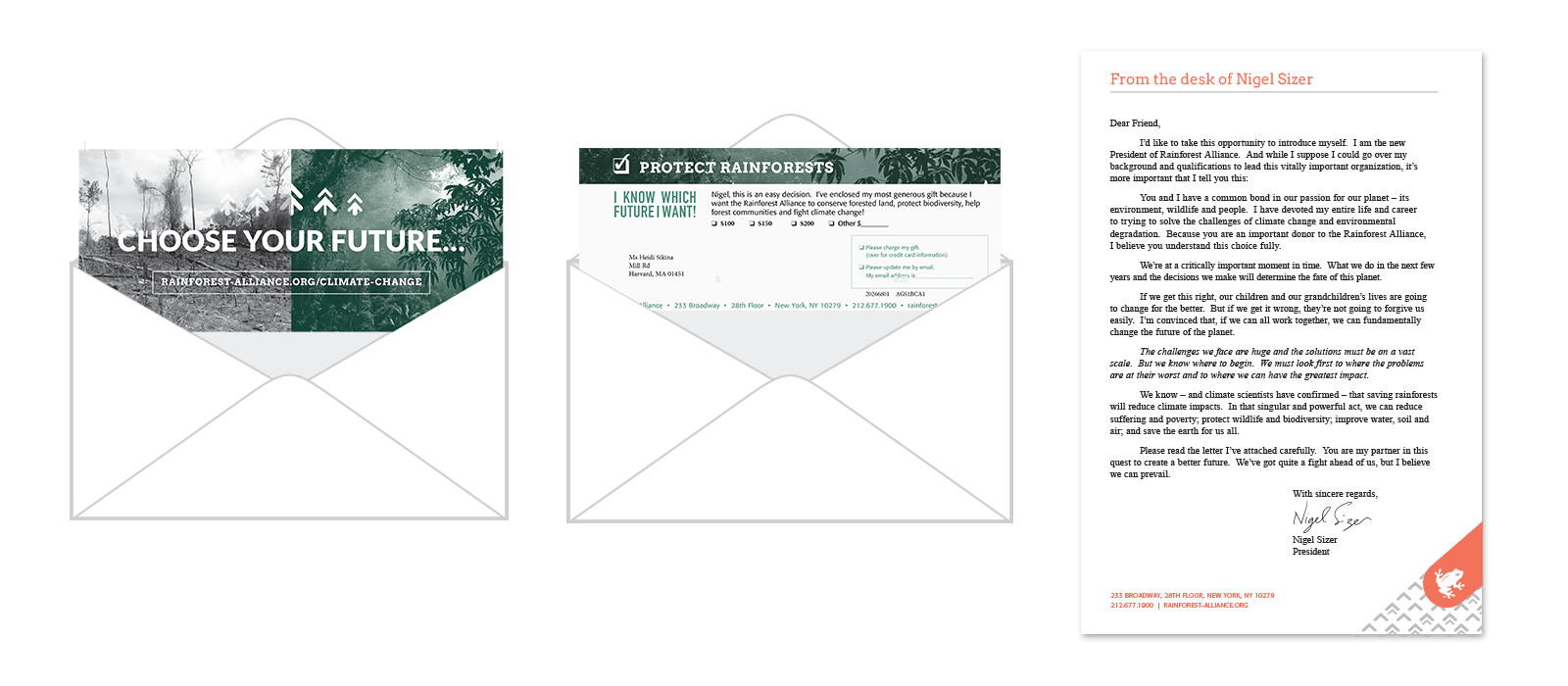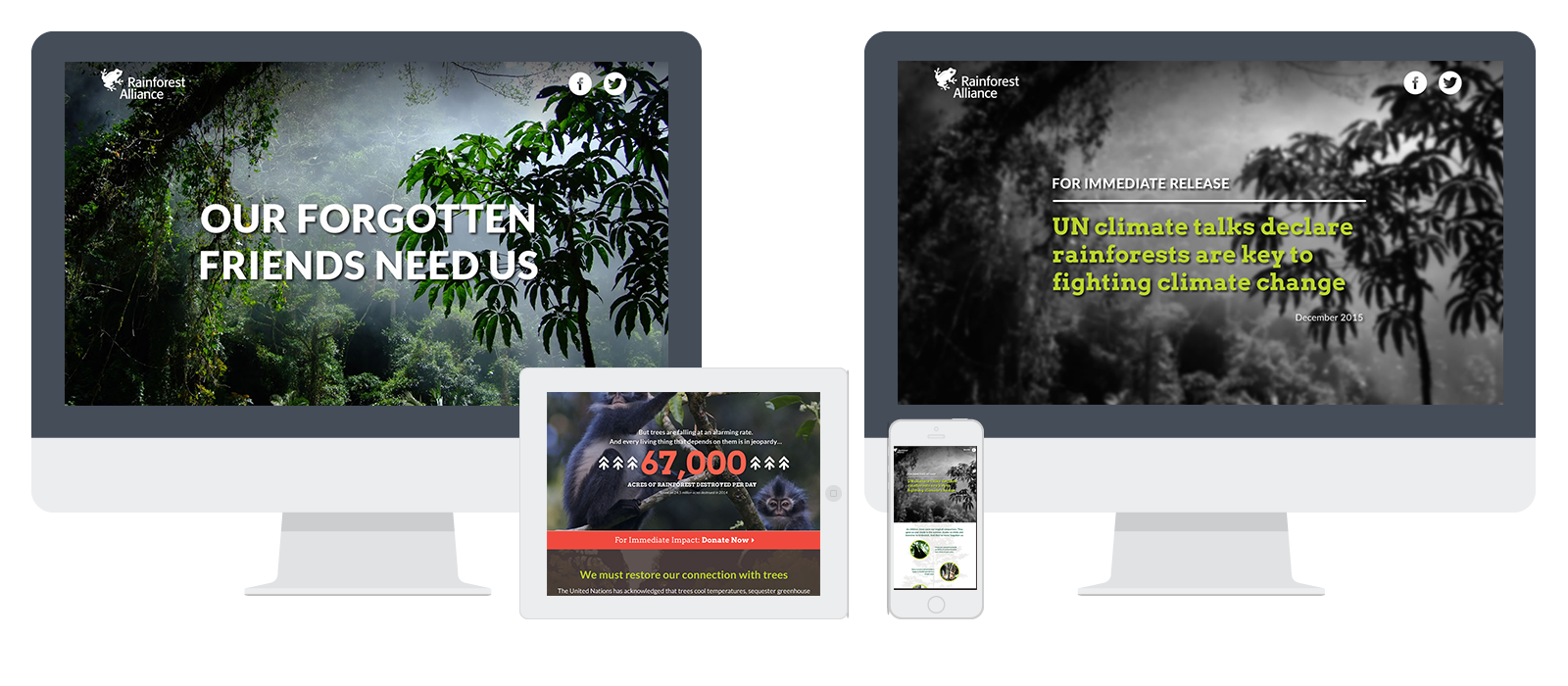 This campaign's landing page has received 13,200+ views and counting
visit the site