At Sanky, we do everything we can to help clients increase their resources. Planned giving is an extremely valuable program for nonprofits, but it can be difficult to get right because there are many options for donors to choose from – and they must speak with a planned giving officer rather than simply filling out a response form or clicking a button. For Northeast Animal Shelter, one of New England's largest no-kill animal shelters, we combined their greatest creative assets – adorable pictures of rescue pets – with clear and concise information on how donors can create a legacy of animal welfare through planned giving.
This self-mailer engages immediately by eliminating the outside envelope. The photos remind the reader of why they support NEAS and entice them to learn more about their giving options.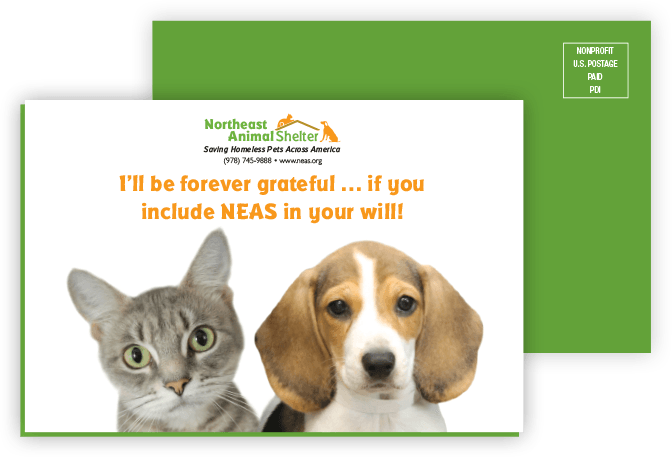 The fold out piece ends with a call-to-action for the reader to learn more by entering their contact information on a tear-off reply device. By sending this in, NEAS then knows to contact them specifically about planned gifts.