NAACP LDF is the leading legal organization fighting for civil rights in the United States. After the results of the 2016 Presidential Election, LDF saw a steep increase in supporters who were concerned about the state of racial justice.
The First 100 Days campaign is our uniquely branded, multi-channel effort to engage with and retain this new audience, giving them an effective and timely avenue for activism in the first 100 days of the Trump administration.
The campaign employed a $100,000 match used in a variety of ways across channels, including: a self-mailer promoting monthly giving (with monthly gifts matched for the first 100 days), fundraising emails focusing on the match goal, social media and display ads. In addition to a branded fundraising campaign, we helped LDF stay on top of the news cycle with regular action alerts informing supporters of breaking news.
Across these pieces, donors felt like they were fighting alongside LDF, strengthening a movement for civil rights well beyond the 100-day deadline.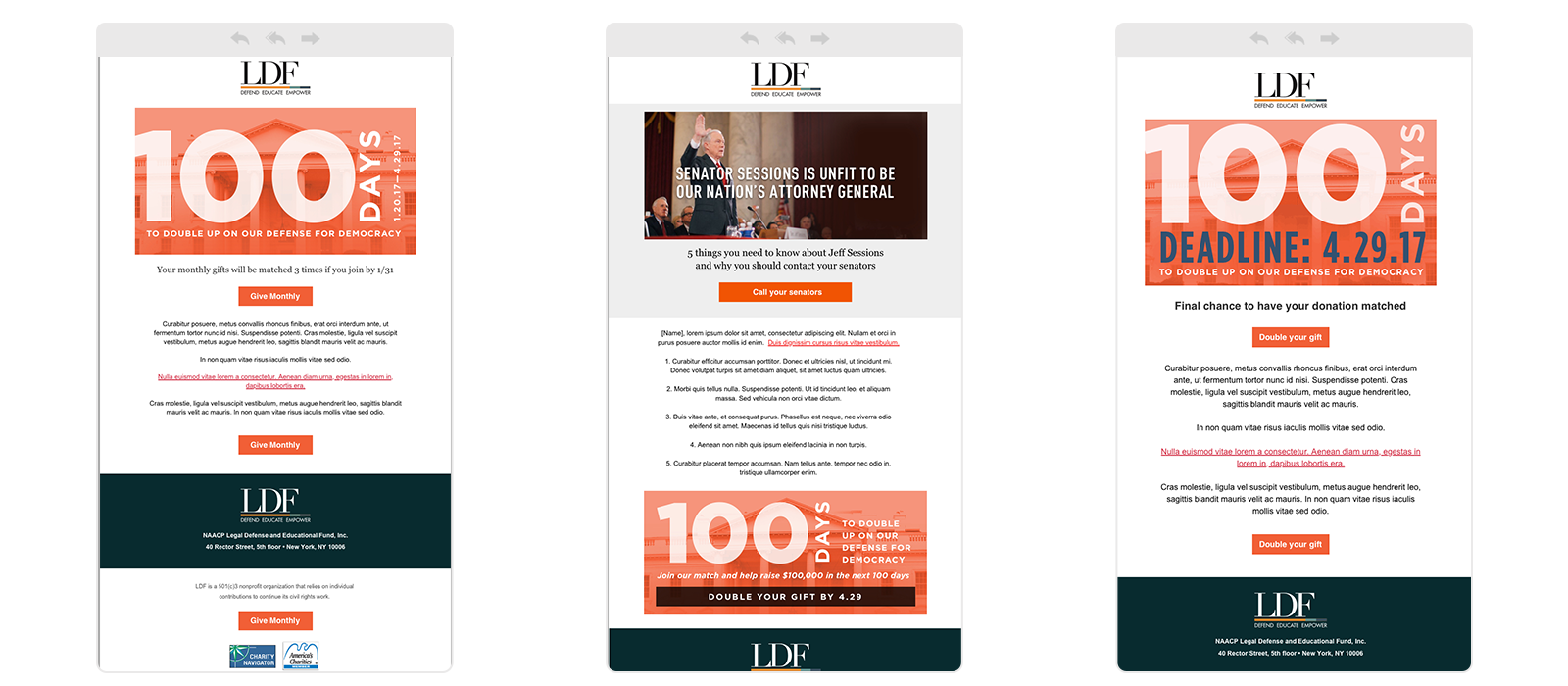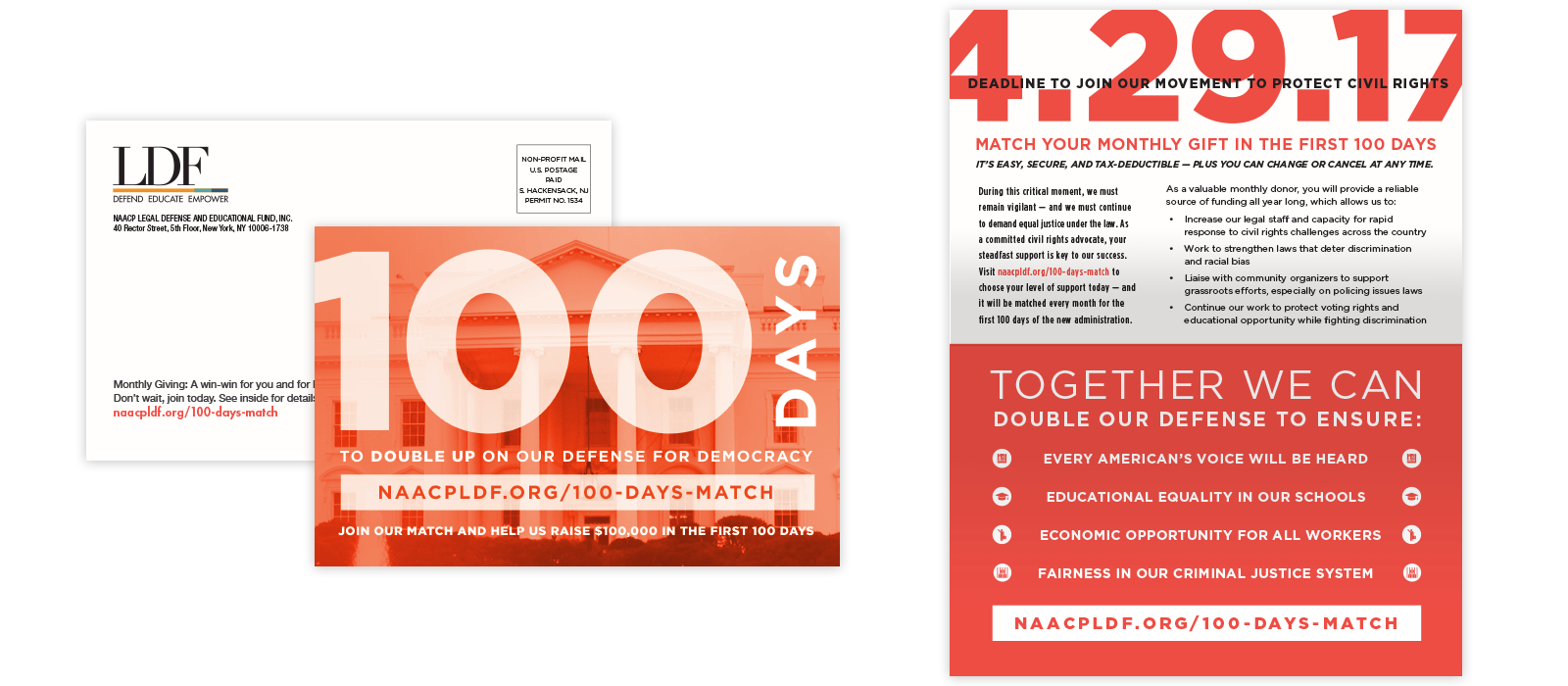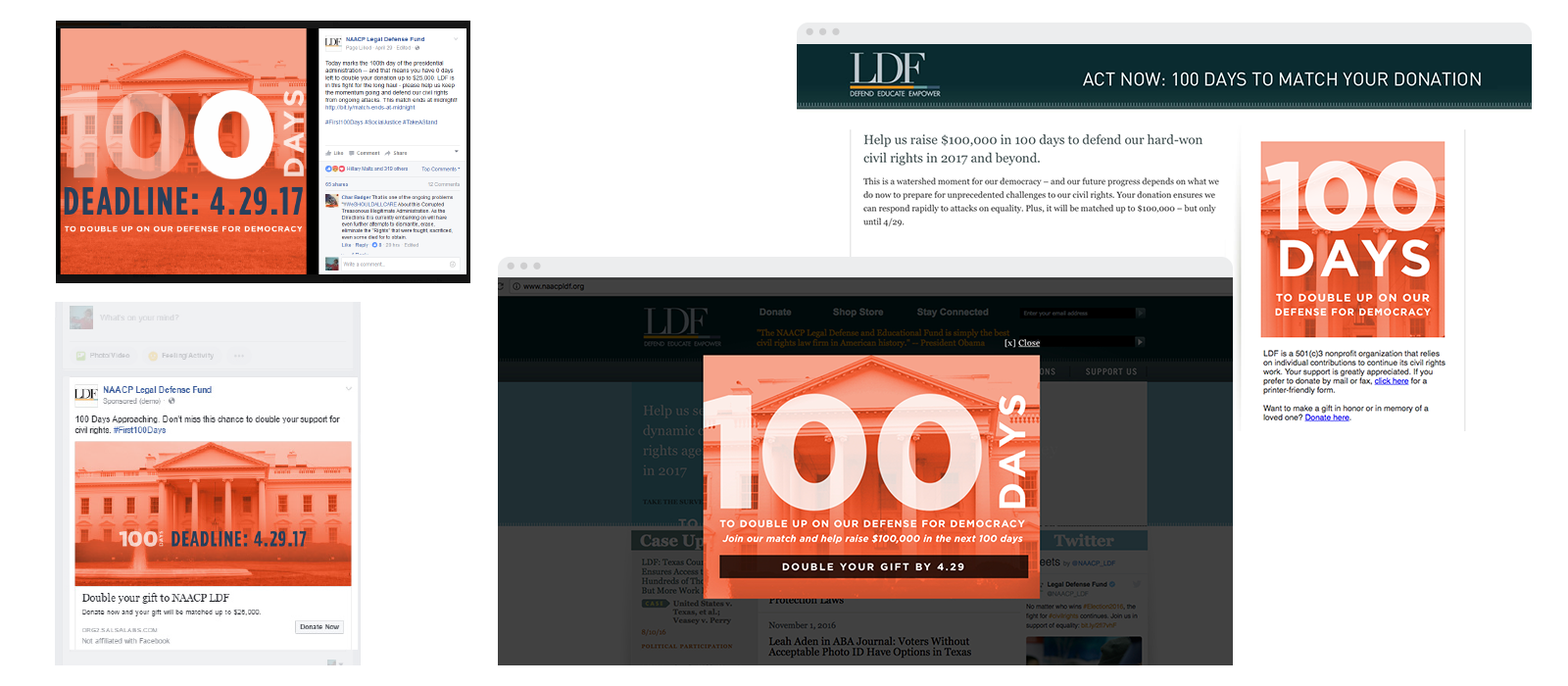 Within just two weeks of the campaign launching, more than 500 new recurring donors signed up online – an all-time high for the digital program.